River Plate - The River Of Glory
Club Atlético River Plate is an Argentine sports club based in the Belgrano neighborhood of Buenos Aires. It is best known for its professional football
team, which currently plays in the
Argentine Primera División.
River Plate as the club is affectionately known is one of the most successful teams in Argentine football. They have won the Primera División title a record 33 times; their last domestic title was the 2008 Clausura. In addition, they have won five international Conmebol titles, including two Copa Libertadores, one Intercontinental Cup, one Supercopa Sudamericana, and one Copa Interamericana. Their success in the 1990s had led IFFHS to name them ninth in their All-Time Club World Ranking (and first in the Americas). They are currently ranked 293rd.
The club was officially founded on May 25, 1901 and took its name from the common English Río de la Plata. River has a fierce rivalry with Boca Juniors, also from Buenos Aires. Matches between them are known as Superclásico, and is amongst the most heated rivalries in the sport due to both teams' local and global popularity. River's home stadium is Estadio Monumental Antonio Vespucio Liberti, known simply as "El Monumental", which the largest stadium in the country.
River Manager Parts Ways With Club
It has today been announced that River manager Juan José López has resigned from the club. Their has been only one explaination so far and that it a statement on the clubs official website wheich states...

"Mr
Juan José López has decided to sever all ties with the club as the club and himself could not come to an arangement about funds within the club".



So it seems neither club nor manager could decide or compromise on how to spend money or where to save money. Obviously the situation became a major problem resulting in
Juan José López getting the axe.



Latest Odds On Rivers New Manager!

Diego Maradona - 2/5
Gabriel Batistuta - 2/1
Felipe Scolari - 6/1
Jorge Higuain - 12/1
Cafu - 25/1

With a shortlist being passed around bookies at the moment it seems the talk of Argentina is all about who will be taking the reigns of the infamous River Plate. Whoever takes over will have to be able to handle the pressure of carrying on the clubs prestigious image and make sure the clubs history is kept in pristine condition.

With unemployed manager Diego Maradona the favourite it looks like the former Argentina Manager will be back into football management quicker than we anticipated. However the Argentian icon may get a rough reception from the Los Millonarios fans due to his ties with fierce rivals Boca Juniors.



With everone tightlipped about the situation, the whole of Argentina will just have to wait and see who is appointed. It will be an agonising wait for the
Buenos Aires based club who will have to trust club president

Daniel Alberto Passarella will make the right decision.
​
---------- Post added at 04:31 AM ---------- Previous post was at 03:26 AM ----------
Jorge Higuain Appointed River Plate Boss


It has been announced that Jorge Higuain will take over as manager of River Plate from now on. Bookies favourite Diego Maradona was overlooked by the River board as being a potential dangerous candidate due to his past as a Boca Juniors player.

Jorge Higuain is the father of Federico Higuain of Argentinian side Colon and Gonzalo Higuian of Spanish giants Real Madrid. He is a former River player having played for them between 1988 - 1991. He also had a spell at Boca but nothing to warrant to much fuss over, infact it was one season and a season which was never fruitful for either club or player.

He has been welcomed cautiously by the fans who are yet to make up their minds and will not cast any judgement until he makes some decisions within the club.

Higuain was ushered into a brief conference for his unveiling before he was quickly whisked away by club president
Daniel Alberto Passarella.

In his press conference Higuain spoke about his pleasure of being back at a 'Special' club and that he always wanted to return to the
club at some time in his career. He added that he will soon be off talking to Mr Passarella about transfer funds and a way foward with the season. He added that he had already met the squad just prior to the conference and that he had enjoyed good vibes from the players.

River Make Splashes In Transfer Market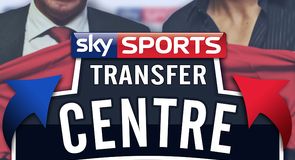 Juan Manual Iturbe - £400k - Cerro Porteno

Jorge Higuain has made his first purchases as a manager and has pleased the River Fans in the process. In his first line of business Higuain visited Cerro Porteno where he quickly sealed the transfer of one of the most talked about teenagers in Argentina at the moment.


Ronaldo - Portuguesa - £425k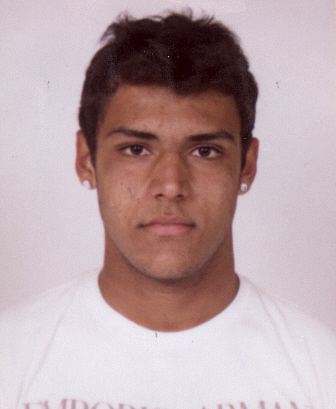 Higuain was alerted to Ronaldo by a TV interview which was based in Portuguesa where he saw young Ronaldo training in the background. He immediately sent over River scouts who witnessed another Ronaldo showing exceptional ability.


Mateo Mussachio - Villareal - Loan



Mateo Mussachio was unlikely to of enjoyed any first team football this season, that was until Higuain stepped in for the Argentine youngster and offered him the chance to play first team football. Mateo quickly accepted and River were soon up a defender.


Leaving River...

Mauro Diaz - Leverkusen - £2,100,000
Alexis Ferrero - Valencia - £725,000
Fabian Bordagaray - Sporting CP - £1,400,000
Matias Abelairas - Vincenza - £600,000

​