Neil Lennon resigns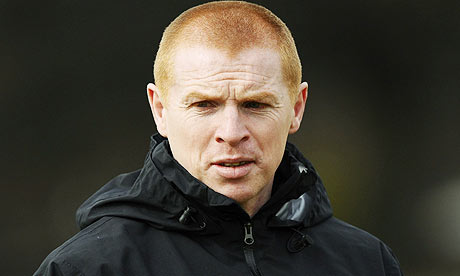 Current Celtic boss Neil Lennon has today handed in his resignation letter after the club failed to provide him with funds in the summer. Lennon was believed to be after ex-England captain David Beckham who had told his club that he was open to a move to Celtic but the Celtic chairman John Reid failed to back him with funds to bring in the free kick specialist. Lennon was believed to be truly upset with the unwillingless of Reid to give him any funds.

Earlier today we received an official statement from Celtic F.C regarding the future of the managerial position at the club: "We (Celtic) are very disappointed to be losing such a fine manager in Neil. We reject the notation that we failed to back him with funds but it just seemed that Beckham was too much of a unrealistic target for the club. We were willing to back the club with funds in the next week or so following a breakthrough in cash flowing into the club. We will be looking to find a new manager A.S.A.P to make sure we prepare properly for our new season."



It is believed that Martin Jol is favourite to get the job, although there is some outside competition from Ex-Galatasary manager Frank Rjkkard for the managerial spot.

​