About the 'Ajax staff fix':
This custom fix will bring the full staff for Ajax back into FM21.
It includes a 'custom database (by Darkness)' plus a matching 'facepack (by DF11Faces)' for most members of
the Ajax staff.
Important does not work with the FMBase Data Update & Transfers by Darkness V4
you can use the following facepack for that: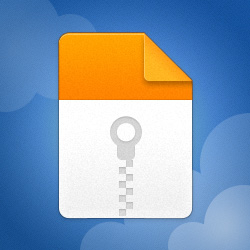 MediaFire is a simple to use free service that lets you put all your photos, documents, music, and video in a single place so you can access them anywhere and share them everywhere.
Is the 'Ajax staff fix' compatible with other facepacks and databases?
YES! This fix will work alongside any other file in FM21.
Follow the instructions below to install the files correctly.
The Ajax staff DF11 facepack is a stand alone folder.
(do not merge these faces with your DF11 Megapack)
Is it save game compatible?
No, You need to start a new career first to activate this fix.
You need to repeat the instructions below every time you like to start a new career game.
How to install the 'Ajax staff fix' in FM2021?
It's easy!
1 - Download the file

2 - Extract the file
Windows >> Use 7zip (or winrar)
Mac >> Use The Unarchiver.
After the extraction you will see 2 folders.
'
editor data
' + '
graphics
'
3 - Move the 2 folders 'editor data' + 'graphics' to the following location on your computer:
Windows >> Documents\Sports Interactive\Football Manager 2021\
Mac >> Users\Username\Documents\Sports Interactive\Football Manager 2021\
Mac Catalina >> Username\Library\Application Support\Sports Interactive\Football Manager 2021\
4 - Start your Football Manager 2021 game:
- Set up a NEW career game
(This fix will only work in a new career game)
- Select the 'Database' option available right on top
- Select the database file 'Real Ajax Staff by Darkness'
- Finish the new career set up as usual
Credits:
Darkness - FM-Base
necjeff - DF11Faces.com