This is huge so please bear with me...



IT ALL STARTED THAT DAY...

(A Birmingham City Story)




Birmingham City-A Brief Introduction


Birmingham City Football Club is a professional association football club based in the city of Birmingham, England. Formed in 1875 as Small Heath Alliance, they became Small Heath in 1888, then Birmingham in 1905, finally becoming Birmingham City in 1943.[3] At the end of the 2008–09 season, they were promoted from the Football League Championship to spend their sixth season in the Premier League.
As Small Heath, they were founder members and first ever champions of the Football League Second Division. The most successful period in their history was in the 1950s and early 1960s. They achieved their highest finishing position of sixth in the First Division in the 1955–56 season and reached the 1956 FA Cup Final, progressed to the final of the Inter-Cities Fairs Cup1960 and 1961, and won their only major trophy, the League Cup, in 1963, beating Aston Villa 3–1 on aggregate. They have played in the top tier of English football for the majority of their history.[4] Their longest period spent outside the top division, between 1986 and 2002, included two brief spells in the third tier of the English League, during which time they twice won the Football League Trophy.
St Andrew's has been their home ground since 1906. They have a long-standing and fierce rivalry with Aston Villa, their nearest neighbours, with whom they play the Second City derby. The club's nickname is Blues, due to the colour of their kit, and their fans are known as Bluenoses.

The 2010-11 season marks their second continuous season in top flight. Media predictions have given them a tenth place finish but manager Alex McLeish is aiming much higher, possibly a place in Europe.

----------------------------------------------

Birmingham City Pre-Season: A Brief Run Through

The Blues began their 2010-11 pre-season campaign with a six day tour of Spain. While in the country, they were scheduled to play three teams on alternate days. The Blues (It's not only Chelsea which is called so) started off their campaign against Villareal at the El Madrigal before moving on to Santander where they took on Racing and finally finished the tour with a game at the Ramon Sanchez Pizjuan against Sevilla. Tough fixtures, but fixtures I deemed necessary.

Following our return, we would play PSV Eindhoven, Hearts of Midlothian and Glasgow Rangers in three weekends. Our pre-season preparations would end there and we would then begin our campaign against our fierce rivals Aston Villa at home in the Second City Derby.

But first things first, before we got on the plane to Spain, we had a few additions to our squad. Some busy days saw me make a flurry of phone calls and other busy days saw me receive another bunch. The news was good for the most part. Two loan offers and one transfer offer were made and accepted and the players involved joined us three days before the trip to Madrid. Without much ado, here they are:

FEDERICO MACHEDA (ON LOAN FROM MAN UTD)


The rising Italian striker from Manchester United joined us on loan for the rest of the season. I saw him as a crucial piece in our jigsaw. We were lacking in strikers and this man would, in my opinion, become a very seasoned goalscorer if he was on loan with us.

MIRALEM SULEJMANI (ON LOAN FROM AJAX)


The Serbian striker had immense potential at a young age. All he needed was encouragement. And encouragement he would get, here at St. Andrews. Another person with great goal scoring ability to add to our strike line-up.

LEIGH GRIFFITHS (TRANSFER FROM DUNDEE)


A lad who, at a tender age, fires on almost all cylinders in a match sometimes. Not a proven goalscorer but the amount of chances he creates in a match really results in either him or someone else scoring. A great team player too.




So with these new additions, we began our pre-season. The first game at Villareal saw us kick them hard in the face. James McFadden gave us an early lead but Facundo Coria equalised only for McFadden to score one more a minute later. 2-1 at halftime. A large number of subs came on and they did an amazing job. We ripped Villareal apart and goals from Roger Johnson and Liam Ridgewell put the game beyond doubt. Fulltime: 4-1 to us.

At Santander, Racing put us on the backfoot almost immediately after the start with Ariel Nahuelpan scoring in the 3rd. We tried resisting attacks from Racing but we were broken in the 44th by Edu Bedia who scored. Following halftime, which saw key players like Hleb, Macheda, Carr and Ridgewell come on, we came back from 2-0 down to level scores at 2-2, Martin Jiranek scoring the first to make it 2-1 and Nikola Zigic the second to level. But it was to go waste as Ivan Bolado scored in the 76th to give Racing a 3-2 win. I was absolutely gutted as we had fought valiantly till the end.

Sevilla was a one sided story as the Spaniards dominated us till the end, scoring three goals for which we had only one in reply. Tiberio Guarente, Diego Perrotti and Lautaro Acosta all found the net even as Leigh Griffiths managed to grab a consolation for us towards the end. 3-1 to Sevilla. Not much to say in there.

Following our return to England, we played PSV, and thanks to a last gasp goal from Griffiths, we beat them 1-0. The gap between the games against PSV and Hearts saw us sign a few more players.

FABIAN CARINI (FREE)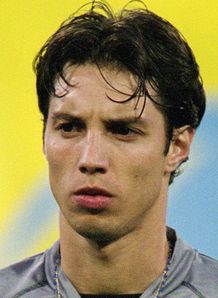 The Uruguayan international keeper was my first choice to serve as back up to Ben Foster between the sticks. A great keeper with quite a lot of experience.



MARTI RIVEROLA
(ON LOAN FROM BARCELONA)

The Barcelona teenager joined us on loan to bolster our central midfield which needed some better players to do well in the middle of the park. Birmigham would also be a good place for the youngster to develop, just like Macheda.

FERNANDO ARCE (TRANSFER FROM SANTOS LAGUNA)


Another addition to the midfield, the Mexican international has a lot of experience and skill which will definitely benefit the side. He rejected an offer from Everton to join us and I'm sure his decision won't be regretted.

NIKOLA KALINIC (FROM BLACKBURN)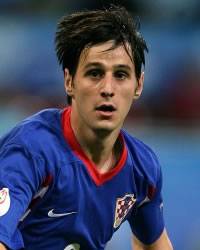 This young Croat is one player I have pinned a lot of my hopes on this season. He has the potential to hit the goalpost many times this year and I'm looking forward to each and every one of them.

So continuing with pre-season, the Blues played Hearts and we thrashed the Scottish side 4-1 despite being down to ten men for almost the full ninety minutes, quite literally teaching them how to play football. Liam Ridgwell was sent off in the 2nd minute for a vicious foul. But Jamie McFadden and Macheda made us forget all that with two goals each, David Templeton grabbing the consolation for them.

Following the match, more transfers were concluded and these included some high profile signings.

PATRICK TWARDZIK (FROM CELTIC)







A relatively unknown defender from Celtic who definitely is one of our rising stars. Can play effectively as both central defender and central midfielder.



LANDON DONOVAN (FROM LOS ANGELES GALAXY)


The American striker was a coup for the club. A good player during his time at Everton, I'm looking forward to seeing him play with Zigic and McFadden.

Our last game was against Glasgow Rangers. An even match in which both sides had their chances. We failed to take ours a lot of times, as did they and the match ended 1-1, Nikola Kalinic and Steven Davis doing the honours.

There ends pre-season. We will now be all prepared and geared to welcome our rivals Aston Villa in the first game of the season to St. Andrews.



---------------------------------------------

​
---------- Post added at 06:03 PM ---------- Previous post was yesterday at 11:33 PM ----------
DISAPPOINTING AUGUST FOR BIRMINGHAM CITY


Birmingham City 0-1 Aston Villa

(Carew 65)

A disappointing start to the season according to the result, but we played much better than Villa. We created more chances but failed to take them. Landon Donovan missing that penalty in the 84th minute was unfortunate for us and it would really have secured a crucial point for us, even if it wasn't a win. I hope we do better when we host Newcastle next week.

Birmingham City 1-0 Newcastle United
(Hleb 32)

A shaky performance from us. Following a bad last week, it was good to get a win. Nikola Kalinic missed a penalty towards the end (that was two in two games) but it didn't matter as the Toon never got their equaliser. I was impressed with Beausejour today and also Hleb.

Birmingham City 3-1 Ipswich (Carling Cup)
(Hleb 5', Kalinic 41' 44'-Scotland 50')

A confident performance especially from Kalinic. He put the penalty miss behind him and went on to score two goals. He deserved it for the way he played. Hleb, Sulejmani, Riverola and Macheda also looked good. I would love it if we played the same way in the Premier League too.

Arsenal FC 3-0 Birmingham City
(Vela 56', Chamakh 63', 90+5')

We were aboslutely mauled over by Arsenal, who looked like they were training and not playing a match. We were already on the backfoot throughout the first half but we held our nerve and kept the score at 0-0. After Macheda's red card in the 54th, we were down to ten men and things didn't help when Vela scored immediately through the resulting freekick. Being one man up, Arsenal pushed for more and got two more goals from Chamakh. A deserved victory for Arsenal and there was nothing we could do about it.




Player of the Month: Aliaksandr Hleb
----------------------------------------------


MIXED RESULTS IN SEPTEMBER FOR THE BLUES


Chelsea 2-1 Birmingham City
(Ivanovic 3' Al-Qahtani 83' - Ramires own goal 63')


We played very well in this game, unlike the last one we played in north London. Ivanovic scored early and gave them the lead but throughout the first half, both sides created chances. Zigic had scored on one such chance, only for it to be ruled offside. A very good first half display meant we were trailing only by one goal. The second half saw substitute Ramires score an own goal from a Miralem Sulejmani cross while trying to clear it and I was ecstatic. I just prayed that we would hold on to this a clinch a point. But Al-Qahtani had other ideas and the Saudi striker slammed home a thunderbolt which Ben Foster had no chance of stopping to give Chelsea an unconvincing 2-1 win. We looked much better than in the game against Arsenal and we sniffed their goal a lot but failed to hit the target.

Birmingham City 3-0 Wigan Athletic
(Mohammed Diame O.G 16', Kalinic 26', Donovan 73')

We played our best game so far and we dominated Wigan a lot, not even letting them test Foster more than 4 times while we tested their keeper about 16 times. Kalinic looked in good shape, as did Donovan, Arce, Sulejmani, Hleb and Bowyer. The defence looked very solid at the back and we really deserved a win in this fixture.

Wolverhampton Wanderers 2-2 Birmingham City
(Fletcher 18', Doyle 32' - Zigic 25', Bowyer 76')

A good draw in a tight game that could have gone our way had Zigic taken around three one on one chances. But still, apart from Zigic, everybody performed well and Bowyer's and Doyle's goals were real stunners. While Doyle squeezed in a shot from an impossible angle near the edge of the area, Bowyer took his from about thirty yards out. I was looking for a win coming into this game but a draw is good considering the way the Wolves defended.


Player of the month: Nikola Kalinic
--------------------------------------------------------------------



​
---------- Post added at 06:12 PM ---------- Previous post was at 06:03 PM ----------
Any comments in the air?