July 2012 Overview:
Players In -

Juan Sanchez Mino - Boca Juniors (£3.0m)
Eziquel Carboni - Free
Thomas Drage - Tromso (£1.1m)
Stefan Strandberg - Rosenborg (£1.0m)
Jonathan - Inter (Loan)
Ole Kristian Saelnas - Rosenborg (£500k)

Players Out -

Andy Marshall - Free
Simon Dawkins - Spurs (Loan Terminated)
Eric Lichaj - Ipswich (£1.5m)
Fabian Delph - Wolves (£2.0m)
Chris Herd - Terek (£1.5m)
Barry Bannan - Wolves (£1.9m + 25% Sell on Clause)
Charles N'Zogbia - CSKA Moscow (£5m)
Jordan Bowery - Barnsley (Loan)
Enda Stevens - Leicester (Loan)
Benjamin Seigrist - Stevenage (Loan)
Jordan Graham - Barnsley (Loan)
Callum Robinson - Shrewsbury (Loan)

GAMES:

Mon 23rd: [FR] Donegal Celtic 2 - 1 Aston Villa
Fri 27th: [FR] Dungannon 0 - 3 Aston Villa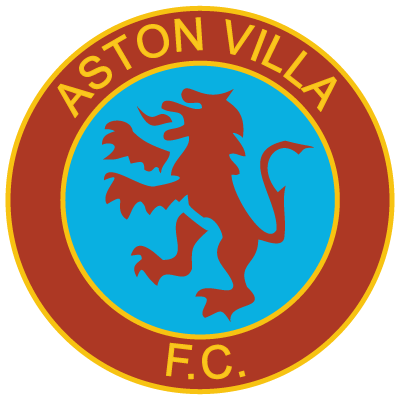 Aston Villa: Proud History, Bright Future, Difficult Present
​
Today I, David Morey, start my ascent to glory with my childhood club.
I sat down at my desk and open up the dossier on the squad:
DM:Some top quality players. Some quality Youth and great facilities. I could get used to this!
However, after getting an email about the budgets I realised the size of my task:
Dear Mr. Morey,
Glad to see you've settled in well.
Heres the thing, we don't want to give you any money, so you're £100p/w over your wage budget and you've no transfer funds.

And we expect you to keep us in the Premier League.

No Pressure.
Signed
Randolph Lerner
After reading this and when I finally stopped panicing, I turned to my most trusted advisor: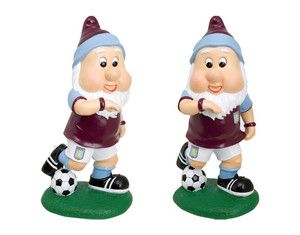 Greg the Villa Gnome
​
DM: What do I do Greg?
Greg: ....
DM: No! Remember what happened when we tried that in Scunthorpe? I couldn't get the smell out of my clothes for weeks.
Greg: ....
DM: No, we don't have enough custard for that.
Greg: ....
DM: Okay, Okay. I'm not too proud. Looks like I'll have to do something I may regret.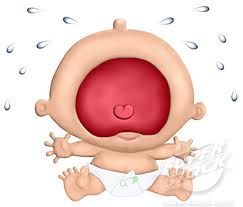 David Morey's negotiation tactic.
​
After having some "discussions" with the board we agreed that they should give me more money, I'm now a mere £41k p/w over the wage budget and I've convinced the board to give me 85% of any sales.
First things first,time to sort the wheat from the chaff. Out of the 26 members of staff employed at Villa Park, I offered mutual termination to 25. Not exactly the greatest introduction to the new boss.
That was the quietest board meeting ever.
​
That cleaned £20k p/w off my wage bill, which was a nice start to proceedings. When that was done me and Randy sat down and rebuilt the backroom staff, which is now bigger than it was before!
While Randy was sorting out some of the youth coaches and reserve team manager I turned my attention to the squad. I sold off the players I could (N'Zogbia, Bannan, Delph) or wanted to (Lichaj, Herd) to trim the wage bill and give me some wiggle room, I also sent some young players out to gain some playing experience (Bowery, Graham, Robinson, Stevens, Siegrist).
With a bit of cash available to me I started to bring in some players. Carboni and Jonathan are short term and bring some age and experience to a young Squad. Strandberg and Sanchez Mino bring some more defensive fight to the team and can play in a variety of roles, Drage to give me flexability in attack and Saelans is one for the future.
Mon 23rd: [FR] Donegal Celtic 2 - 1 Aston Villa
Gary Gardner (29)
A disappointing loss to my first game in charge, but all I wanted was to give 22 players a 45 min run out. Gardner's goal was a 25 yard screamer that hit the top corner and both theirs came from our mistakes. Greg was not amused.
Fri 27th: [FR] Dungannon 0 - 3 Aston Villa
Jonathan (35), Thomas Drage (36), Stephen Ireland (73)
MotM: Nathan Baker
A good solid win. Drage and Jonathan combined really well on the right. I tried a different formation (4-1-2-2-1) and let Burke and Weimann lead the line offensively. Defensively solid when called on and looked good all over the pitch. Saelnas looked good when he was bought on at half time, But I'm still considering sending him out on loan for 6 months to get some more consistent first team experience.