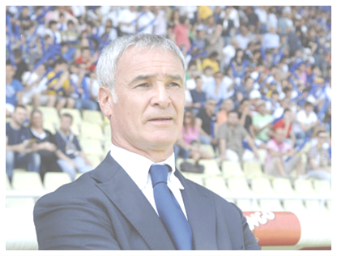 MADRID, Spain - Claudio Ranieri has recently arrived at the Athletcio Training Facility, speculation is growing that he could be the man to replace Sanchez Flores.

Ranieri was most known for his time as Chelsea Boss, before being replaced by Jose Mourinho. Ranieri has won several prestigious trophies, and is a experienced well respected manager. Rencently Ranieri was sacked as boss of Roma, due to several losses. Ranieri said he would like to finish his Managerial Career in Spain, leading to this current speculation.

Breaking News
Claudio Ranieri has not been appointed as Athletico Madrids Manager, the club released this statement. "Claudio and Athletico could not agree terms, therefore the managerial position is still available." "News just coming in that the Athletico Managerial Position is still available, Jim." "Athletico are now in negotiations with another manager, can this have any more twists and turns?"

Club Statement
"Athletico Madrid are currently in negotiation, with a Brazillian Manager." "The club will release another statement when news comes through, Thank You."

Breaking News
"There has been an appointment within Athletico Madrid, we have just recieved news that the managerial position is currently unavailable. This means the Job has been occupied, Athletico Madrid have a new manager. The club have agreed terms with an Brazillian manager, although we don't yet know who this is."
Cristopher Hughton,is the name ringing around Madrid. The former Newcastle manager, arrived in Madrid in the early hours of this morning claiming, "I'm off on holiday." Hughton got Newcastle United promoted, before getting sacked unfairly. We can confirm this is un-true, the club have announced. "This is speculation and silly stories, we will release the manager in a short while."

Final Club Statement
"The club can now announce, the new manager is Ronaldo Luis Nazario de Lima, otherwise known as Ronaldo." "Thank You."

So the former Real Madrid Tubby Goal Machine, now manages rivals Athletico Madrid after retiring from football. Who would have saw that coming?







​
---------- Post added at 09:33 PM ---------- Previous post was at 08:07 PM ----------
Any Comments on OP?
Update to Come.

---------- Post added at 09:34 PM ---------- Previous post was yesterday at 09:33 PM ----------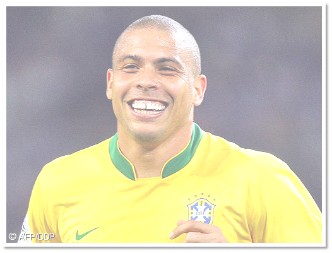 MADRID, Spain -
New Athletico Madrid Manager made his way to, Athletico Madrid's Training Ground to attend a Press Conferance.

SSN: Hello, Ronaldo. Thanks for coming.
Ronaldo: Hello, Thank You.

SSN: Why did you take this job?
Ronaldo: I thought it was an amazing offer, and especially as I have little managerial experience.

SSN: Will you bring anyone in, during the transfer window?
Ronaldo: It is likely, we need to bolster our options so yes.

SSN: Will you keep star players such as, Kun Aguero and Diego Forlan?
Ronaldo: 110%, If we want to achieve succes this is essential.

SSN: What takes priority this season?
Ronaldo: Europe, Qualification for Europe. It is unlikely we will win the League or Cup so Europe.

SSN: What is your ambition?
Ronaldo: This is easy, European Succes. This is how you make your name as a manager, look at Jose Mourinho.

SSN: Thank You, Ronaldo.
Ronaldo: Thanks.

Update Soonish.
Just a Small Update.
(6)

​