I have just noticed they kept this section on the forums, and unfortunately, I have already played 3 and a half seasons, so this will not be from the beginning, ah well.


Anway, now with the story XD To start I will just do a brief of the last three seasons, I know this is quite boring just showing some screenshots but its hard to catchup by doing a full story.. I will do the story properly from where I am now.. anyway,,
This is played on 10.0.
July 2009
SAUNDERS OUT, UNKNOWN MAN IN
Wrexham fans finally got what they wished for, as the board finally sacked manager Dean Saunders. The Welshman built a squad in 2008-09 which was worthy of winning the Blue Square Premier title, but after a good run of form in the middle of the season, they slumped from the highs of 2nd place to the depths of a mid-table 10th. Geoff Moss, the chairman, has already announced business pal Joe van der Khirkov
will become manager from the 2009-10 season. The Dutchman, who is a lifelone Wrexham fan, has had managerial experience at local sunday league club Brickfield Rangers, leading them to success. This is a massive step-up for the unknown, but will he show the Wrexham faithful what he is capable of?
SEASON ONE (2009-10)
Khirkov proved all of his critics wrong with an astounding title winning season! He proved Wrexham fans that he was certainly the right man for the job, racking up a total of 104 points. The defensive line was pivotal to the title, with Mansour Assoumani and Daniel Ayala holding the line, with wonderkids Neil Taylor and Curtis Obeng bombing forward. Matty Wolfenden, Rueben Reid and Mark Jones got the goals whilst Craig Rocastle and Joss Labadie were simply masters in midfield. The question is - could Khirkov crack League Two?
Mark Jones fires home another Wrexham goal
SEASON TWO (2010-11)
Superb summer signings from masterman Khirkov saw Wrexham roar to a second consecutive promotion!! At first, we looked to run away with the title but goalscoring soon became an issue, and we slipped down, and scraped promotion on the final day. Mark Jones fired goals in again, 19 in total, our top scorer in the league. John Guidetti and Matty Wolfenden had a decent start to the season upfront, but Jones soon took over. Dedryck Boyata was arguably the best signing before the season, snapping him up on a free! David Prutton also provided the goods in midfield.. overall, a very good season!
Dedryck Boyata was key to the teams growing success
SEASON THREE (2011-12)
Surely we couldn't make it three on the bounce? We came so close, but it came to Jamil Adam of Barnsley, who netted 36 league goals in 40 league games, tearing us apart in the play-off semi-final. Our squad was looking better than ever this season, Fitz Hall added to defence, partnering Dedryck Boyata, who is being watched by plenty of big clubs. Experience came as Robbie Savage joined on a free, to captain the club on his last legs, he was joined by youth loanees, Mats Rits, Alex Nimely-Tchuinemi, Holmar Eyjolfsson, and Gavin Hoyte joining him. Luke Daley was signed from Norwich, relied on to grab the goals. Mark Jones carried on bagging wonder-goals from midfield, with Luke Daley banging in plenty of goals, but towards the end of the season Ale Nimely hit great form and bagged 14 goals in just 11 games towards the end of the season. Mats Rits turned out to be a brilliant loan signing, whilst Boyata and Hall let nobody past them. It was very unfortunate for this team to suffer the pain of the play-offs.. torn apart from a future hero..
Luck of the play-offs..
Mats Rits
SEASON FOUR (2012-13, current season)
van der Khirkov decided after the agony of last seasons play-offs, that he yet again wanted promotion. The past two seasons were aimed to consolidate the team, but ended up in promotion pushes, this time he was genuinely aiming for promotion to the Coca-Cola Championship. So he bought these faces in..
SCOTT HORNER - GK (REGEN - FREE)
PETER NAGY - RB (REGEN - LOAN)
ZOLTAN KOVACS - CM (REGEN - LOAN)
NICOLAJ KOHLERT - AM (FREE)
SAM TOGWELL - CM/DM (FREE)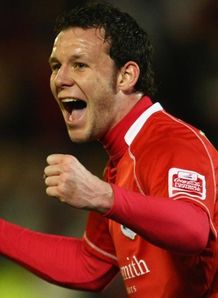 LUKE VARNEY - ST/AM (FREE)
IZALE MCLEOD - ST (FREE)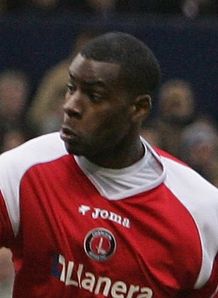 MIGUEL LLERA - CB (FREE)
JASON PUNCHEON - AM (FREE)
JAN VENNEGOOR OF HESSELINK - ST (FREE)
AND FINALLY..... SAVE THE BEST UNTIL LAST
JAMIL ADAM - ST (FREE!!)
36 goals in 40 League one matches the season before.. then released by Barnsley amazingly. Spotted him at England trialists day, and saw that no other club was interested in him (!), so straight away I dipped in and snapped him up on a free.
TABLE SO FAR..
After a very slow start to the season we are finally picking up the pace, and find ourselves in a promotion hunt now, just where we want to be!
Next update will be of December 2012
hope you enjoyed reading my story so far!