Chelsea FC

Chairman: Roman Abramovich
Manager: Sven-Goran Eriksson
Assistant Manager: Tord Grip
---------------
Back Story: Despite winning the Champions League last season - Roman Abramovich feels as if Chelsea are massively under-achieving and are not reaching the heights they should be reaching. Roberto Di Matteo became yet another casualty of the the Russian billionaire and was fired during late June.
The quest for a new manager was immediately on and many qualified names was soon linked with the club - despite much interest by many of Europes top managers - De Visser and Emanalo managed to persuade Abamovich to hire Sven-Goran Eriksson who hasn't competed in European football since leaving Lazio for the England post.
---------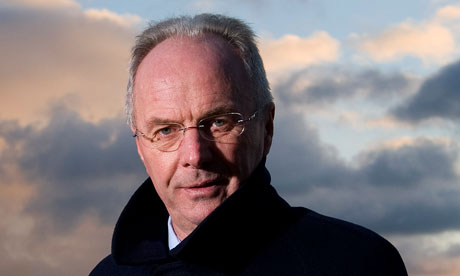 Sven-Goran Eriksson - New Chelsea Manager
Trouble at Stamford Bridge? Absolutely so. The Chelsea fans were hit by surprise this afternoon when Roberto Di Matteo was released of his contract and was soon pushed aside to make way for their new manager - the ex-England and Lazio manager Sven-Goran Eriksson.

Eriksson who has spent the past year at Thai club BEC Tero Sasana F.C as technical director is said to be delighted with his new role at Stamford Bridge and believes in the future of the club. Eriksson claims that this job will be his last shot of redemption within English football after having failed to make an impact with Notts County, Leicester City and Manchester City.

When asked by a journalist if he thinks he is 'under-qualified' for the job - Eriksson replied "Under-qualified? No - Excited? Yes. Chelsea are one of the biggest clubs in the world and after winning the Champions League last season - it is important that we continue to dominate European football and ensure our European success is followed by domestic success. The English press has seemed to have a field day today branding me as a 'flop' and giving me 3 months at the club - well I can confirm that I will be on an annual rolling contract and I plan to stay at the club for the long jeopardy."
When asked about the cruel nature of how Chelsea have treated their managers in the past, Sven replied - "**** Homini Lupus" which is translated to Man is man's wolf.

It is believed that Eriksson will be 'shaking' the back room staff up and will be giving the complete squad an 'over-all' evaluation.
​