Screenshots at bottom
FM Fanboys' English National League System Update: Taking FM11 to Level 10
​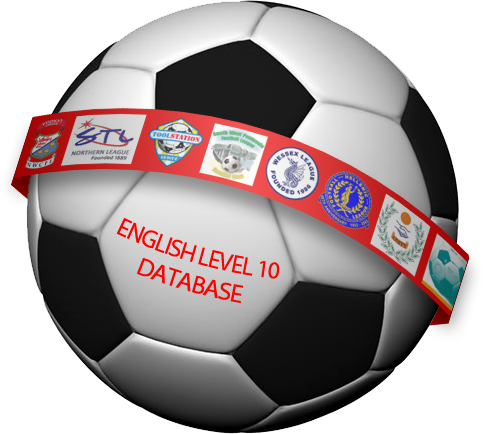 ------------------------------------------
Download
Version 2.0 -
http://www.footballmanagerfanboys.n...ish-national-league-system-update/#entry86684
(Underneath the Football)
I will not be making a light version, if you want a DB to level 8, check out this:
http://www.fm-base.co.uk/forum/showthread.php?t=53750
------------------------------------------
Activation
You'll need to unzip the file to start off with.
1. Copy the file to the Sports Interactive\Football Manager 2011\editor data folder in your My Documents folder.
2. Load FM2011
3. If/When a box comes up, click the latest database eg. 11.2 and if you have more than one file in your editor data, click change.
4. It should load up, and select the file in the list
5. Then start a new game as normal, selecting England, and going down to level 10. Or the lowest level that you want active.
When starting a new game, it's recommended you tick 'Add key staff'. That way the players generated in the bottom tiers will be a mixture of ages, rather than all being 16 or so
------------------------------------------
The Short Version
Manage any club from the top 10 levels in England. The initial release version adds:
-39 new league competitions
-The FA Vase, and Level Cups (eg. The Level 10 Cup)
-A revamped FA Cup to be included in a next update, however unless its correct there is no point adding it. Superblademan added it on a later update than v1.
-You can now play in 799+ clubs that you couldn't play with on the defualt database!
My computer is a few years old, but I used a small DB and it ran at 4 stars. I assume 90% of you have a better computer than me so it should run fast
------------------------------------------
Why did I start it?
I have seen many people attempt this since Superbladesman did this last year, and however impressive they have been, none of them have been correct. I started this challenge, and I made sure I made it beneficial to most people.
Before you start the DB one thing you will notice, is that there are no county cups :O
The reasoning for this is that they take up the whole DB loading, and last year there were many bugs such as big teams competing against little teams. And Astonmatu was still playing in those cups, 20 years later, when he had got into the Champions League Final.
This is my reasoning for taking it away. If you are desperate for them I will add them, however I don't think that they are necessary.
------------------------------------------
Leagues
I've recreated the top 10 levels – 46 divisions in total. The top 7 levels are untouched, and left as created by SI. However I have enabled Level 8 aswell, along with the cups that come with it. I am still working on those cups, as my computer had an issue with them. Also as you know, Ikestown are not on the game anymore, so I had to make a new way of promoting clubs into the BSN/S which I think is better than in real life anyway.
Below that, Two new levels of divisions have been added, which are levels 9 and 10. Levels 7 and 8 are pretty faithful recreations, as are Levels 9 and 10 where possible. The one deviation from reality is that I could not implement fully accurate promotion and relegation between these levels – in reality, the FA have a lot of issues to contend with here (grounds meeting specific criteria, etc) and so in real life to the outsider it can be quite a mess. For the file, I wanted something that was fairly realistic, but also in line with gameplay – I also had to make the numbers work. Getting the 16 Level 10 divisions to feed into 14 at Level 9 is not trivial! This was 'solved' by having individual promotion and relegation between divisions. This gives a total of around 35 teams going up, meaning each Level 9 division has 2/3 relegation places. This is my biggest deviation from reality, but was a necessary - if anyone can come up with a better solution, let me know!
Level 10 have also had many clubs added, and where I've been able to find the info easily I have added:
-Club nickname
-Year founded
-Club kits
-Stadiums (with at least fairly generic capacities if I couldn't easily find the right info).
-Defualt finance info
The key point in all of this is that every club in the top 10 levels should have a stadium; each of these stadia should be located in a 'city'that the stadiums in, or a nearby city. I have set up the promotion from Level 10 to Level 9 in the league system to stop boundaries needed to be added, however I have not set them for Level 9 to level 8, as I don't know which club would go where. Hopefully the Level 8 leagues have boundaries set.
Prize Money
I have added minimum prize money for most leagues, however it is there! But just for the Champions in Level 10 similar to in real life.
Attendances
I used Wikipedia for attendances, so if they are incorrect, let me know, or build a new stadium! If it is just a field, I have made the attendance from 50-500.
Reputations
Most reputations fro level 10 clubs are 1-10. Some can be as high as 100, but most of them are low. If you don't know the highest it can be is 10,000.
------------------------------------------
The FA Vase
- features all clubs from Levels 9 and 10. The round dates, prize money etc. Should all be correct – however, there are a handful of reserve sides that play in Levels 9 and 10, and these will also feature in the FA Vase. There is no way round this at the moment - I could've added each club correctly, but of course the first promotion would've gone against eligibility criteria already. Again, a gameplay call I had to make.
The FA Cup
I am working on making this accurate, however when you get to level 8, you will be entered for the FA Cup. I am contacting top editors to help me with the cup, and it will be an additional xml.
Other cups
I have added cups depending on leagues. I had correct cups to level 8, but for a reason, it didn't work. Therefore, I have added three cups for leve 7/8 and two for level 9/10
------------------------------------------
Reserve and Youth Leagues?
These haven't been the focused on these, and they won't be the same are real life. Also it will slow the game down massively.
That said, the teams should have youth sides placed into the standard youth leagues. I suspect, though I've never checked, that at the start of the second season any human-controlled club will most likely get offered the choice to enter a reserve (or youth) side in competition…
Also, some non-league sides (Histon, King's Lynn etc.) do enter reserve teams in playable divisions in Levels 9 and 10. These are included (and unfortunately also enter the FA Cup and FA Vase – I am only human, I'm afraid).
------------------------------------------
What you can do to help, and how to do it
I'm very receptive to implementing further changes and tweaking what is in the file. I am also keen to make this into *the* definitive England xml file. If you have anything to contribute, here's how to do it. I'm sorry for making this so draconian and specific, but the file is really rather large, and I can foresee adding in all the extra stuff will be quite a task. Also, bear in mind that issues with the file may actually be representative of bugs or limitations in FM11.
*For general submissions/corrections etc:
Please PM me. I will need as many details as it is humanly possible to give! I have only had one helper on this, so I am struggling for details.
*If you want to submit staff or players for addition to the file, probably the best thing to do is discuss it with me first. This is probably the most simple way to produce data that I can merge into the main file:
1. Load the FM11 editor
2. Load the database
3. Make your changes
4. Save the file.
5. PM it to me. Please include evidence for the inclusions (i.e. a link to a squad list on a website etc.)
DON'T make these sort of edits to main file if you're going to submit them to me, as it will be impossible for me to identify the code in the xml file and copy it over. If the players/staff are at a club which does not feature in the original SI database, just leave that blank, send me the custom xml and tell me the club (and what division they are in) and I will assign them manually.
Also - if you want more accurate data at this level, have you considered becoming a researcher for SI? This is the best route to getting data added tbh...
------------------------------------------
As more things come up, I will continue to update this post with further/improved information. This has been an epic project, and I hope you can all forgive me for my decisions when I've had to make calls for what makes the best gameplay (both in Season 1 and beyond). Enjoy, and any questions – fire away. I'll be the one with the bleeding fingers sobbing quietly in the corner!
------------------------------------------
THIS THREAD HAS BEEN ADAPTED FROM SUPERBLADESMAN'S
, SO I HAVEN'T TOUCHED SOME THINGS. THIS SHOULD TELL YOU EVERYTHING YOU NEED!
-----------------------------------------
If you have any questions, read through the whole thread, as they should be answered already.
Screenshots:
---------- Post added at 02:18 PM ---------- Previous post was yesterday at 11:28 PM ----------
Anyone downloaded yet?