For Every Lionel Messi There's A Nii Lamptey: The Teenagers Hailed As Football Superstars Before Romelu Lukaku​
He has been dubbed the "
new Didier Drogba
" and linked with moves to
Real Madrid, Chelsea
and
Arsenal
.
In
Romelu Lukaku
, the world clearly has a prodigious talent. He seems to know it: "I am ready for the big jump when the time comes. I am very ambitious."
The 17-year-old should note however, that his position is precarious. For every Lionel Messi that matches the hype, there are plenty of Freddy Adus that swan-dive into obscurity. As a big money move looms closer, Goal.com UK looks at the prodigies that triumphed, failed, or are still trying.
Living up to the hype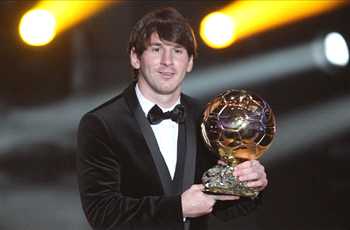 At only 23,
Lionel Messi
's rise has been stratospheric. Former Barcelona coach Frank Rijkaard once said of the 18-year-old Messi: "He showed what a talented player he is. He's very young but he's already doing lots of good things for the team." Besides countless club honours, Messi has won both old and new forms of Fifa World Player of the Year. No wonder Diego Maradona said: "I have seen the player who will inherit my place in Argentine football and his name is Messi. Messi is a genius."
Maradona
himself was a young wonder. At the tender age of 12, he said: "My first dream is to play in the World Cup, and my second is to win it."
He obliged in 1986, almost single-handedly leading Argentina to the title. Maradona is frequently regarded as the best player ever, although
Pele
is often spoken about in the same breath. The Brazilian stunned the world in the 1958 World Cup when, aged 17, He scored six goals in the final three games of the tournament, which Brazil won at a canter. Two further Jules Rimet trophies followed and the International Federation of Football History and Statistics rated him the world's greatest ever player.
It was perhaps unfortunate that
Eusebio
(9th on the list) was Pele's contemporary. Mirroring the South American, the Portuguese wowed people in his youth when he moved to Benfica at 18. Two years later, he scored two goals in Benfica's European Cup final success, announcing himself to the world. His nine goals in six games in the 1966 World Cup confirmed his status as one of the best. Although he never won an international trophy, he is still renowned.
George Best,
another player who was unlucky not to win a tournament with his country, was spotted aged 15, by Bob Bishop, a Manchester United scout. Famously, Bishop telegrammed Sir Matt Busby saying: "I think I've found you a genius." He wasn't wrong. Best won two league championships and a European Cup with United, scoring 179 goals in the process. He was the first and only Northern Irishman to win European Player of the Year.
United's current Best in the making,
Wayne Rooney
, has the potential to surpass him. Rooney announced himself as a 17-year-old by scoring a wonder winner against Premier League champions Arsenal, breaking their 30 game unbeaten run. It was iconic as much for Clive Tyldesley's commentary: "Remember the name: Wayne Rooney." At only 25, he has already won six domestic trophies and a Champions League, and remains one of England's brightest prospects. Rooney's powerful physique, excellent control and pace have drawn comparisons to
Ronaldo
. The striker emerged as a teenager as an unused sub for Brazil in World Cup '94. He played for some of the biggest clubs in Europe and won his first European player of the Year at 21. Amassing World Cups, La Ligas, Uefa Cups and countless individual titles since then, Ronaldo is a true great.
Countless other talents have started young.
Samuel Eto'o
has a record for La Liga performances by an African and scored 100 goals in five seasons for Barcelona;
Gianluigi Buffon
, the world's most expensive keeper, is a World Cup winner. His compatriot,
Paolo Maldini
has won five Champions League titles and seven Serie As; and Welshman
Ryan Giggs
, who like Maldini before him, is plying his trade well into his 30s has won countless team and individual awards at Manchester United. They all turned their promise into major success, and their commitment to their field is something Lukaku would do well to heed.
Crashed and burned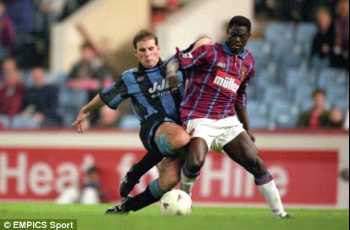 For each successful phenomenon, many will not hack it.
Nii Lamptey
is perhaps the most tragic example. Surviving a brutal and abused childhood, the Ghanaian came to prominence in the 1991 Under-17 World Cup, where he was player of the tournament ahead of household names like Alessandro Del Piero and Juan Veron. Ghana won the tournament and Lamptey had arrived. Two years previous, Pele had said: "Lamptey is my natural successor." Superstardom beckoned, but it was not to be. Personal tragedy, exploitation – everything football stars are not supposed to suffer – followed him around, and he has become a byword, unjustly, for failure.
Whilst Lamptey's circumstances were exceptional,
Lee Sharpe
's career was similarly unfortunate. A record youth signing for Manchester United, Sharpe was destined for greatness with club and country. Cruelly, serious injuries including a fractured ankle and viral meningitis kept him out of the team and by his return; Ryan Giggs was on the scene. With other emerging talents such as David Beckham keeping him from the side, Leeds offered a lifeline. But a pre-season knee injury in 1997 kept him out for the whole campaign. His career subsequently declined and he ended it an unfulfilled talent. Former teenage sensation
Sebastian Deisler
, is a near-perfect parallel. Hailed as the future of German football at the turn of the Millennium, the winger's travails exemplifies sport's fickleness. Already troubled by ruptured knee ligaments, Deisler's big move to Bayern Munich was wrecked by depression and more knee problems. He retired at 27 having never truly displayed his talents.
In 2004,
Freddy Adu
was touted as the next big thing when he was the youngest player to be drafted into the MLS, aged 14. Manchester United confirmed their interest in Adu in 2006, and he went on a two-week trial with the club in 2007. A bright future beckoned, but he has become a journeyman, going from club to club, with critics' cries of inconsistency, lack of technical knowledge ringing in his ears. At 21, he can change, but for now he has squandered his talent. Another journeyman,
Javier Portillo
, was a victim of an over-stuffed dressing room. Real Madrid's record youth team scorer, he found competing for first team places against Raul, Antonio Cassano, Ruud van Nistelrooy and Ronaldo too difficult. He is now settled at Hercules.
The jury's out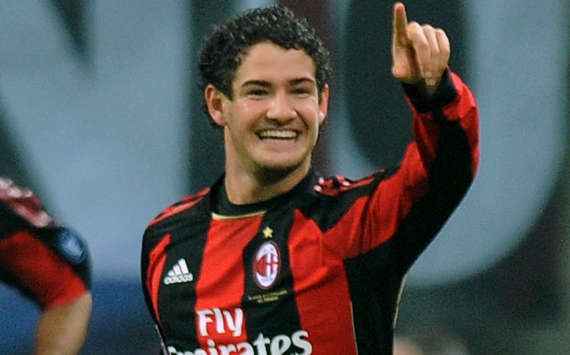 Certain players have shown the talent and made inroads into validating it, yet have not done enough to put them in the Messi category. For some, such as
Michael Owen
and
Joe Cole
, it has been a long battle. Owen became a Liverpool favourite when he scored on his debut aged 17. He was one of the Reds most successful forwards and one of the youngest players to play for England. Injuries and bad luck have prevented him from becoming one of the game's immortals and at 31, he may be too old to rectify the situation. Cole, a richly skilful playmaker, is still striving for legendary status. His 2003 move to money-bags Chelsea underlined his worth, and he was successful and a fans' favourite. Injuries have plagued him too, and he was marginalised in his final years at Chelsea, watching other wingers and creative players take his place.
Theo Walcott
is enduring a similar existence. A big money move to Arsenal at 16 and the hype of being an untested member of the England 2006 World Cup squad has cranked up the pressure, and he is forever battling murmurings of inconsistency and overhype. This season has been one of his best however, and he has a long career ahead to tip the balance in his favour.
When he was the subject of a transfer feud between Manchester United and Chelsea,
Jon Obi Mikel
's name was on everyone's lips. Eventually settling at Chelsea, Mikel is still fuelling debate. He is certainly raw, but in 2010 became the best passer in the Premier League over the last three years (highest pass completion rate of 89.93 per cent). Chelsea's current blip has caused people to reserve judgement, but he is a fixture in their first team and can only improve under Carlo Ancelotti's guidance. Another (former) Ancelotti charge,
Alexandre Pato
is a player who has had to deal with extreme pressure. Signed by AC Milan from Internacional for £19.6m, the young Brazilian has already broken two Pele records – youngest goalscorer in an official Fifa competition, and fastest debut goal for Brazil. He is undoubtedly precocious, but since coming to Serie A, he is still to set the world alight. Like Mikel and Walcott, he is more likely to prosper than not.
Unlike these three,
Hatem Ben Arfa
's career looked to be flourishing before injury hindered him. Having thrived in Marseille – described as "one of the best-rated talents in France" – he came to Newcastle in summer 2010 and was instantly welcomed by the fans thanks to his skill, spectacular goals and affable nature. A double broken leg against Manchester City has curtailed his progression, and Newcastle supporters and neutrals alike will hope he can pick up where he left off when he returns.
By John Elmes
-
Original Story
Read this on Goal.com. Just something to think about with players like Lukaku etc being hailed as the greatest thing since.....