Member
Joined

Jul 13, 2012
Messages

3,472
Reaction score

0
Points

0
Guide to Managing:


Newcastle United

​
Club Information:
Name:

Newcastle United


Nickname:

The Magpies

Toon Army


Founded:

1892


League:

Barclays Premier League


Last Season's Position:

5th


Reputation:

National


Chairman (Status):

Mike Ashley
(Happy to stay at the club)


Rivals:

Sunderland (Fierce)

Middlesbrough


Derbies:

Tyne & Wear Derby (Sunderland)

Tyne-Tees Derby (Middlesbrough)


Finances:

Secure


Avg. Ticket Price:

£32


Avg. Season Ticket Price:

£570


Season Ticker Holders:

37,000


Continental Competition:

Europa League


Squad Personality:

Very Determined


Captain (Vice Captain):

Coloccini
(Cabaye)


Facilities:

Training:
Top
Youth:
Good
Junior Coaching:
Average
Youth Recruitment:
Above Average


Stadium (Capacity):

St. James Park
(52,405)
​
~~~~~~~~~~~~~~~~~~~~~~~~~~~~~~~~~~~~~~~~~~~~~~~~~~​
Board Expectations:

The minimum aim the board offers you is to get a top half finish, with a £3m transfer budget and £85k per week.

However, for a Europa league spot, you can get an extra £200k in your transfer budget, or for a top 4 finish, a further £300k and £25k extra per week in wages.
Since there isn't much of a difference between the highest and lowest aims, the safe bet is to go for a top half finish.
However, since a top 4 spot is easily manageable, I went for the highest aim in order to get the extra money to spend. You need to make a decision depending on what you think your ability is and your long-term plan.
On top of this, the board expect you to play attacking football and sign young players for the team. But you probably are not going to lose your job if you don't stick to this, as long as you achieve in the results!
~~~~~~~~~~~~~~~~~~~~~~~~~~~~~~~~~~~~~~~~~~~~~~~~~~​


The Squad:

​
The team has several fantastic players, making an excellent basis for a title-winning team. However, several key positions are lacking, and in general you lack alot of depth. If a few players were to get injuries, you could find yourself in alot of trouble!
(All Players in Order from Best to Worst)
(See Below this Post for analysis of each player!)
Goalkeepers:

Tim Krul



Steve Harper


Rob Elliot
Fullbacks:

Santon

Debuchy

R. Taylor

Haidara

Simpson

Perch
Centrebacks:
Coloccini

Yanga-MBiwa

S. Taylor

Williamson
Central Midfielders:
Tiote
Anita
Cabaye
Gosling
Sissoko
Central Attacking Midfielders:
Wingers:
Obertan

Marveaux

Gutierrez
Strikers:
Cisse

Gouffran

Shola Ameobi
Promising Youngsters:
Adam Campbell (ST)
Haidara (LB)
Bigirama (CM)
Remie Streete (CB)
Vuckic (AMC)
Fergeson (LW)
Ameobi (ST)
~~~~~~~~~~~~~~~~~~~~~~~~~~~~~~~~~~~~~~~~~~~~~~~~~~​


Tactics:

Newcastle have some good passers of the ball, along with several fast players and good dribblers. The board want attacking football, and luckily that is what the squad is suited to.
Based on the current players, the standard 4-2-3-1 is your best bet. However, a 4-4-2, or 4-1-2-1-2 (Narrow Diamond) could also be used to great effect.
If you prefer to download tactics, then these tactics all look good:
(Not used any of them myself so don't blame me if they don't work!
)
Awesome AMC™ by Raikan007 13.3.2 (UPDATED) - Downloads - Football Manager 2013 Tactics, Wonderkids & Cheats
Raikan007's Borussia Dortmund: Jurgen Klopp tactic - Downloads - Football Manager 2013 Tactics, Wonderkids & Cheats
TBH´s Set of 3 different 4231/451´s - Downloads - Football Manager 2013 Tactics, Wonderkids & Cheats
~~~~~~~~~~~~~~~~~~~~~~~~~~~~~~~~~~~~~~~~~~~~~~~~~~​


Transfers:

As I have mentioned, apart from a couple of positions you have a strong first team already. However, after the first teamers, there are not many backup or rotation options that are good enough. So this should be your priority!
Positions that need strengthening:

Centre-Back:
Although Coloccini is a fantastic CB, Taylor and Yanga-Mbiwa aren't as good. Although both are still decent, you will need to either get a backup to them, or a first teamer and make them the backups.


Left AND Right Winger:
You don't really have any quality wingers, unless you plan to play Ben Arfa there (Although I strongly recommend you play him through the middle)


Backup LB:
Santon has the potential to become world-class, but he does have a tendency to pick up a small injury every now and then. With the only other natural LB being the young Haidara, you desperately need to snap someone up to be Santon's deputy. Although you have more depth at RB, you should try to kill 2 birds with 1 stone by getting someone who can play both.


Backup CM:
Yet again, you have quality in Cabaye, Tiote and Anita. But since only the former is a creative player, you need at least one player to allow him a rest without taking away the heart of your team.

Backup AMC:
You actually have a few players for this position, but only the fantastic Ben Arfa and the not-so Sissoko are good enough. Another player should give you room to allow Ben Arfa onto the wing when you need to.


Backup/First choice ST:
One player. That is how many you have to play here that are actually good enough to help propel your team up the table. And seen as most by the most important position in the team, that is no where near good enough.
Although Gouffran can provide a decent option from the bench with his pace, he is never going to be starting. As well as him, you have the young Adam Campbell, but again he is nowhere near first team standard for a couple of seasons at least.
If you plan to play with alone striker, a good backup should do. But if you plan to play with 2 or more, you will need another first teamer aswell!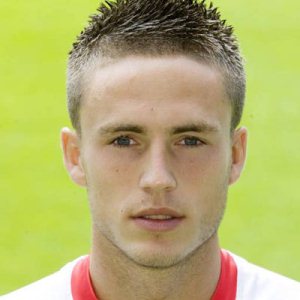 Following on from what I said above, these are some players I would reccomend buying in order to improve your team:
Suggested Transfers:

Centre-Back:
Kjaer & Okores (£2.5-£3.5M) are always good, cheap options. Although after player sales, you might be able to buy someone better. Lisandro Lopez (£5m) is excellent, but sometimes fails his work permit. If you have £6m spare, Guillermo Burdisso from Boca can be a key player for years to come!


Left and Right Wingers:
Nathan Redmond (£5.5m) is a good choice, as is Drage (£1m) if you are looking for cheaper. Sosa (£6m) would be a good buy if you can beat the other interested teams, the same as with Stoch (£6m), Sarabia (£6.5M) and Donovan (£4.5M)


Striker:
This depends on whether you are going to play with 1 or 2 strikers. For another first teamer, look at Wolfswinkel (£7m), Bent (£6m), Eduardo (£5.75m) and Ferrayra (£6m). As a backup, you can't beat Maupay (£1.3m), although Cornelius (£1.8m) & Fierro (£3m) are great too.



Backup LB:
Tagliafico (£3.5m) is a fantastic young player, but if you low on funds Tiendalli (£1.1m) is decent and can play RB too.


Backup CM:
Praet (£4m) is the best option available, and in a few seasons could keep Cabaye out of the team. Other players too look at are Ilsinho (£4.75m) & Goretzka (£5.75m). The budget options are Bertolacci (£2.9m) and Svensson (£1.4m).


Backup AMC:
Praet can also play here, but if you were to buy him for CM you would need another player for AMC aswell (Or vice versa). Paredes (£2.5m) is a bargain, and in a couple of seasons can be valued as high as £20m! Will Hughes (£5m) and Halilovic (£1.1m) are also great young wonderkids, whilst Vilhena is valued at just £0.5m and develops into a world class player! (Unsure of price)
Who to Sell:
There are alot of players on high wages who aren't good enough, and plenty of them are valued highly too! Offer these players out to clubs and you should be able to get good prices for them. Buy replacing them with players on lower wages, you can build yourself a transfer budget of around
£30-£35m!!!

Shane Ferguson - £1.2m
James Perch - £5m
Gutierrez - £11.25m
Gosling - £2.5m
Simpson - £3m
Shole Ameobi - £1.5m
Steve Harper - £700k
Williamson - £5m
~~~~~~~~~~~~~~~~~~~~~~~~~~~~~~~~~~~~~~~~~~~~~~~~~~​


Finances:

View attachment 370490
View attachment 370491
Newcastle's finances are pretty poor. Although a decent bank balance to begin with, the projection is to lose money every month and end up with a balance £7m worse off, even before player sales. Every now and then, you are going to have to sell off a big player, so prepare for that now by reducing the wage bill and buying mainly youngsters with sell on value.
Luckily you have a good fanbase, so after a few seasons of success, you should be able to either build a new stadium or expand the old one alot, adding to the 3rd most valuable source of income (After TV and prize money!)




Hope this was helpful, and good luck!
Please leave any feedback below, along with your experiences managing Newcastle!


​


​
Last edited: