Welcome to my story - well more of a thread to update my progress through the Great Scot Challenge. For those of you who are unfamiliar with the challenge, check out this thread:
http://www.fm-base.co.uk/forum/foot...es-scenarios/110406-great-scot-challenge.html
Basically, the challenge requires managers to take control of any team in the Scottish Third Division, and raise them to the Premier Division, and then onto the Champions League. The catch? You can only use Scottish Players and Staff. As for the national team, you can only manage that when you are offered the job, you cannot start with them.
So I chose to do this with Rangers for a couple of reasons. Primarily, they shouldn't be in the Third Division, but moreso to take advantage of the quality facilities already in place. Either way, this challenge should still be difficult, especially in the later seasons. The first few will be pretty cruisy I think.
So these are the leagues I loaded, with a custom database that included players of Scottish nationality and all the miscellaneous Scottish leagues, for obvious reasons.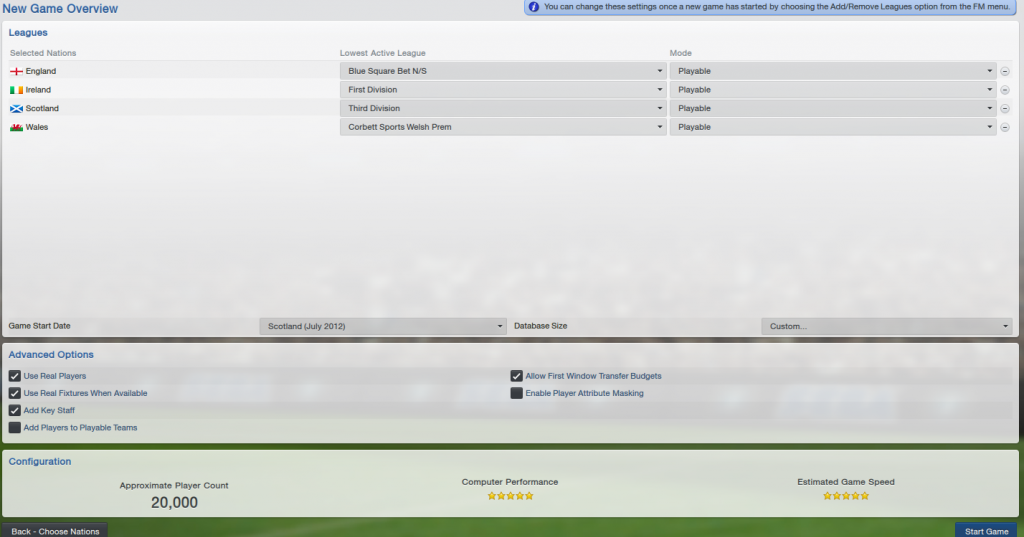 So first things first - get rid of all the non-Scottish players. Unfortunately I barely was able to sell any of them, so they are currently rotting in my reserves. I also went about signing some players.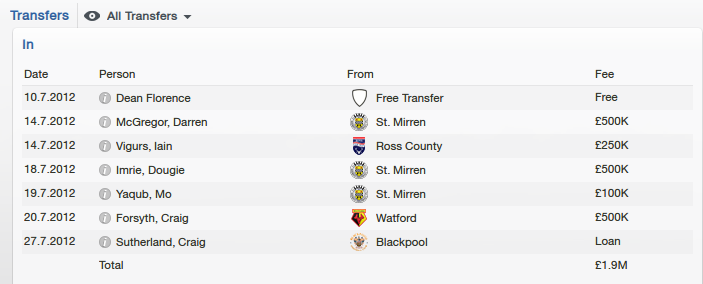 My two favourite signings are Iain Vigurs and Darren McGregor. I also added some depth to the overall squad, but I couldn't find a useful backup goalkeeper - so if it comes to that, lets hope my U/18s can step up to the plate! Also, Dean Florence (see transfers) is a Turkish 17 year old signed by my Head of Youth Development. Apparently he didn't get the memo, and so unfortunately for Dean, he will never play first team football here.
The final squad: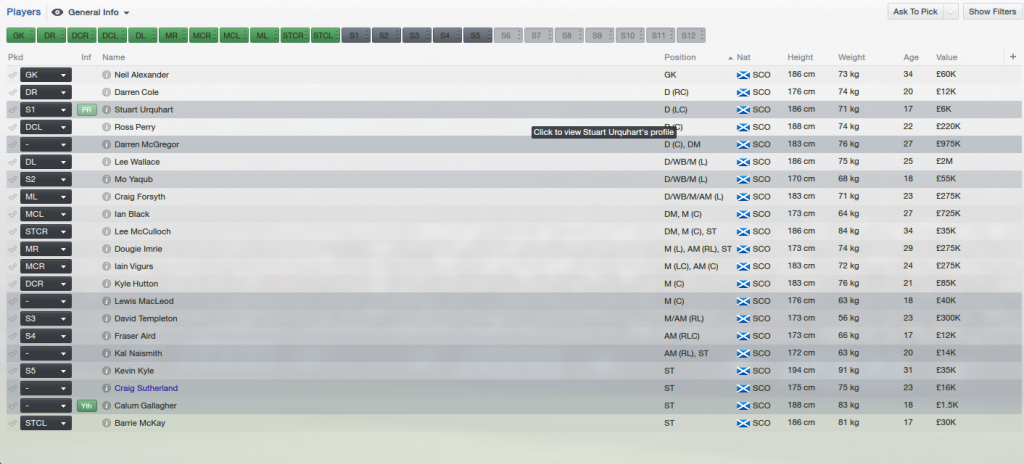 I'll be using my own slight variation of the standard 4-4-2 and I have Raikan's complete madness as my backup.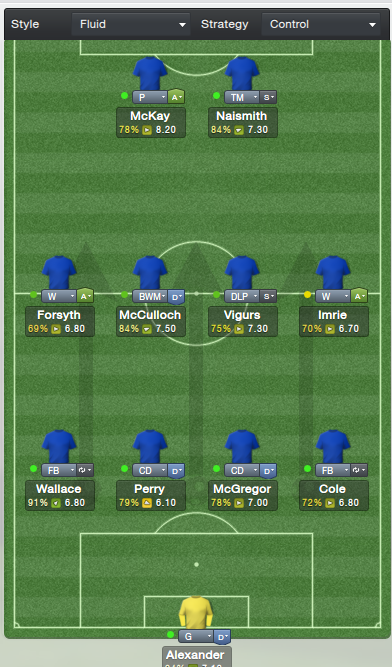 ​
Friendlies + First 10 league games to follow.