Just Another 4-2-3-1 Deep
Hello world,
Update !!!


Simpler and Better
This tactics were dedicated to attacking tactic fan...
​
​
Formation
Standing
Earlier season : 2016-2017
Also use the current tactics for Under 20s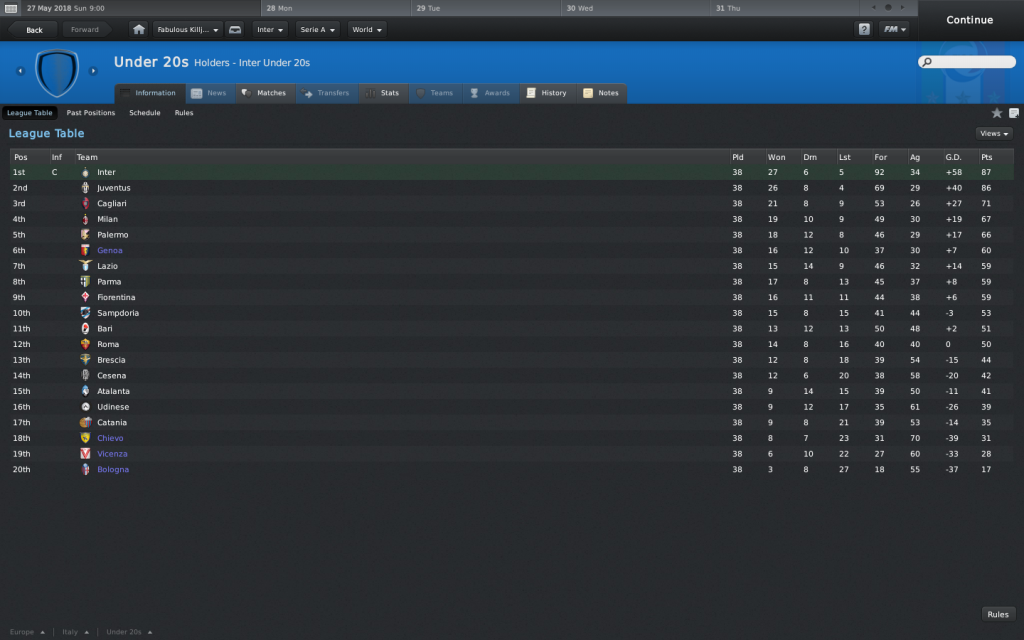 Fixture 2017-2018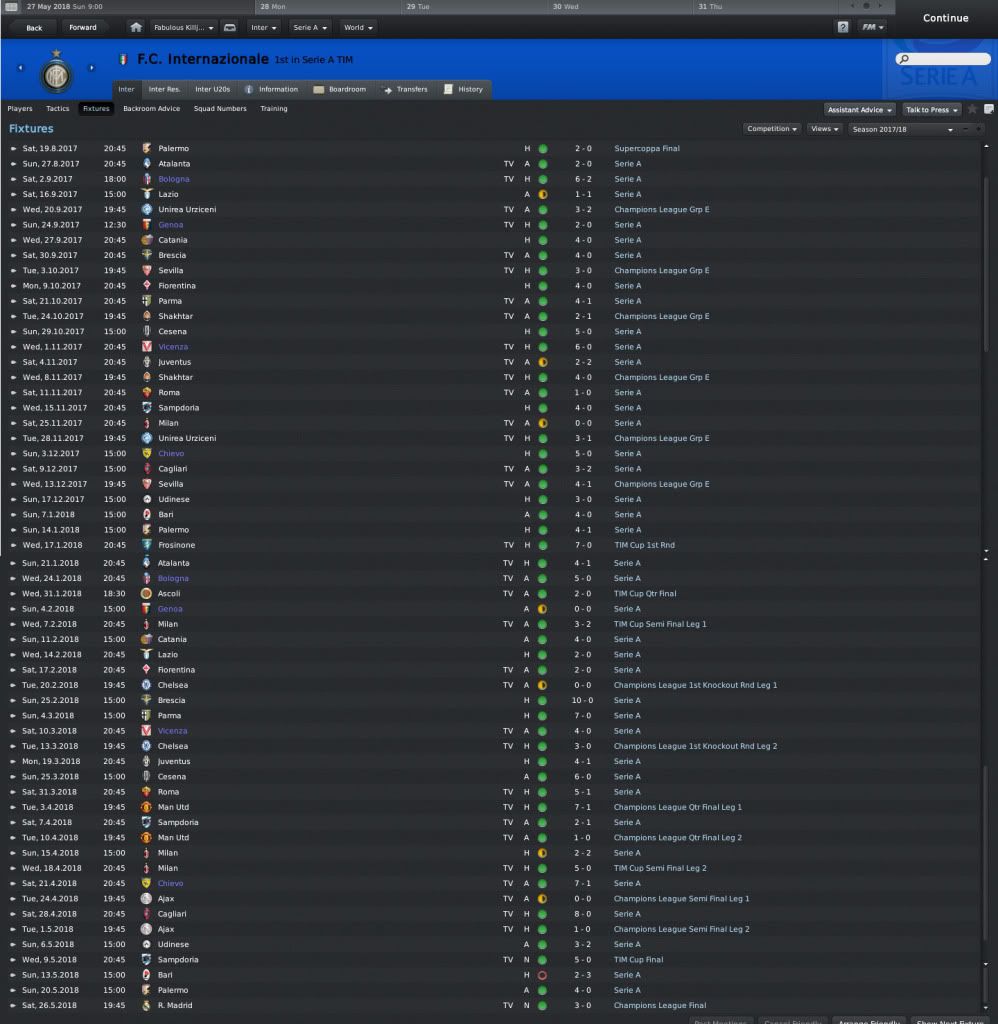 Short Story
Sorry for my English, hope you understand with what i'm writing for...
I'm playing it with Inter and it's already 2018...score more than 200 goals in 2 season , so much fun and beat the game easely ....(H)
then what would make you to continue read this then?

Yeah, It's big team and it's already season 8th,...but what is different if i played unbeaten Blackpool after 30 years? With (of course all must be world class regen)?

Most of us would like to fill their squad with bunch of wonderkids,...then? what is you gonna do? What if the result doesnt like with what your hoping for? Want for more?

Despite of being 5x5 philosophy, i prefer this 8x2 or what we called it?...hehe,...No actually i'm playing at balanced philosophy after a long time with rigid system...i have base to saying it and it's well supported by my squad. With some good attacking ability of my full backs (Santon, Bale at left and Sergio Ramos and Natalino(not) at right:S), then high technical ability by midfielders (no need to mention see screenies
), and the perfection of my forwards, I am completely sure what this team can achieve....Attack and forget the defence? I have to be sure that my defence are should best in game,..i'm pairing Ranocchia and Galeano for cover, it's good but i have only decent backups (it's from primavera side,...Galimberti, Natalino, Cardirola, Finally after 8 season being backup and loaned out they start complaining, hehe) plus triple goalie backup, Areola being the first choice then Sirigu and the one who gave first defeat in latest season, Andrea Seculin.

Now i have i lot of wonderful talent in their best year at my games, plus they are italians, hehe...(actually it's my old save but i just want to play it again so i decide to play to more season before the game fill up by regens.)......i play the latest two season and found so much pleasure....i have pastore, babacar, canales and other so every tactics might just have to work with this ladsoO)...But heres the tactic i used then, it's just doesn't like to stop...they banging more and more goals......
i know that i didnt try this with other teams morever lower teams... so i hope it works to with you....the screenshot will tell you more ,...
​
Player Stat
Player Information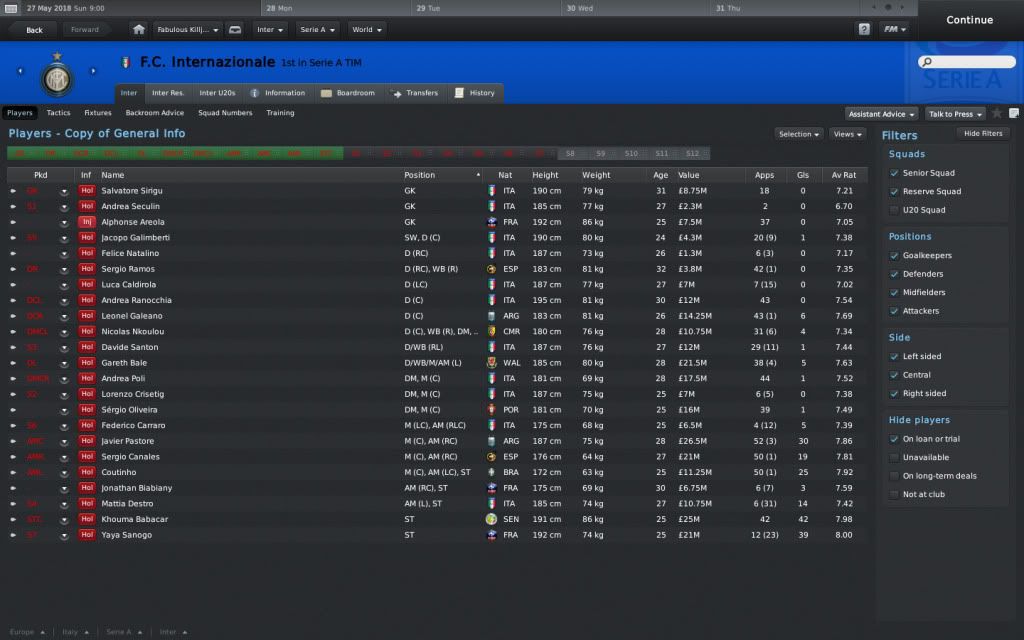 Here Some Games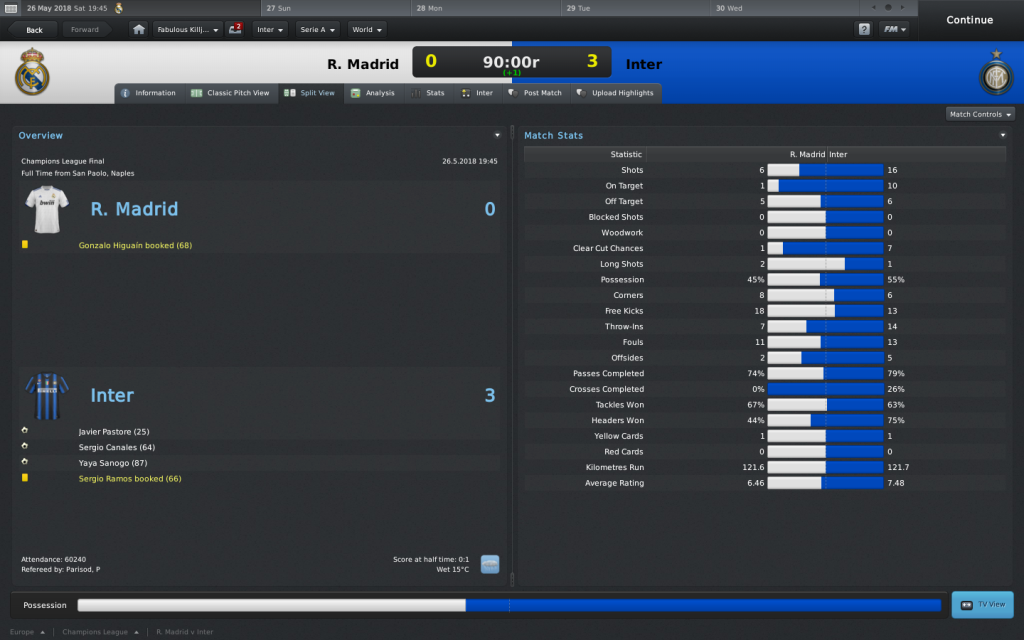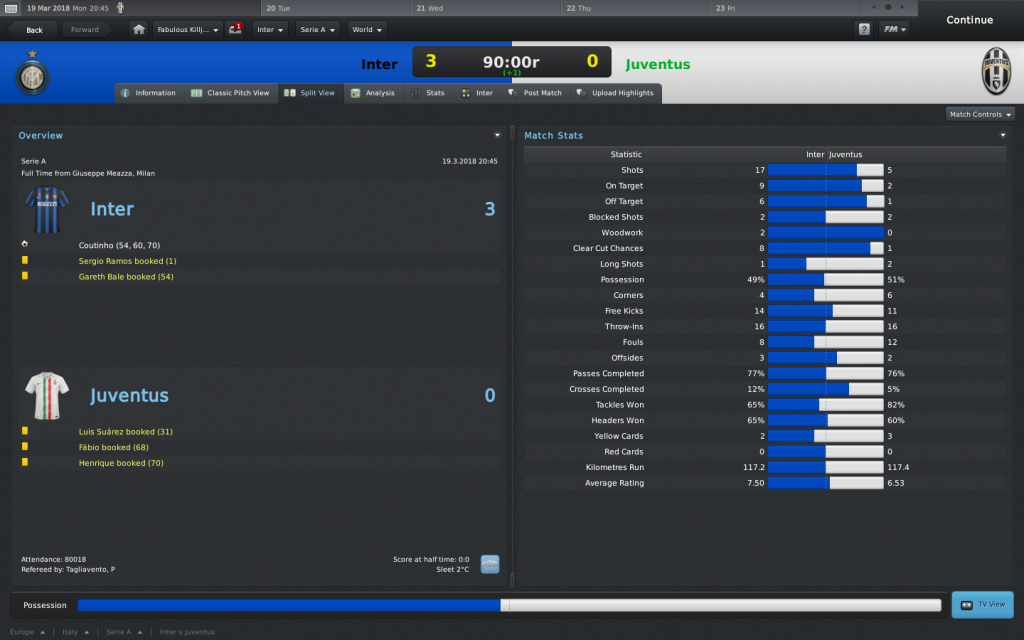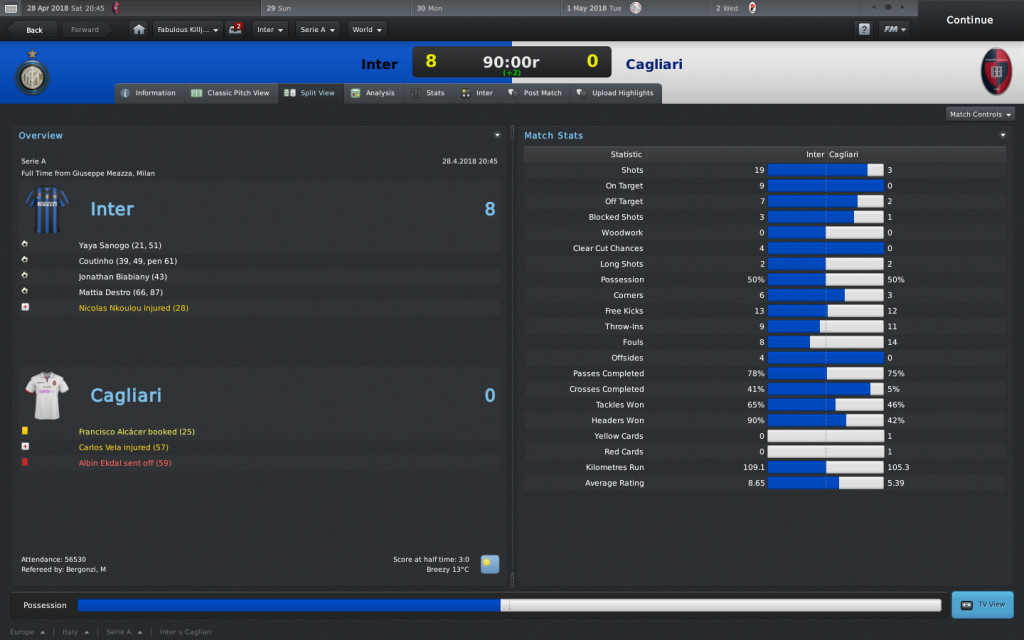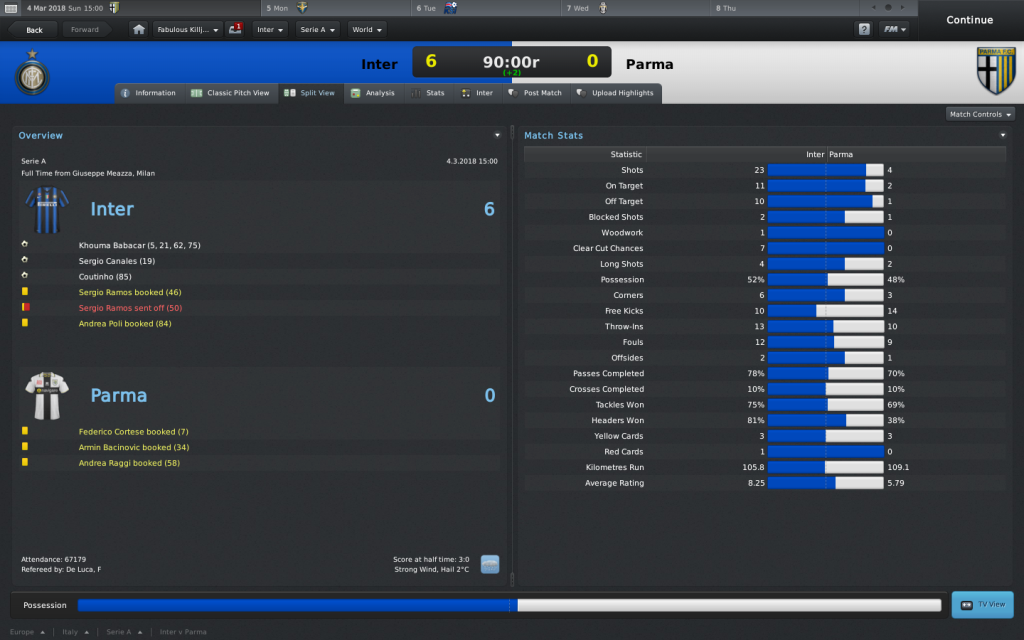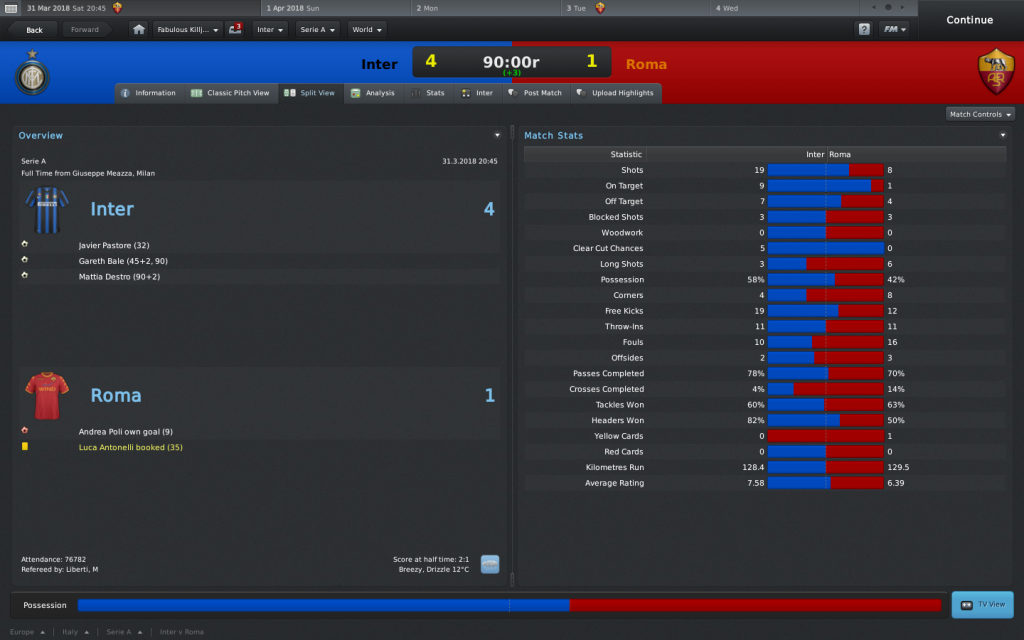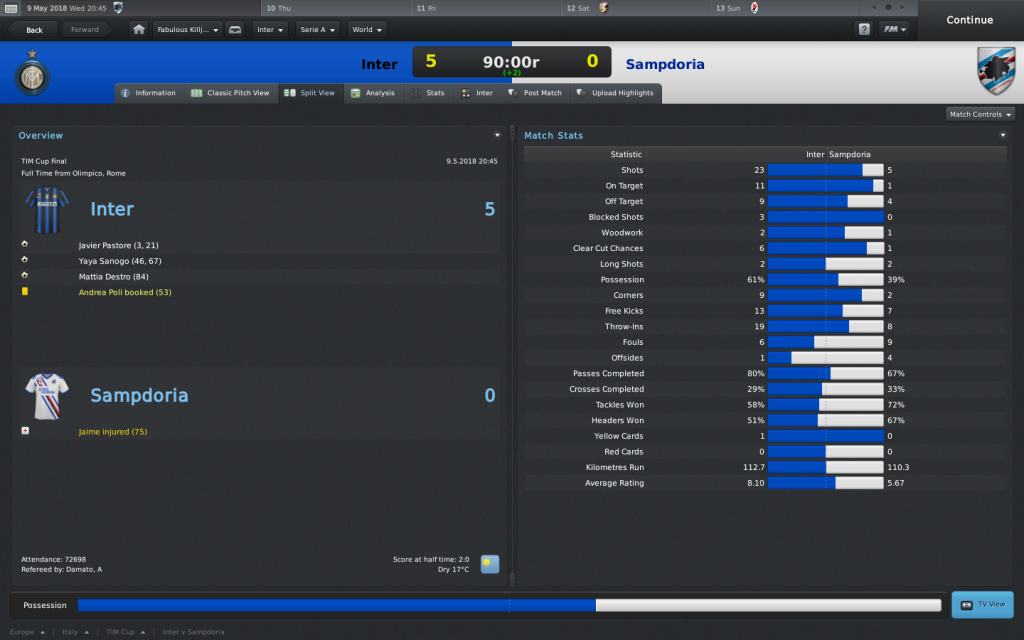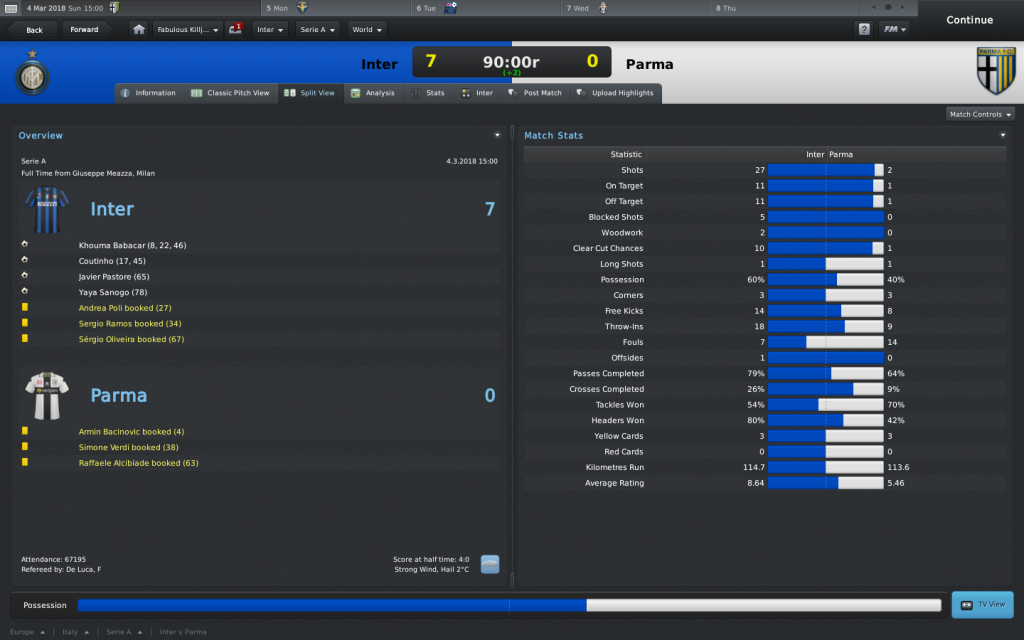 ​
Tactic Status


Teams : FC Internazionale
Tactics : Just Another 4-2-3-1 Deep
Year : 2016-2017, 2017-2018
Patch : 11.2.1
Pitch : Standard
Home & Away : Yes
Set Pieces : All mixed
Players Requirement : Everyone you consider is fair enough to play that position.

OI, Match Prep, Shouts, Team Talk : Credit goes to my assistant
(@ half-time i recently change into this, (1.) If you lead by one or two > Encourage (2.) If lead by two or more > don't drop (3.) If the teams still draw > Dissapointing - There will be no pleased at half time).


Here's the download link,....
Hope you like it,..waitin' for feedback

http://www.fm-base.co.uk/forum/downloads.php?do=file&id=4108
Here's The Original Thread
Merry Christmas Everyone !!!
I decide to test this tactics with different database. I changed the premier league into super league so I don't have to wait for champion's league knockout to face big teams.
I only want test this tactics for a season so I did not make any major changes. Only 18 changes, club filtered with at least 8150 reputation point. (patch 11.2.0) works with 11.2.1
You can check it
here
.
Tested with inter, no transfer in and with only 2 saves.
Great result
Game status (half season)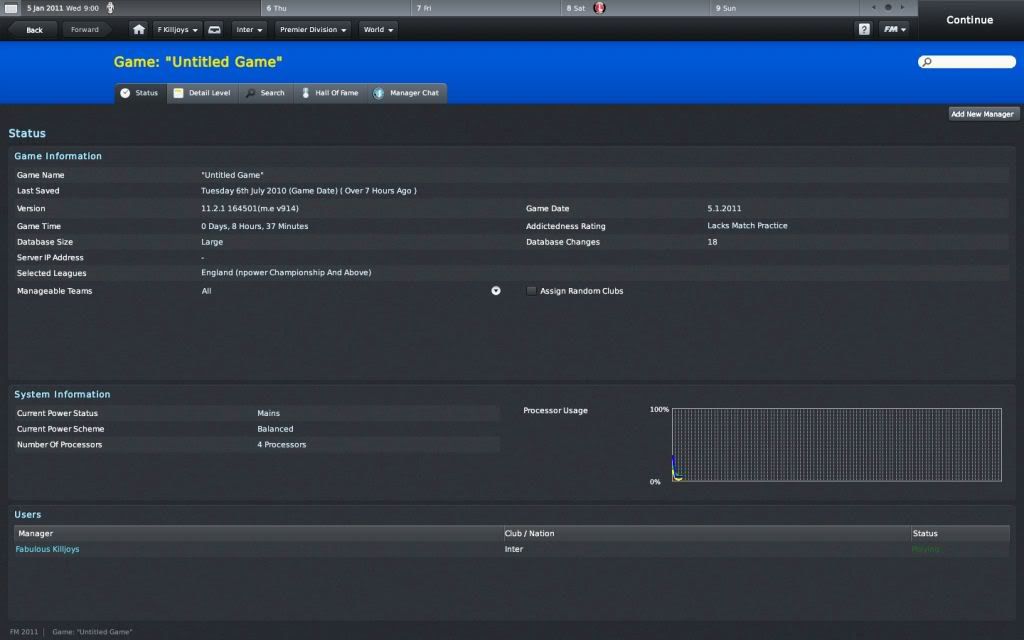 Game status 2 (full season) need a rest (H)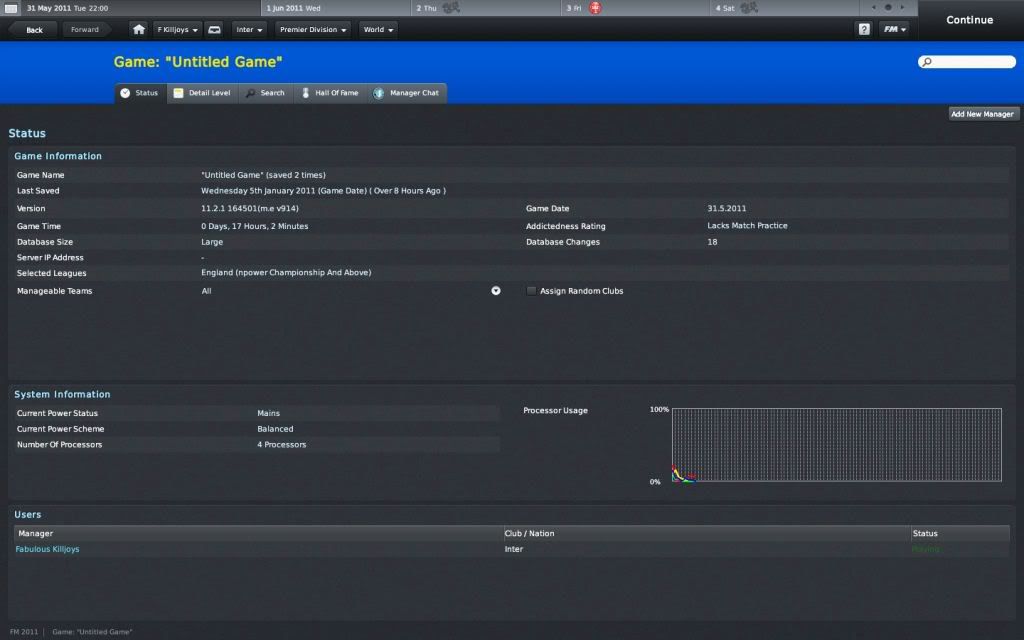 Tactics goes like this
Rigid/Attack, Short pass, discipline, press more,stick to position
push up, "narrow", tempo normal (standard pitch).
Tweaked PI's
players win the game, formation helps it.
Transfers
Fixtures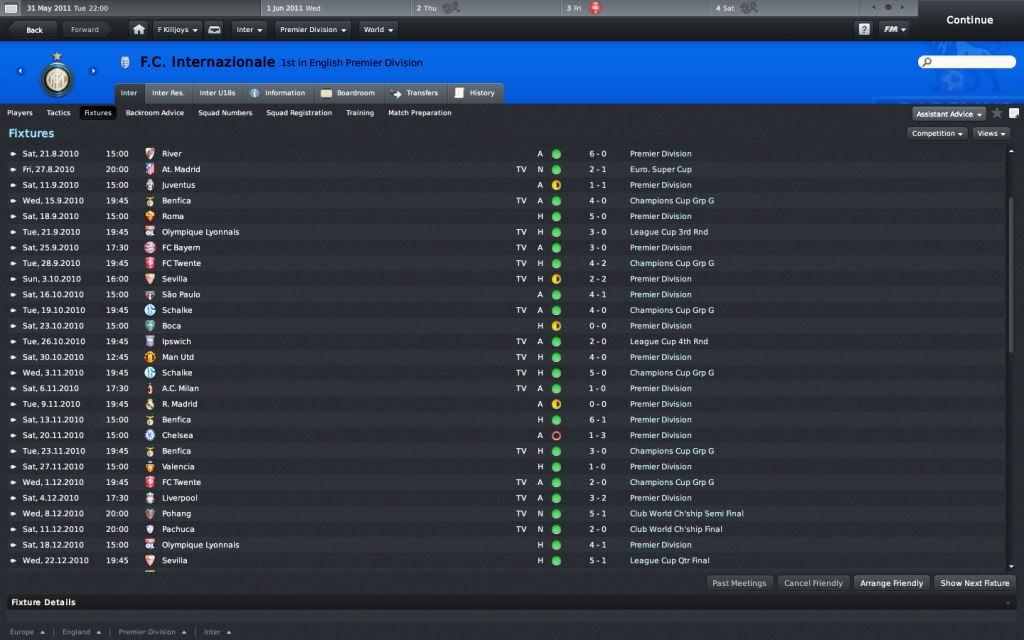 Standing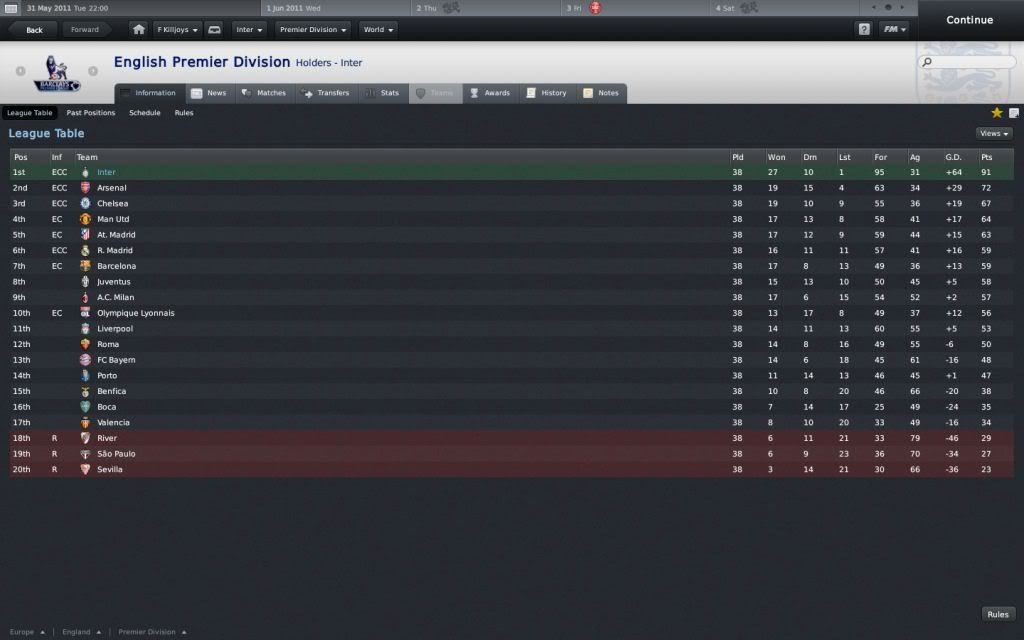 Player stats end of season summary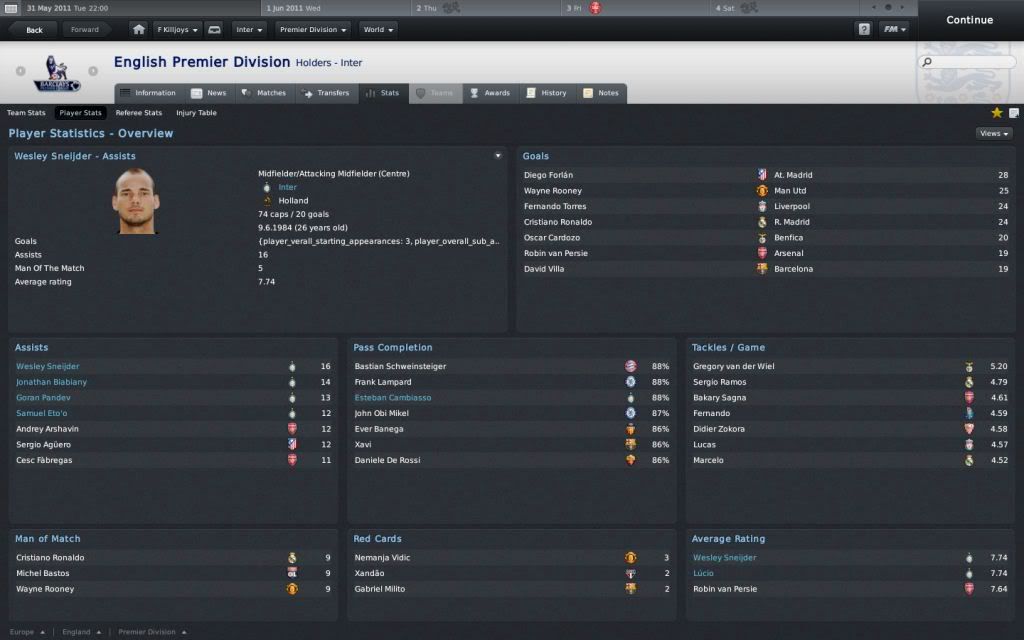 Match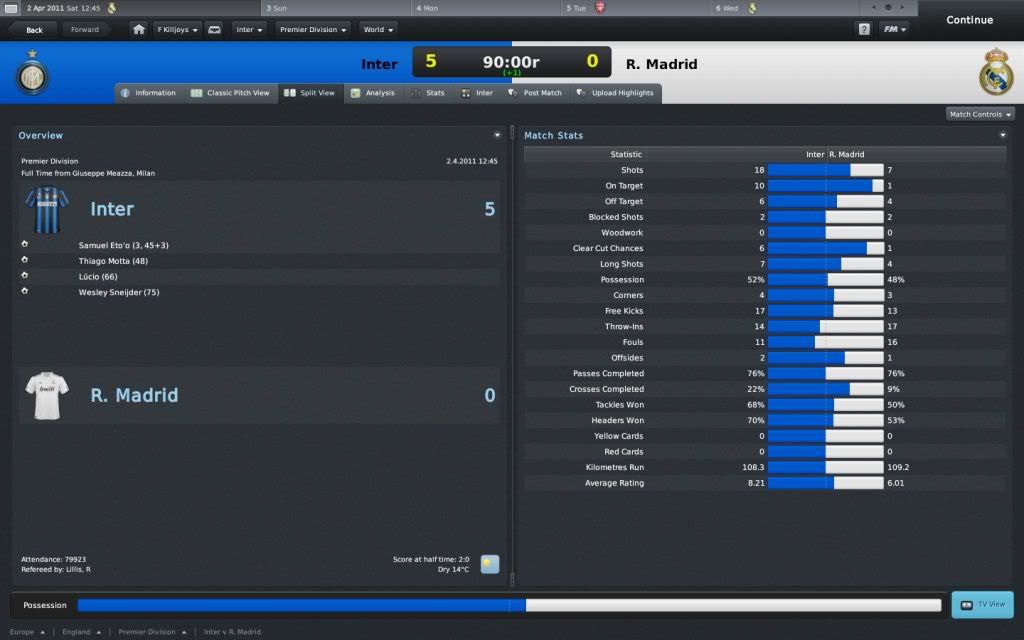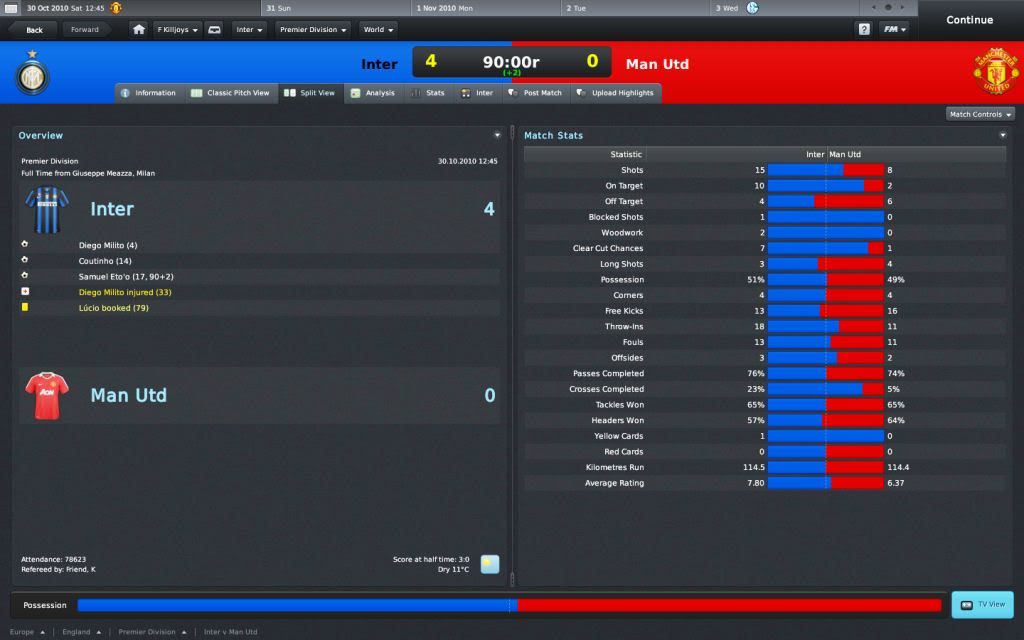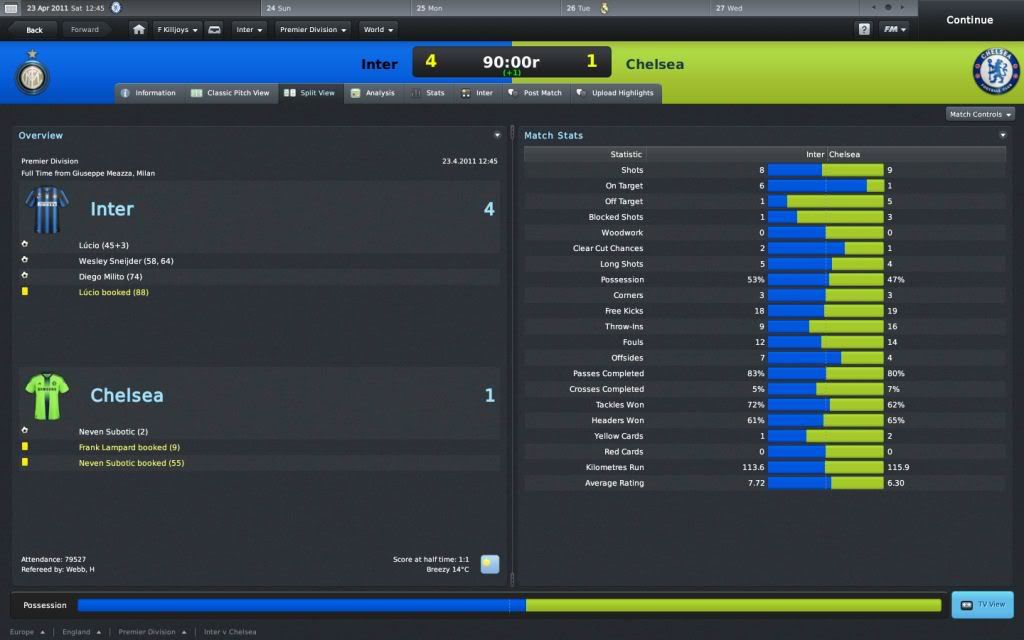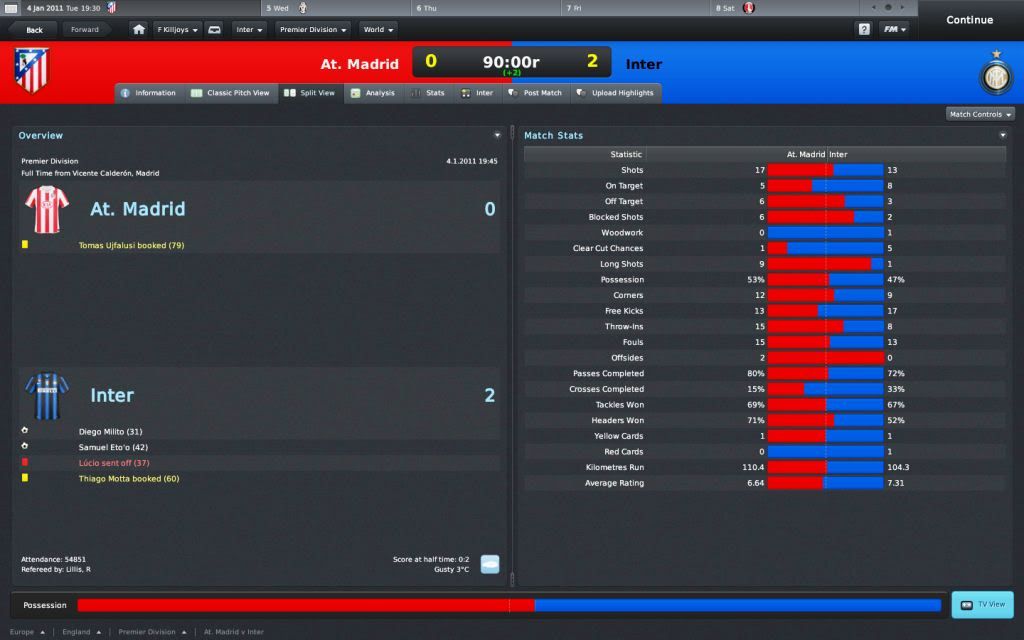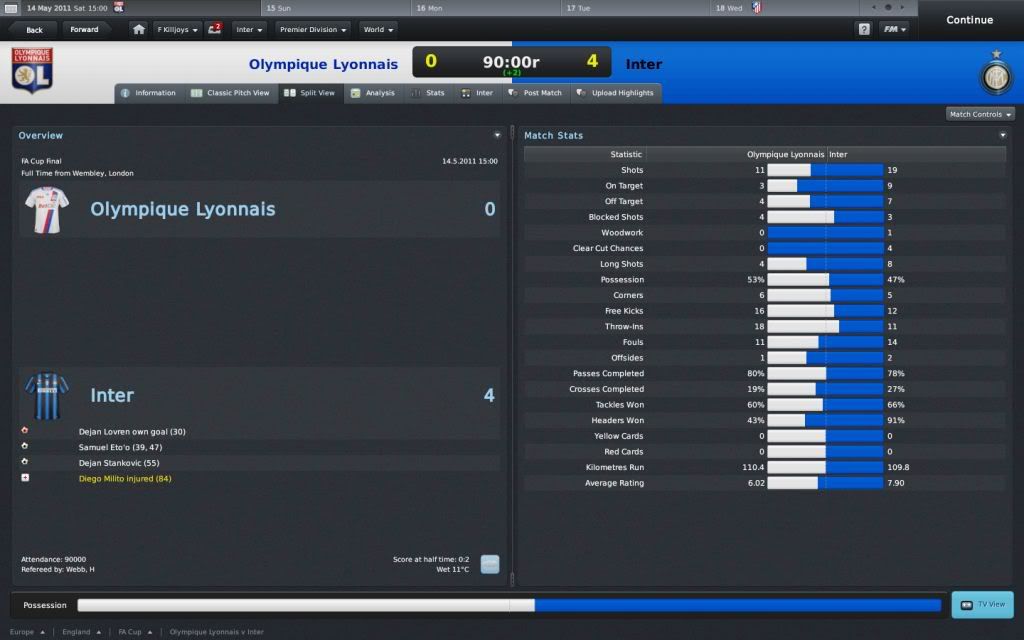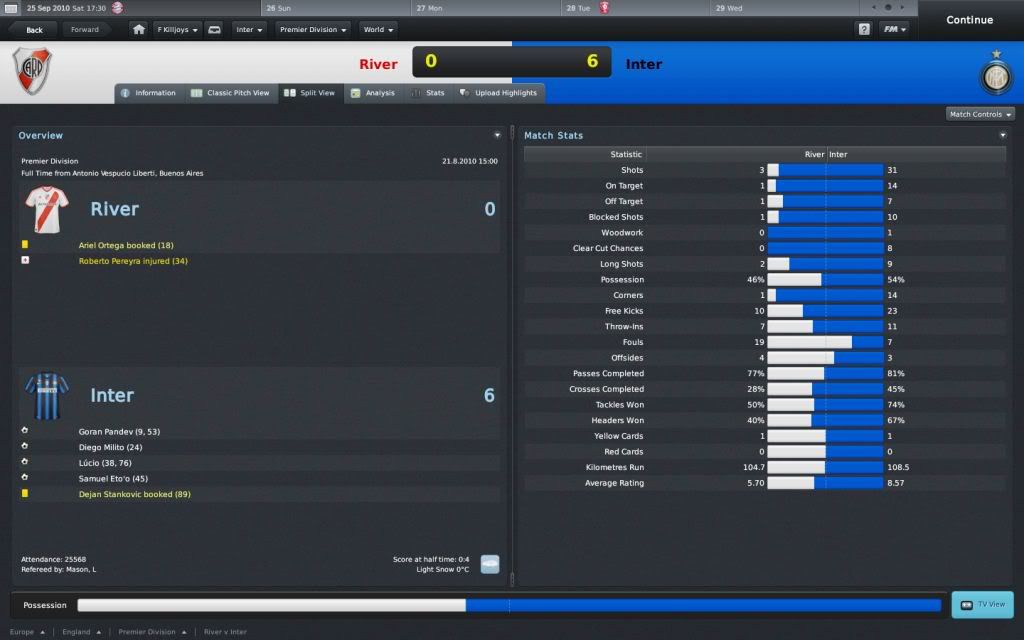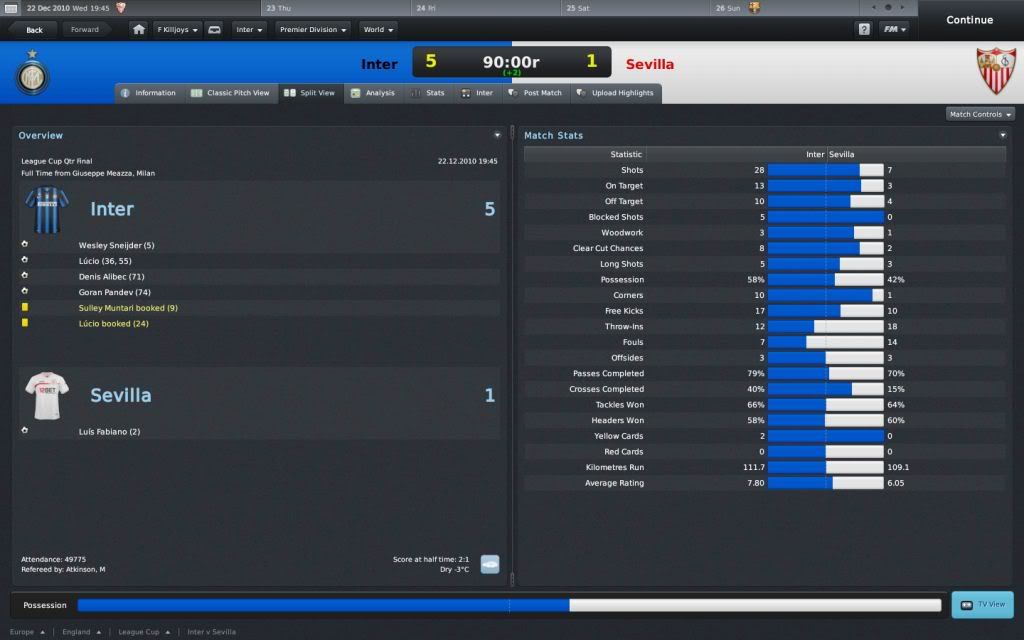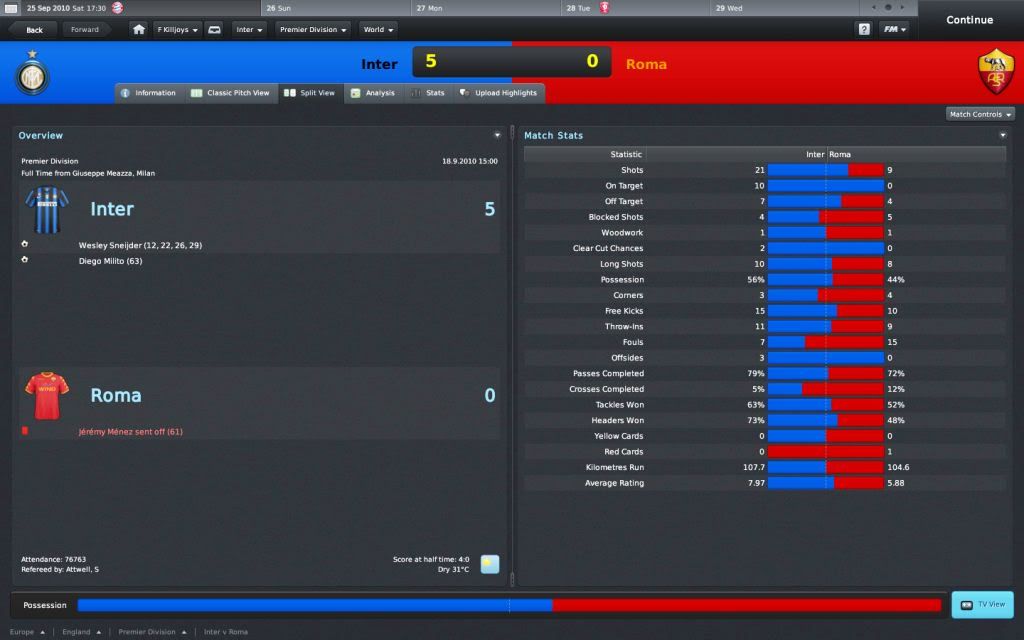 Last edited: