This will be a screenshot-style story, and will be back-dated for a fair while, so excuse the lack of early information. The story starts somewhere in the somewhat corrupt Italy.
rossoblu
as they are affectionately known by the fans are a rather unremarkable and awful team languishing in the Serie C2/B, with incredibly poor finances and facilities, the only way really is up.
Season 1:


- The team followed all expectations in the first season and promotion was a simple enough feat. Ideally would have liked a second season in this division to build the squad to my preference.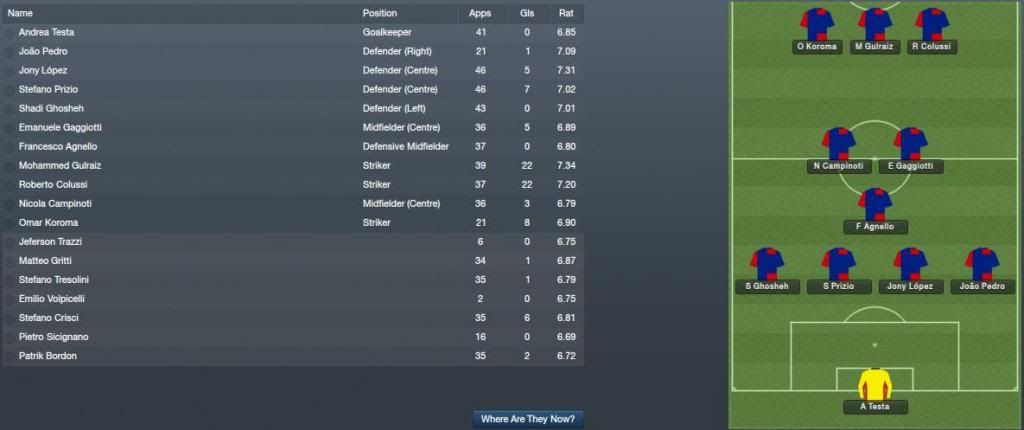 - Star performers include signings Gulraiz and Jony Lopez, in a team with otherwise very few familiar faces

- Very little to comment on with the transfers. The majority of the team was sent packing, and replacements brought in.
Seasonal Summary:

Come the end of the season, it was reasonably clear that work would be cut out managing this squad. The finances were woeful, possibly thanks to buying out the contracts of the majority of players and meant that for the next few years the club would be operating on a shoestring budget in the attempts to climb the leagues.
Season 2:


- A successful first season, avoiding the drop and only a few points off the play-off places, otherwise incredibly unremarkable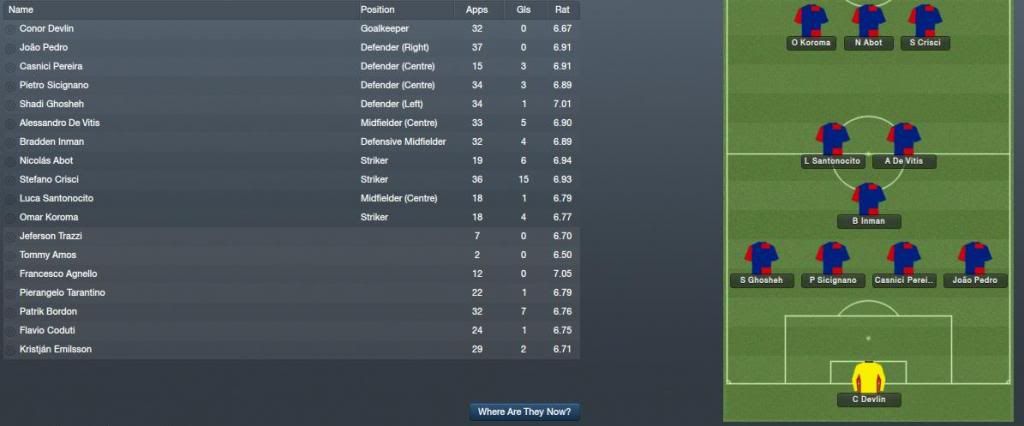 - Not particularly anyone stood out this season, obviously Crisci's goals helped us to finish where we did and avoid the drop

- Incredibly we lost our star players from last season in Gulraiz, Lopez and Colussi. The wage demands of such key players meant we had no choice but to let them go and continually operate in a viable way.
Seasonal Summary:


All went incredibly well, our financial issues deepened and effectively any offer for a player was at this point acceptable. Sadly this trend would continue for many years.
----
Note:
Apologies for the lack of information, going to bring this up to around the 10th season before it gets properly in depth.
Next Update coming up soon.
​