MANUEL PELLEGRINI SACKED!
Former Real Madrid and Villareal manager, Manuel Pellegrini has been sacked from LIGA BBVA club Málaga due to falling out and having a row with the chairman. The chairman released a statement saying "We are sorry to announce that Manuel will no longer be with us at this magnificent club due to disrespect towards me and the club."
He then later announced:
"5 managers, which include 2 Irish and 3 Spanish managers, are on my list to take over; although anything can happen."
(Latest bets on BET365)
Martin O'Neil -- 7/2
Luis Aragonóes -- 16/1
Frank O'Neil -- 8/1
Caminero -- 24/1
Pablo Alfaro -- 48/1
BREAKING NEWS!​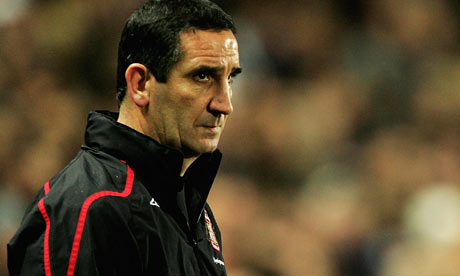 Irish manager Frank O'Neil has taken over at La Rosaleda. Frank has signed a 2 year contract worth £11,750 per week at Málaga CF. Straight after he signed the contract he promised the chairman and fans that he would get them a top half finish; the chairman has given him £10.25 million to spend on players.
Frank had his first interview today and pleased many fans in the process. One of the questions during O'Neil s' interview was " You have been appointed manager of a Spanish club and yet you can't even speak the language, is this a problem to you?"
He replied; "Football is a universal language and i'm sure i will pick this beautiful language up during my time in the country."
MoneyMaking League
New Málaga manager Frank O'Neil has arranged 3 friendly leagues. These leagues are called the "MoneyMaking League". From these leagues Málaga will receive about £3 million. Frank has claimed that this money will go to buying players and to improving facilities at the club. Is this a new money making tactic? Frank's first game was against LIGA BBVA runners up; Real Madrid. O'Neil s' side won 4-3; what a great way to start off your career at a club!
Last edited: