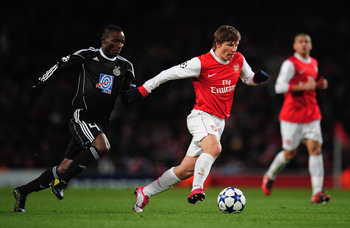 Name: Mohamed "Medo" Kamara
Club: Partizan

D.O.B: 16.11.1987

Nationality: Sierra Leonean

Position: Central midfielder

Strengths:
acceleration, pace, natural fitness, work rate, determination

Weaknesses:
jumping, heading, finishing, marking


Description: Midfielder

Personality: Resolute


Suggested Roles:

Advanced playmaker - support


Medo has pace and acceleration, good fitness, he works hard, has a nice powerful long shot and can tackle and pass. Good player, joined Partizan from HJK this summer so he won't be leaving immediately. Anyone care to scout him in the summer of 2011 for example, I think he would be more willing to leave then.

He should also be playing for the Finnish national team, it's a ****** crime his application was rejected by FIFA.
​