Member
Joined

Mar 22, 2013
Messages

1
Reaction score

0
Points

0
Tired of "circus" tactics? promising attacking and spectacular football? Ball posession, clear cut chances...
It could work if you play Barcelona...
The inspiration for the tactic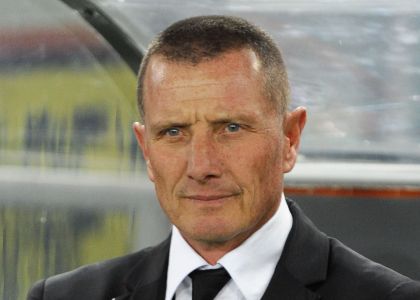 As roma was struggling as Zdenek Zeman tried to impose his attacking football. The team collapsed against cagliari conceding 4 goals and As Roma appointed Aurelio Andreazzoli.
In the last 5 matches, Roma collected 13 points.
Andreazzoli's "secret" is a solid defensive line with 3 centre backs, no offensive trap risky stuff, De rossi trying to filter attacks and Pjanic acting as a playmaker next to him. The wingers have super defensive duties and only francesco totti, the trequartista, has total freedom.
This tactic won't give you Barcelona's tiki taka, but it will give you great results with a good game and nice actions.
The idea


Football is not about having 70% ball posession, endless tiki taka and 20 shots on goal. That would be boring. Football is a fight. And winning 1-0 because of a corner kick is ok. With this tactic, your defense will be difficult to penetrate. Furthermore, you will see a nice football when attacking.
The roles.
For the roles you need no special attribute in any given position. Obviously, more good players more results, but no particular attribute is required.
Tactical detail

Defensively: Defensively everything works very well as the 3 centre backs are always helped on the flanks by the wingers. On the left, where the winger is not a DW but a plain W, the defensive midfielder is prone to cover up when we are threatened by counter attacks. The DLP covers a step outside the defense along with the Dm impeding the opponents to play between the lines. The Am gives problems to their midfield with the trequartista and the Cf runs back up until the midline. Standing off we all crowd in our midfield giving opponents no space to manouvre. Rather than risking an offside trap, our defense line goes a little bit deep.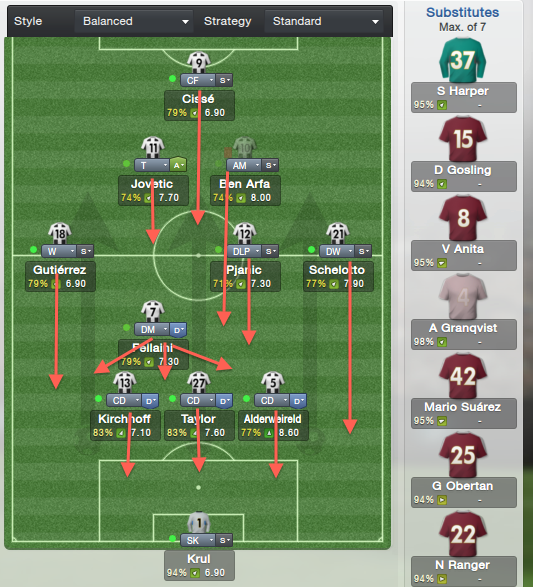 Offensively the team manouvres very well: we easily get out from our midfield thanks to the DLP and we stretch easily with wingers giving space. The trequartista and the DLP create wonderful passes and the AM and the Cf are constant threats close to their area.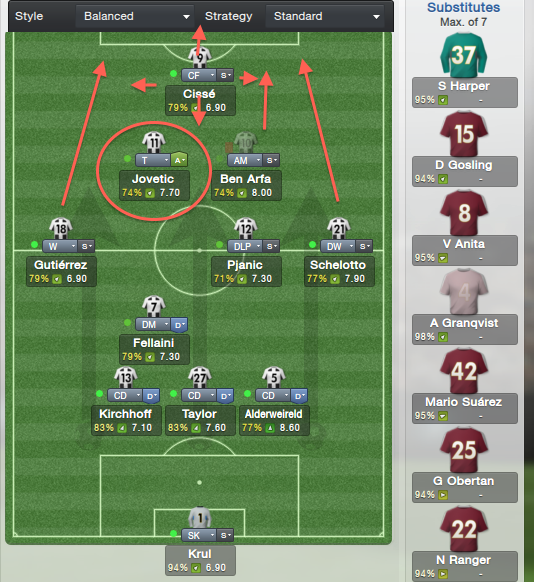 I would love some feedback!