Member
Joined

Feb 20, 2013
Messages

6
Reaction score

0
Points

1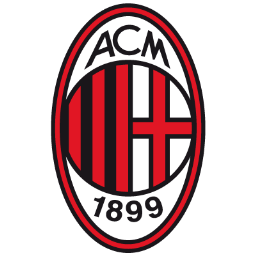 Chapter 1: New beginnings

A cool breeze sweeps through the Milanello training complex. Excitement was in the air, after the recent arrival of Mario Balotelli the future was looking up for the AC Milan faithful all they need is a solid manager. After being considered as one of the most successful team in Italy winning only 2 Scudetto's since the 2003/2004 can be seen as a huge slant in the team high expectations. But with a new string of young players coming through the future looks bright for the 18 time Serie A winners. The plan for the day was to unveil both Mario and then announce the new manager, few had a clue who it could be.

10:30 - Manager announcement

As the press began to pile into the press room my first thought was what the **** have i let myself in for. I know nothing about Italy, it's football or culture. Oh well i'm going to need to get my head down early and crack on if i am going to get anything positive from the lads. I looked up at saw him, that prat Walter Cosgrove from the sun. I knew he'd have some smart comment to make. Mr Berlusconni walked in 10 minutes late and we got underway. Nothing special happened i was only asked the same mundane questions, well except one from Cosgrove it wasn't even worth the oxygen listening to him. Oh well of to training.

12:15 - First team training

Can't believe how long they kept me talking for, all i've wanted to do was get out on the grounds and meet the new lads. As soon as i walked out from the complex i noticed a couple lads sporting rather funky hairstyles could of seen me having one or two of them in my younger days. Once i'd formally introduced myself to the team i decided to get them to do some pretty basic exercises just so i could assess who are the top performers in the squad. I can easily say no one looked to bad, except for that Mesbah kid he has one of them faces you could just punch. As i was leaving i was approached by a man claiming to be my assistant he handed me a folder with a squad report in and a list of possible transfer targets, i decided to have a butcher before i headed home in my new company car. After i'd given it a good 10 minutes of examination i decided to head home after what i thought had been a good first day.
--------------------------------

Hey guys, it wont always been this kind of in depth, i will only really do it on key matches or moments. Also if you would want me to do a kind of Bio for Phil just ask me and i will. Hope you enjoyed
​