*Thanks Lippo for the graphic*
I wouldn't necessarily say football ruined my life, but it ruined my life. I'd be mad to return to the one thing that almost had me pushed over the edge. The one thing that stopped me was my little girl, Ella, but at the same time she wasn't supposed to happen.

I can't think of many other players who had the problems injury-wise I did. I was 15 when United brought me in as a schoolboy, 16 when I tore my ACL for the first time and 17 when I returned to an under 18s developmental game just to tear ligaments in my ankle. I'd then be 18 when I would be released before Tranmere took me in, a lower division club nonetheless but they were my only option. I didn't have any hope of university or a want to work.

I took the first thing they offered, which was utter peanuts and I relied on a loan of almost £20,000 from my Dad to get me through the first year.. where we would finish rock bottom and be relegated with my contract terminated. I would pack my bags and return to Scotland. 19 years old, without any money and an accidental baby on the way from a one night stand on a heavy night of drinking.

I'd entered the tiny flat in Easterhouse, Glasgow and was ready to end it all. I was a nobody, I had nothing to my name bar the fact almost had the chance to be a good football player and 6 appearances from Tranmere Rovers.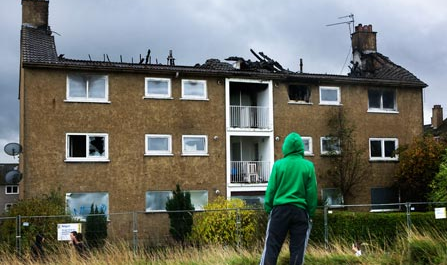 Thankfully my attempt failed, and a lot of good people helped me through the next few years of my life where I played for a local side playing in the junior leagues and making Scottish Cup appearances. From there I worked through 4 years of college and work as a Brickie and before you knew it I had normal qualifications and sufficient income. I would be 25 and off to University for Sports Coaching. I'd been pushed towards the idea of PE Teaching with my experience of the game.

University meant a severe lack of income again but the old man had just sold off his shares in his legal firm and it meant myself and my brother took in £60,000 over a year for the next 5. My brother was 17 and an aspiring athlete, he had competed for Scotland at a Youth level and had a ridiculous PB for his age and was seen as a future Team GB star so it meant he had the opportunity to focus on athletics while I had University and a daughter I could support without worrying. I was at a good point in my life after such a low.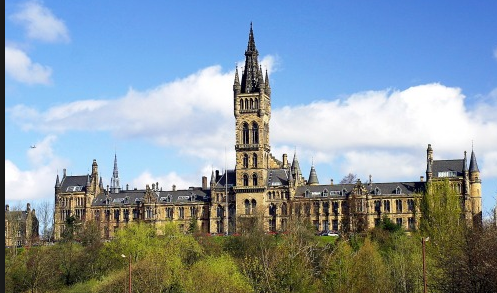 Four years later and I had my degree in Sports Coaching from the University of Glasgow. But I was now 28, I needed another year and a few more years before I would be close to being a PE Teacher and I didn't even want that anymore. I ended up taking up the manager role with my junior side for around 3 months which saw us finish second in our regional league and had a win in the Scottish Cup. The first win in almost 13 years for us in the cup too. I was put through to very nice men at Rangers who could offer me 'funding' as a community coach with the club.

It would be coaching kids from around Glasgow, keep them off the streets and keep them on the ball. It would only be £11,000 per year before tax but I had another year of the £60,000 come through and already managed to save over £100,000 so I was sitting pretty.

Now I am here.. and what a journey it has been.

I am James Scott and this is the story of a man returning to a game that broke a boy.
​