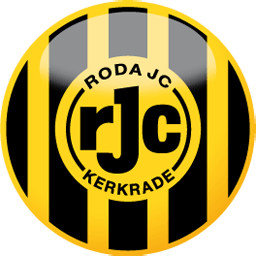 .
Hi , welcome to my longest lasting save on FM13, we start in the beginning of the 2017-18 preseason and have just had a special season but first i'll get you up to date to whats happened in the first 5 seasons(H)
I took the job as manager of Roda as i felt they had potential to do something I have always wanted to do on FM and that's to win a league abroad . Her some screenshots showing how the team was set up in the first season and who was brought into the team.
As you can see i set up very defensively in a 4-4-1-1 and had found decent results in being direct in passing while mostly on the counter.
The offer for Mitchell Donald was too good to refuse and i happily replaced him with Tchoyi which i felt was a bargain , i also brought in a new goalie which was just a stop gap for my younger keeper to improve more and be ready for the first team next season .
Signing of the season

Prince Buaben - He settled really well in Holland and for the price i paid he was exquisite.
The Eredivisie

View attachment 317987
View attachment 317988
It was a fantastic season for us , we played out of our skins and really were great especially as we were predicted 14th at the start of the season .
The Dutch Cup

View attachment 317989
YESSS! Couldn't believe i had managed to win Roda the 3rd Dutch cup in their history! Even though i am unable to see the details of the final i can still remember Mr.Roda AKA Sanharib Malki scoring a double and Buaben scoring the winning penalty.
Season Review 2012-13

It was a season to remember as we lifted the Dutch cup for the first time since 2000 , it also meant that we qualified for Europe without playing in the dreaded European play-offs legs that Holland use (H)
We had a very successful year and now with expetation on my team i have to make sure next year is just as good!
This is my first attempt at a FM story , so please be kind!
Last edited: