​
​
Arsenal manager Arsene Wenger has parted company with the club.
​
The Arsenal directors ended Wengers long reign as Arsenal boss even though results were starting to pick up
​
"I'd rather have stayed as manager but I leave on good terms with everybody. I may have left Arsenal , but Arsenal will not leave me," said Wenger
​
Arsenal owner Peter Hill Wood said: "The board decided change was necessary if we were to realistically challenge for the title next season."
​
Martin Jol and Rafael Benitez are favourites to take over from Wenger.
​
But BBC Sport understands David Moyes is not among the frontrunners to succeed the Frenchman.
​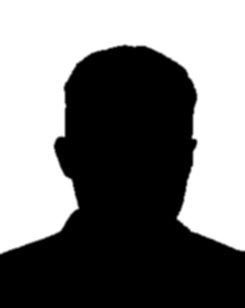 ​
The Arsenal Chairman Peter Hill Wood has stated that members of the public will be shocked with the appointment of the new Boss
​
---------- Post added at 11:36 PM ---------- Previous post was at 02:15 AM ----------
​
Former Liverpool boss Rafael Benitez has been confirmed as the new manager of English giants Arsenal. ​
The Spaniard, 50, has signed a three-year contract to take charge at the emirates stadium
​
"Arsenal welcome Rafael Benitez," the club said in a statement, adding the new manager would be introduced at a news conference on Tuesday,25 July.
​
Benitez left Liverpool 3months ago after six years in charge, and replaces Arsene Wenger who has recently been sacked .
​
He won the two La Liga titles and a Uefa Cup with Valencia before moving to Anfield and winning the Champions League the following year in 2005. He also took Liverpool to the 2007 final.
​
But Benitez faces a tough task following the flamboyant Wenger at the Emirates.
​
It is rumoured that Rafa Benitez had turned down other offers such as Villa and West Ham in the past but Arsenal was perfect for him.
​
Rafael Benitez Has Released A Statement
​
" I am absolutley delighted that i have been given the chance to replace Arsene Wenger. I love the way that Arsenal play there football and im not going to change that. I will be looking to trade and sell some players. i have submitted a shorttlist to the chairman and hopefully we can get buying and selling in the next few days.
Rafael's Shortlist
In
​
Shay Given
Rene Adler
David Luiz
Rafinha
Scott Brown
Suso
Phil Jones
Luis Fabiano
Conner Wickham
​
Out
Manuel Almunia
Sebastian Squillachi
Johan Djourou
Abou Diaby
Carlos Vela
​
---------- Post added at 12:27 AM ---------- Previous post was yesterday at 11:36 PM ----------
Anybody following? ...