My Stade Rennais team on FM are destroyers. I am in the year 2016 and have developed a fantastic champions league challenging squad through regens and youths. However, one thing that always happens and is extremely frustrating is that we concede goals to the worst opposition. Another thing, they always score directly after me! Frus-trat-ing.
Exhibit 1:
Look at the domination in that game, yet, i don't win.
Exhibit 2:
Hm, doest look as bad, but Nice are on a 3 match loosing streak AND are 13th in the league.
Finally, Exhibit 3: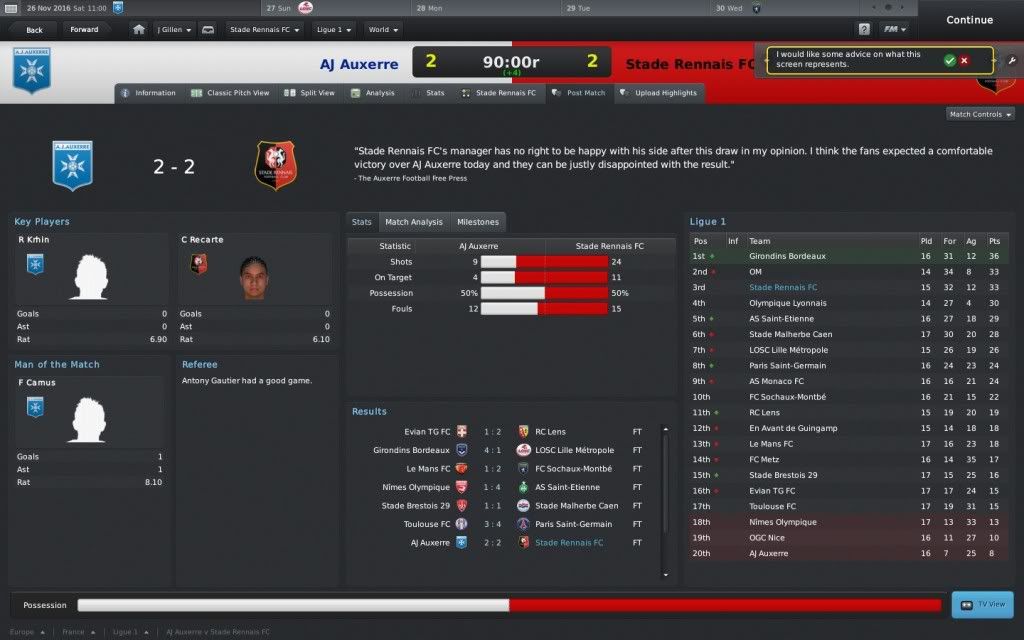 Waow, they've scored 5 goals all season before playing me.
Its not my strikers as they are Carlos Recarte (regen) 20 fin, 14 com, 16 pace, 16 long shot AND Andre 17 fin, 15 com, 16 fin, 12 long shot.
Anyone else have trouble like this?