I've never been much good at creating tactics, i'd read a few guides, and eventually use the Tactic creator, but no matter what i tried i never had much luck. Then i read a few guides, i started making a decent home tactic for a season then it buckled, and away was just woeful. I read a few more guides and thought i'd start over, pick a team at random and build a tactic around them, so i did, and ended up with QPR. Now i want this to become a bit of a project, so i'll be able to come up with my own tactics no matter what team..
Ifigured, QPR have a very attacking team, with the likes of Hoilett, Taraabt, Remy and Granero, but have a few decent defensive players aswell..so this is what i came up with at home...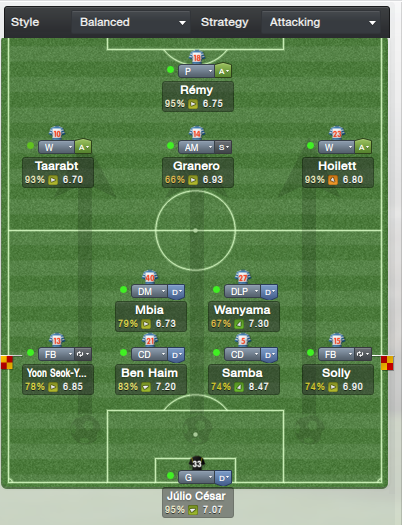 I've played3 matches in total, 2 league matches and a League cup match. I drew with Sunderland Away from home 0-0, so not a bad start, and then lost to liverpool 1-2at home and beat fleetwood 1-0 at home. So right now it's just score one and park the bus which isn't exactly what i hoped for. Anything you guys would suggest changing to help with that aspect?
At the same time i wanted to come up with a tactic for away games, i've never had a good away record with any team outside the title contenders, so this is what i came up with...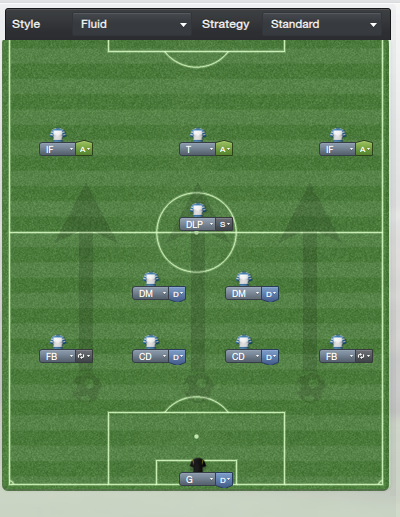 i haven't tried it yet, but do you think it will work?