Alright guys. Somehow I've fumbled around and created a very successful tactic for my Middlesbrough team. This is my first FM11 tactic I've been fully confident in sharing so don't be too harsh!

PLEASE READ.

Fomation: 4-4-2.
Mentality: Control. (Often change to counter after going 1-0 up away from home depending on opponents/how the game the game is going).
Teams recommended for: Lower to mid Prem, Higher Championship and League 1.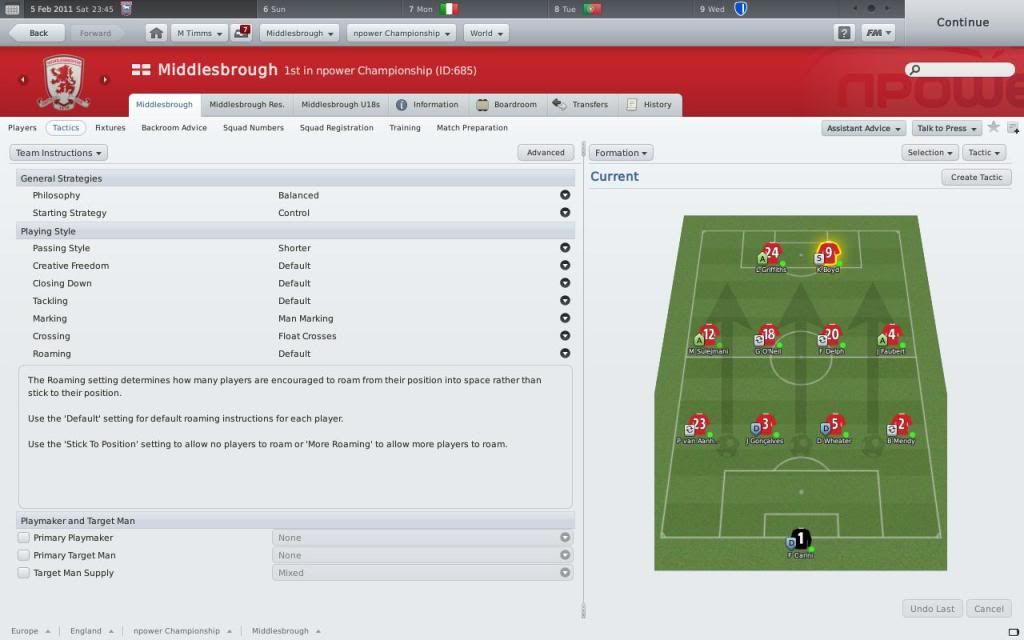 Above you can see the formation and player instructions, I would go through each individual player instruction but it would take to long and be tedious to read so when you download it you can see for yourself |).

Now, I know what you're all thinking, 4-4-2 is boring and unoriginal. That it may be, but in this case it has been very successful, as you can see here: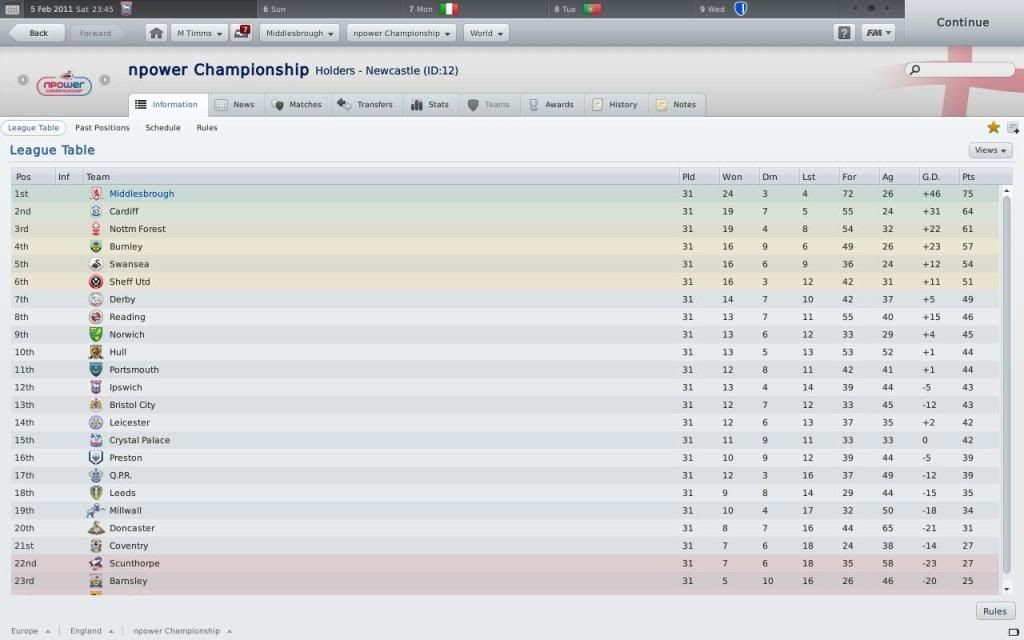 I am 11pts clear at the top after 31 games.
I've scored 17 more goals than the 2nd highest scoring team.
I have conceded the second least amount of goals.

This tactic also leads to a high number of chances being created, both from wide areas and from the central midfielders, as backed up here: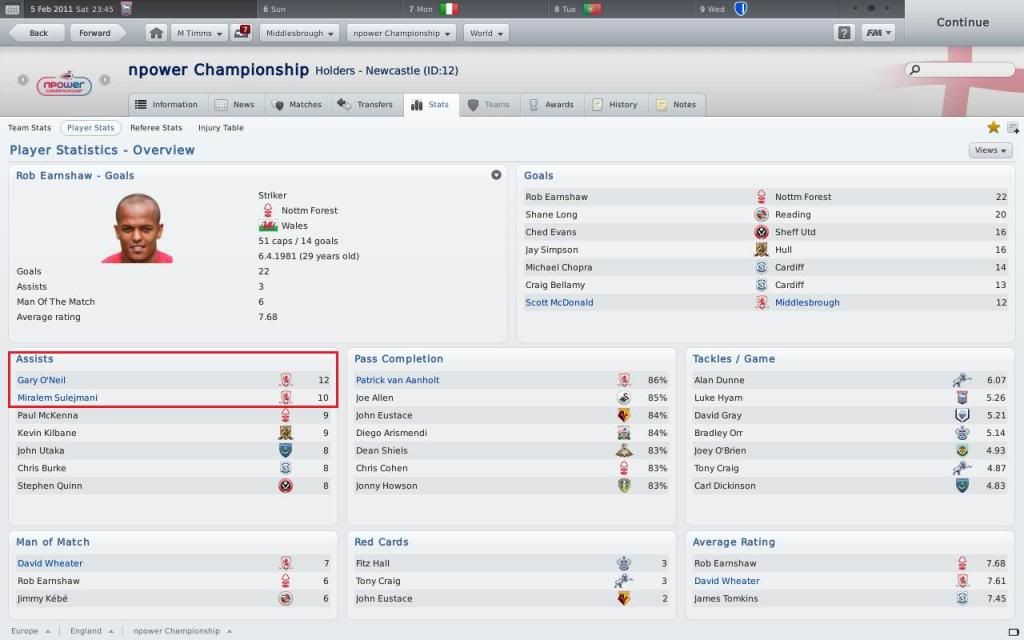 Miralem Sulejmani is my LW and Gary O'Neill is one of my CM's and they lead the assist charts together

Hope you guys can give this a go if you're looking for a new successful tactic, let me know any thoughts/suggestions and about ways in which it can be improved. All feedback is welcome, positive and negative.

Oh, and here's the download: View attachment 120984

Happy FM'ing!
Timmsy123
x