Hi, I've recently created a new Club to start off creating a custom league.
After a good hour of toiling with paint, this is what I came up with.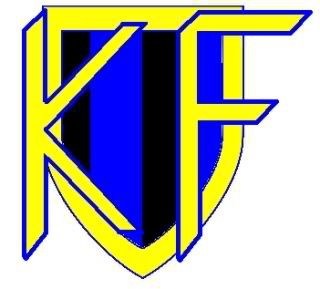 I do like what I've come up with but after a long time trying to make it look better I just couldn't seem to help its shoddy look can anyone help me make it look better, you can change the shield type and the font of the writing but I like the idea of having a shield behind the big KF, also the colours must be Yellow, Royal Blue and Black.

Team info you could include in the logo (Optional)
Team name: Keiraville Frontale.
Nickname: The Rebels.
Established: 1967
Club Motto:
potestas pro opulentia
Number of titles won: 5 (In case you want to include stars)
Mascot: A Knight.

I also need help with actually putting it in the game.
Thanks in advance.