Irvine quits Owls


Alan Irvine has today quit Sheffield Wednesday after he felt his job was insecure following reports of higher reputation managers been linked with the job since Milan Mandaric took over the League One club. Irvine failed in his bid to keep Sheffield Wednesday in the Championship after a 2-2 draw with Crystal Palace on the last game of the season.





Irvine failed in his bid to keep the Owls in the Championship



Alan Irvine had this to say on his departure;


Alan Irvine said:

I feel really upset leaving such a great club, i fell as though i let the fans down after failing to keep hem up and i feel they deserve more, i have loved my time here and i hope in the future i can return here as manager or in another role. I wish the club and the next manager all the best for the future.
...................................



Roy Keane joins Owls






Former Ipswich and Sunderland manager Roy Keane has today been appointed the new manager of League One club Sheffield Wednesday, Wednesday's former manager Alan Irvine left last week after he felt his job was unsafe with rumours about his job. Keane, 39, led Ipswich to 15th in the Championship last year.

This is what Keane had to say about taking over at SWFC


Roy Keane said:

I am delighted to be here at this massive club, they in my opinion was the wrong team to unfortunately be relegated last campaign. enjoyed wy time with Ipswich but i did all i could for them and now i will do all i can for Sheffield Wednesday, they have a great fan base and they have some great players and i cant wait to get started
Roy Keane will start work this Monday at Hillsborough and Chairman Milan Mandaric had this to say;


Milan Mandaric said:

I have only been here a few months and i enjoyed working with Alan but it was his choice to leave. I feel i can work well with Roy and both together can help take this club forward. I will back him financially so he can bring in players he feel the club needs and i wish him all the best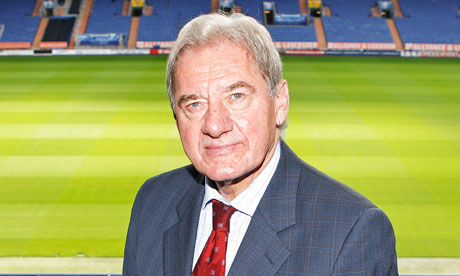 Mandaric will back Keane with money
​
Last edited: