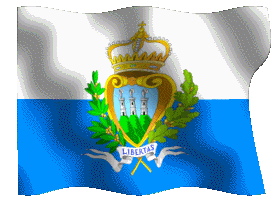 Hello and Welcome


I am a longtime FMer I have played numerous saves that mostly started with my beloved Inter Milan, although I have managed in Spain(not Barca or Real Madrid), Germany, Spain, Croatia, and England. I have never, ever managed a second division team or lower. So I thought I should give it a go and went with the completely original choice of San MarinoXD, Club and national team.
If this looks familiar that is because I had started a thread on the same save but had to get farther in the game so decided just to start another thread once I got far enough.
********************
History



San Marino started in the Seconda Categoria, which I believe is the 8th division in the 1960.
Finally after 28 agonizingly long years they finally in the 1988-89 season they appeared in the lowest level of professional football in Italia, the Lega Pro Seconda Divisione (C2) for the first time! Then 16 years laters they first played in the Lega Pro Prima Divisione (C1) during the 2005-06 season then got relegated back just one season later in 2006-07 to the C2! They once again got promoted to the C1 for only the second time last year! So the question is can they finally reach they Serie B?

*******************
Squad
So this is the player my Assistant Manager said was the best player San Marino had a look, and didn't wonder any longer why they had never been higher than the C1

View attachment 334351

I will be looking to quality youngsters from top clubs but we will see if it will be enough.



Tactics


I will be fooling around with many different types just to see what works.
​