It's a 433, with a flat midfield. I've tried to mix up and create some kind of "gegenpress vertical tiki-taka control possession" hybrid.
Tried to have the best of both wolrds
Aims to win the ball in the oposition defense and controll the ball.
The DLP acts like a DM when the team is without the ball.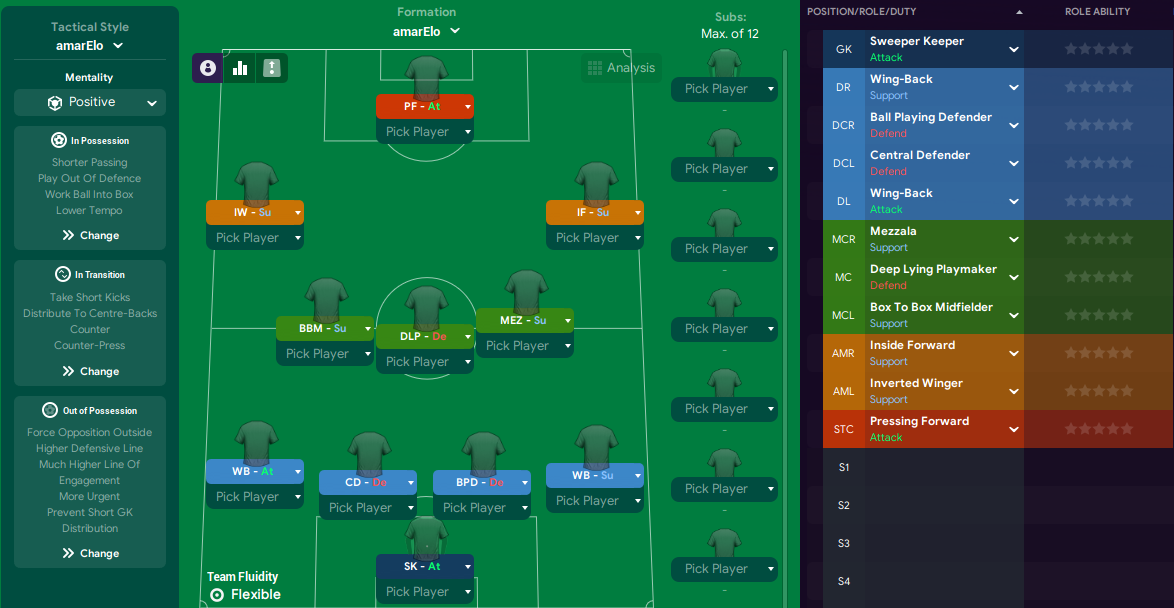 No OI's and the IF,IW,MEZ and PF all have "press more" in order to creat a split block
The tempo and width are sometimes adjusted according to the opponent.