It's a nice classic 433DM, inpired by Total Football back in the days and early Guardiola's Barcelona Tiki-Taka.
Aims to win the ball in the oposition defense and controll the ball.
Really strong in the defense and with a good striker and also a good IF the team could score a good amount of goals. I was the 3rd best attack **** like i said with better players i could be the best.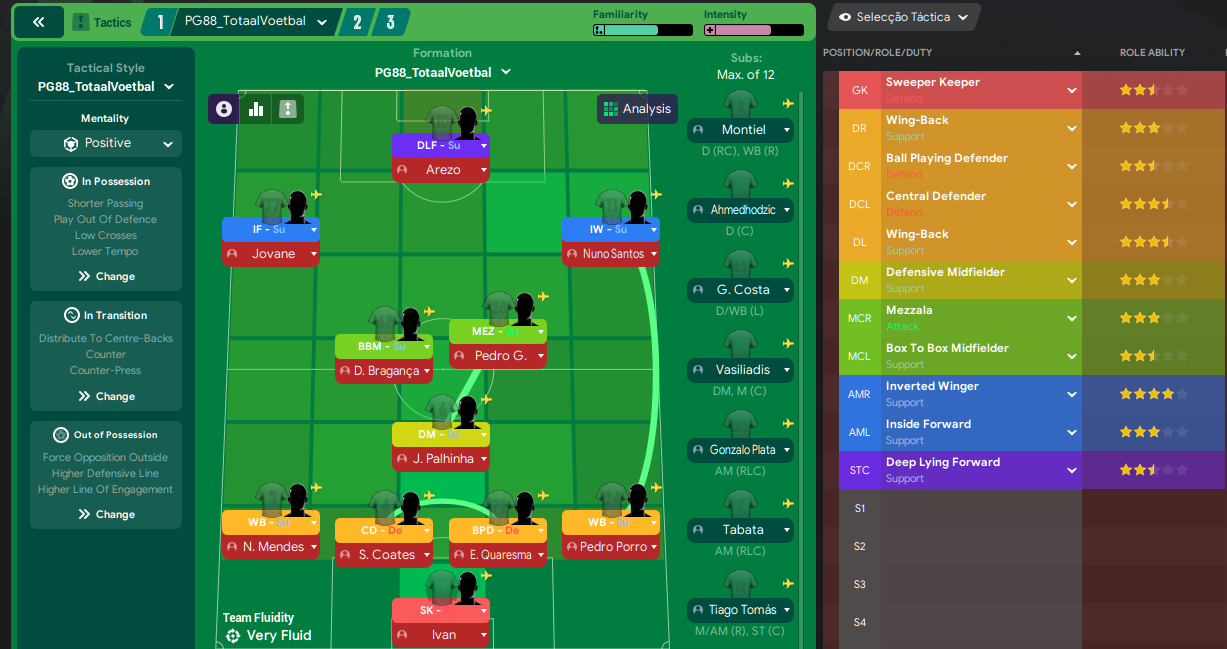 No OI's and the IF,IW,MEZ and DLF all have "press more" inorder to creat a split block.