A Road to Glory - A Breath of Belief
A James McKenzie Story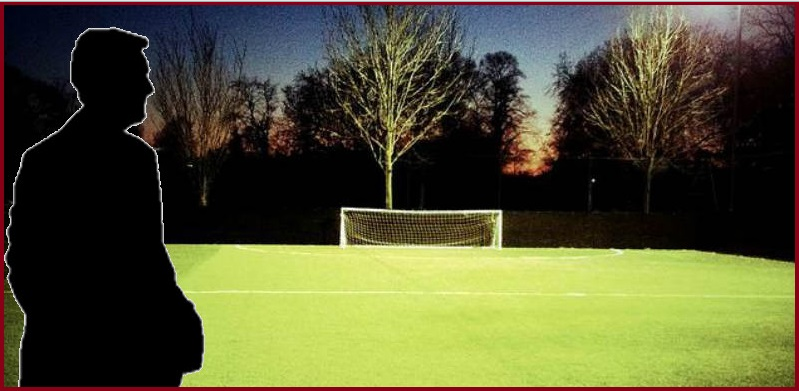 "Excellent session, James. Thanks for coming along." the Orkney FA president said as he gripped my hand for a firm shake. I'd been put on a boat up to Orkney for a week over the Easter School holidays to do sessions with the younger players, the senior county side and then an introduction to senior management course for a few who were interested enough.

It wasn't the greatest week of my life, it was too windy for my liking and any of the Easter sun effect was lost due to the wind chill. It was a paycheck at the end of the day as I was shipped back to the mainland to my SFA North office in Aberdeen. I had 2 months left on my developmental contract and I still hadn't heard back from Neil Sutherland about an extension, an extension I was so desperate for. I was excited by the way we were moving the Scottish Game on and I wanted to be part of it.

I had been with the SFA for 3 years after I was picked up by Neil Sutherland himself after he was impressed with me at a coaching course. My experience at a playing level was limited. At 19, I played in the Junior Scottish Cup Final against Buckie Thistle, and was almost picked up by Airdrie but I failed to put my priorities in place and went out on a birthday bus the day before and wasn't nearly myself on the day of my trial and was told there was no point in returning and I ended up losing my way before returning to coach a local school boys team..

Eventually things got serious and I managed to get a community coaching job part time along with my job as a postie and here I am, sat on a neat £22,500 a year, in a 2 bedroom flat paid for by the SFA and doing something I am enjoying. But I have 2 months left. And Neil Sutherland is impossible to contact, but I can drop him another email.

But maybe, just maybe, there's a different path for me to go? The end of the season is near and I am sure there has to be some club needing a manager full-time, and why couldn't that be me?
​