Mick McCarthy leaves Wolves!
Wolves have today confirmed that Mick McCarthy has left the club due to Mutual consent, with McCarthy being quoted saying "his heart wasn't in the game anymore." The club have confirmed that they will be looking for potential managers. While the club are looking they have appointed Terry O'Conner as the caretaker manager. Fans were seen rejoycing outside Molineux after the news had filtered through of the many fans were rejoicing and calling for Wolves' legend, Steve Bull, some however were sad to see McCarthy go. Fans spokesman Barry Baker was sad to see McCarthy go but said the time was right for him to move on and Wolves needed a fresh approach to its game. Baker continued to add that McCarthy had done wonders at Wolves but he could not see McCarthy take Wolves any further than he already had done. McCarthy had found a few great players on such a low value, such as Michael Kightley.

Wolves chairman Steve Morgan has indicated that Wolves have already found a new manager and are very pleased to have negotiated what seems to be a contract with the unknown manager. Many fans in recent days have speculated that local boy Sam Allardyce is the front runner for the job, but Morgan quickly dampened rumors that he was possibly to expensive for Wolves.

At some point tomorrow Wolves Chairman Steve Morgan has indicated that Wolves will annouce the new Wolves manager and the new appointment will accounce his outline for the future of the club.


​
---------- Post added at 10:24 PM ---------- Previous post was at 09:10 PM ----------
BULLY'S BACK!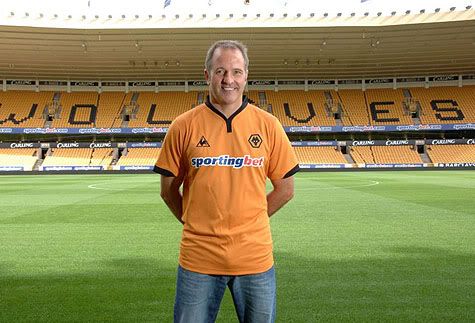 At around 12am today Wolves Chairman Steve Morgan announced that Wolves Legend Steve Bull would be taking the vacant managerial role at Wolves. All Wolves fans have a great respect from the legened that is 'Bully'. Bully made his debut for Wolves was against Wrexham on 22 November 1986. He made 464 league appearances for the club, 561 appearances in total, scoring 306 goals for Wolves. On leaving Wolves, he went on to play 12 games for Hereford United where he rejoined his old manager Graham Turner.

Bull continued to perform well in the second tier of the English league, and stayed loyal to his Midlands roots despite interest from the likes of Aston Villa, Coventry City, Real Madrid, Barcelona, Ajax, Manchester United, Liverpool, Rangers, Lazio, Boca Juniors, Newcastle United and even the Italian giants Juventus and Genoa who reportedly had a £3.5m bid turned down prior to the 1990 world cup.

Steve Bull was capped 13 times for the England team, and scored 4 goals in the build up to Italia 90. He went on to score 2 more goals in a friendly against Czechoslovakia in 1989-90, one of which was voted in as number 37 of England's 50 Greatest Goals. His final England goal was against Tunisia, which earned him a place in Bobby Robson's World Cup Squad.

Steve Bull's news conference is to follow.
​
---------- Post added at 10:42 PM ---------- Previous post was at 10:24 PM ----------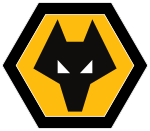 WOLVES SIGN WONDERKID.
Wolves have today completed the signing of Ipswich wonderkid Connor Wickham, the 17year old, who has already represented England U-21s looks an exciting prospect for the future. Wolves who paid £5.5m for him fought off fierce competition from Manchester United, Chelsea and Aston Villa, it is thought that Wickham chose Wolves over them as they could promise him first team football, as the other clubs only saw him as 'one for the future'. Bull said in his press conference that his is extreamly excited by Wickham and can't wait to see him in a Wolves shirt. It is also thought that Bull is interested in Celtic's young Centre Midfielder Ki Sung-Yueng.

Wolves will now go on their travels to Carlisle, Cambridge, Charlton, Ipswich and Celtic, all away from Molineux.
​
---------- Post added at 11:06 PM ---------- Previous post was at 10:42 PM ----------
WOLVES SEASON PREDICTION.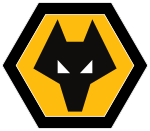 Carlisle 0 - 4 Wolves

Cambridge 0 - 4 Wolves

Charlton 1 - 2 Wolves

Ipswich 0 - 1 Wolves

Celtic 2 - 1 Wolves

Steve Bull will be please with the teams results, after having to re-adjust and get used to a new manager, Bull's first game in charge of Wolves was a long away trip to Carlisle, The game started well with wolves grabbing a goal through Dave Jones, the then added another through Mick McCarthy's last signing Leigh Griffiths, Wonderkid Connor Wickham also grabbed a goal on his début, with fan's favourite Jody Craddock also getting a late goal.

Wolves had another away trip, going away to Cambridge United, with another good performance from the squad, with Wickham grabbing another goal, with only his second outing for his new club. A product of Wolves Academy, Zeli Ismail getting on the scoresheet with a impressive solo run and finish. Sylvan Ebanks-Blake then finished a superbly worked move with a curling shot from the edge of the area. Wolves loanee Mujangi Bia then finished off the rout with a lovely chip of the advancing Cambridge goalkeeper.

Another Away trip for wolves saw them travelling to Chris Powell's Charlton, with the
League One side giving the Premier league team a shock, with Bradley Wright-Phillips getting a goal for Charlton within 5 minutes, Steven Fletcher's Brace saved Wolves fans blushes with two powerful headers both coming in the second half.

Connor Wickham then visited his old team, only 3 weeks after leaving Ipswich, The game was a particularly boring game, although both teams putting everything in, there was no luck in front of goal for either team. Kevin Doyle finally broke the deadlock with 7 minutes to go.

Wolves then faced their toughest game of pre-season, going to Celtic away. Wolves put up a very good fight going in front in the 8th minute through Sylvan Ebanks-Blake. Georgio Samaras then grabbed a brace for the Scottish side, to give them a 2-1 win over Wolves.

Overall, Steve Bull will be very please with his squad, with the signing of Connor Wickham looking particularly good. Mick McCarthy's final signing as Wolves boss, Leigh Griffiths also looking a great prospect for the future. Bull has also allowed Carl Ikeme and David Edwards leave on loan, going to Doncaster and Preston respectively.
NOTE: I am using LFCMarshall's January 2011 update V3, my own tactics and no cheats.
​
---------- Post added at 11:16 PM ---------- Previous post was at 11:06 PM ----------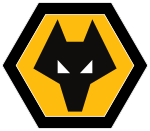 WOLVES NEW KIT DEAL.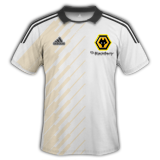 Wolverhampton Wanderers Chairman Steve Morgan today confirmed that they have agreed a shirt sponsorship deal rumoured to be worth a 6 figure sum with major phone firm Blackberry™. They have also agreed a deal with major shirt supplier Adidas. Adidas have designed 3 kits for wolves, a Home, Away and a third kit. It is thought that around 13,000 wolves fans have took advantage of the 10% off with their seqason ticket and pre-ordered the kit. It is thought that the Home kit will sell the most, but many fans said that they like the third kit! Wolves will be wearing the kit for the very first game when they play Fulham on Saturday.
​
Last edited: