I know a lot of you aren't Derby fans, but this is quite an interesting one, Derby manager Nigel Clough has slated his players on a number off occasions, including most recently against Portsmouth. Previously after the Nottingham Forest match which ended 5-2 Clough said 'Until he learns the basics off football, he can go back to Poland, or where ever'.
'We're looking for a player that in the 89th minute doesn't give the ball away 20 yards from your own goal, which leads to us conceding a goal today'
'He's a very in-experienced, not very bright player. He can go back Wigan or where ever he came from until he learns football, I'm not really bothered'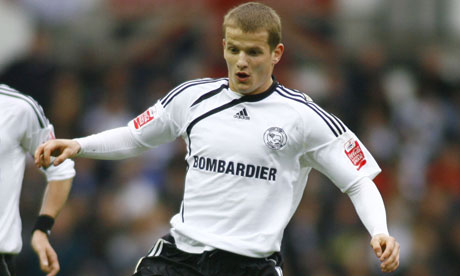 Just take a listen to this and let me know what you think, should managers be able to come down on their players like this, surely it cant make things any better for the lad, he's young and in-experienced.
Oh, and please. No sarcastic Forest fans
Recent Comments on Cwyka
Last edited: