To coincide with the release of FM2011, i have repacked and updated the Metallic Logo Megapack.
To cut a long story short, I've been making these for around 3 years now and, together with all the guys who have contributed to the project, it had grown to be arguably the largest pack of it's type availabe - we dont stop at the major leagues, or even the playable leages, we just keep going down the tables to try to get as many club and competition logos as possible.
The pack now has 20,000+ Club logos, 850+ Competition logos, all Nations, Continents and Flags and will be updated on a regular basis to keep it as up to date as possible.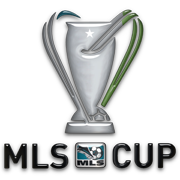 Download Links
The Main pack is available in 2 ways either via Torrent or via a 3 part split file direct from Megaupload for which you need ALL 3 parts
Torrent Download
Megaupload Pt1
Megaupload Pt2
Megaupload Pt3
Additional Downloads
FM2011 Metallic Flags
Credit to Kremmen and Sortitoutsi
​
If you have just copy/pasted your previous Megapack over to FM2011 i have re-done all the flags - link is under Additional Downloads.
Installation
The logos are packaged as a grapics folder which you simply extract to your Documents\Sports Interactive\Football Manager 2011 folder - the folder structure will not overwrite any other files that you have except the Metallic Logos themselves.
The Megaupload Split file was compiled with 7Zip which you can download
Here
- once you have all 3 parts just double click on or start the extraction process with Pt1 and the pack with re-assemble as a whole.
The Torrent is obviously one big file and installs exactly the same way
Well thats it for now - If you have any questions or comments, just post them up and I'll do my best to help you out.​
Last edited: