Francis Blackwood: Irish Luck

To add to the immersion say the next bit in a Irish accent.


As a boy I liked football. As a teenager I loved footall. As a man I adored football. They say the Irish are good at only rugby, potatoes and alcohol. And I'd agree with them but talent grows in the unlikliness of places.

My name is Francis Samuel Blackwood. Irish born. Irish bred. I was born in a hamlet north of Cork in 1978. There I took my first steps, said my first words and kicked my first ball. By the age of 11, Munster (a big Irish rugby side) brought me into their accademy after seeing me play rugby for my local team. I had all the qualities of a good defensive rugby player. Tall, strong and fast, and it wasn't long before I was the best fly-half in the accademy. I could kick a ball from miles off and it would still go in between the posts. I was great.

Unfortunately all good things come to a end and I was cruelly a victim of jealousy. There were two boys in my team, who had seen the way I could kick a ball and they saw the way the coaches looked at me. In 1993 I was seriously beaten up outside my house. It was bad. It wasn't long before I got the news I had been dreading. "You will never play rugby competitively again."

I was devastated and mortified, the game which I loved had cruelly betrayed me. Rugby had turned on me. The boys were caught, expelled from Munster, fined and made to do community work, it was satisfying but I still thought justice had not been served.


It was 1994 and I was 16 years old. Without a hobby and I was scarred for life... literally, I went for job interviews but no-one would take me on due to facial scarring caused by the beat-up. In my free time I would take a ball down to the park and I would kick it in between the two rugby posts, just because I couldn't play rugby competitively that didn't mean I couldn't play it what so ever.

I gained more power in my legs and feet due to my constant kicking practice at the park and one day I was approached by a scruffy dressed man with a bobble hat. He had been watching me kick the ball and he was impressed. I knew immediatly what he was going to ask me.

"Sorry my friend, before you ask I can't play rugby, I've had a injury which has stopped me from playing it competitively a-"

"Wait let me stop you there I'm not here for rugby"

"Well then what? Have you came to look at the Phantom Of The Opera?"

"No mate, nothing like that I am a football scout, my name is Harry O'Donnell. I'm from Shamrock Rovers, heard of them?"

"Aye, I have but you haven't even seen me play football and I doubt I'd be able to play football if I can't play rugby"

"Firstly you're fithteen and you have a better foot on you than most of Shamrock's first team, you have potential and I am here to scout for 'potential' and as for your other statement, come with me to have a medical I'm sure you'll be alright."

And thus my career in football begun.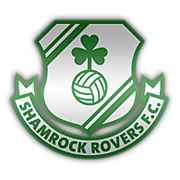 I just want to say, thanks for the quick support on my Christopher Lee story, but I ended up playing in advance and I was going to post a new update but I accidently quit the game without saving and lost all my progress and that really killed my enthusiasm and will to update the story, so after a short break I am back with another story, I will am using
LFCMarshall's FM15 Transfer Update
, which basically has all the most recent transfers and staf movements on there; including league positions from the 2014/15 season. I definitely recommend it. Also this may be slightly similar to CantGetEnoughOfJelavic's story but I can assure you it wil be different.

​
Last edited: