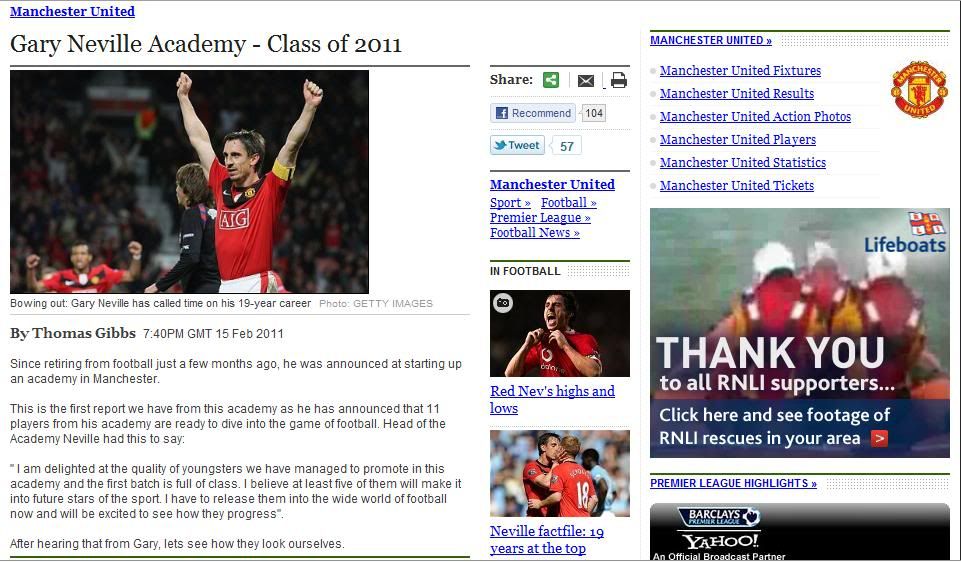 Mac.
View attachment 135394
The first of Neville's graduates is Scottish 15 year old Chase Status, Chase's main position is as an attacking midfielder and he is already popular with sides such as Bolton and Fulham.

Dan
View attachment 135395

The second product of the academy is englishman Daniel Oakes, but he likes to be known as Danieldinho, god knows why. Danieldinho operates as a striker but can also be played in the Attacking midfield position. The 16 year old is already being followed by Aston Villa and Newcastle.

Billy
View attachment 135396

The next former academy member is the first South American. Dinho Marcos is his name and he operates mainly as a striker but can also play as a right footed left winger. The Brazilian is 6 foot 2 so will likely be a threat in the air and Santos and Flamengo are among the many to be after his signature.

Dunc
View attachment 135397

The next academy graduate comes all the way from Newcastle and is simply known as 'The Tank' to many. Duncan Greentank can play solely as a striker and Villa and favourite club Newcastle are after his signature.

Neall
View attachment 135398

Neall Johnston is the next graduate and is simply known as Johno. Johno can operate as either a striker or a right winger and Aston Villa and Nottingham Forest are among the many battling for his signature.

Jake
View attachment 135399

The next graduate is the second Brazilian to come out of the Manchester based academy. Milberto Silva is mainly a left winger but can also play as a striker. All teams battling for his signature are from his homeland of Brazil including Cruzeiro and home club Sao Paulo.

Raikan
View attachment 135400

Neil Hart is the next graduate and is the only goalkeeper to come out of the academy. Hart is South African and it was unusual that he would come all this way rather than stay in his homeland. Hart currently does not have any clubs tailing after him.

Foss
View attachment 135401

The next graduate from Gary Neville's academy is Romanian 15 year old Nicolae Enescu. Enescu plays solely as a striker and no clubs are currently after him.

Alfie
View attachment 135402

Pablo Hernandez is the ninth academy graduate. The Argentine plays as either an Attacking midfielder or a central midfielder and is one of the brightest prospect of a brilliant class. Osasuna are carrying major interest in him aswell as minor interest from Independiente, River Plate and Udinese.

CtPauley
View attachment 135403

The penultimate graduate is simply known as Pauley. Charles Thirtle can play primarily as a right winger but also as a central midfielder. There is minor interest from Wigan and Mallorca among others.

Tirath
View attachment 135404

Last but not least is Tirath Eboue. The 16 year old can either play as a right back or a central midfielder. There is minor interest from Crawley, Newcastle, Leeds and St Johnstone, to sign the only defender from the academy.
How will these players fare in the future of the football world? Follow this to find out!
​
Last edited: