So I finally achieved my first undefeated season in my 7th season of football manager. I have won the sextuple twice in the past 2 seasons. And now for the first time, zero losses in a season. I smashed La Liga record for points with 106. Averaged over 4.0 goals scored per game while giving up only .4 goals allowed per game.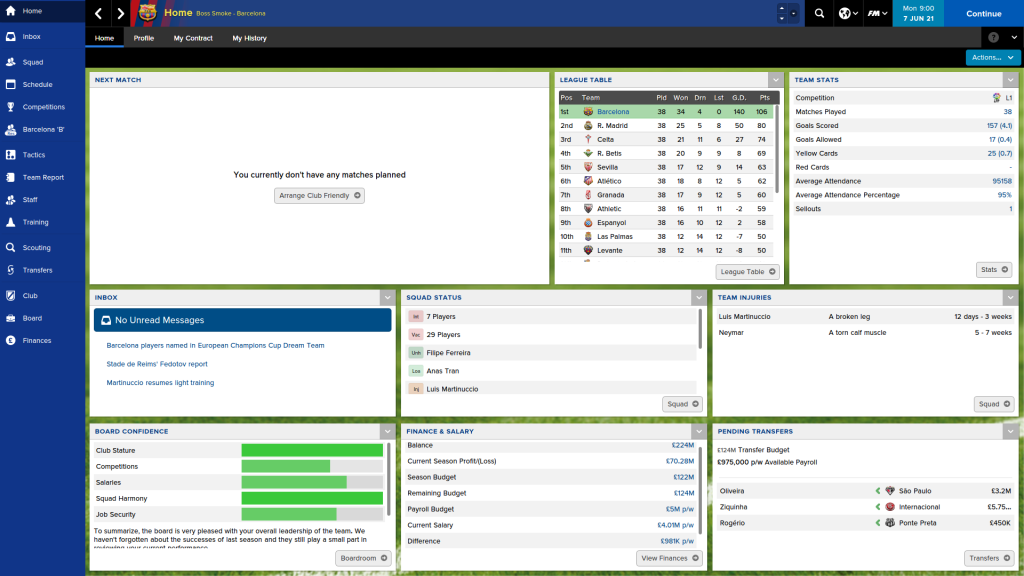 Previous to being recruited by Spanish Giants Barcelona, I had coached Wolfsburg to two consecutive Bundesliga titles. Barcelona had fired their coach while being in 6th position in La Liga. Despite not adding any new talent to the squad, I coached them up to finish 2nd in the league that year. I am now the most decorated currently active manager in the world with 24 1st place trophies, 6 league titles, and 4 champions cup titles combined between Wolfsburg and Barcelona tenures.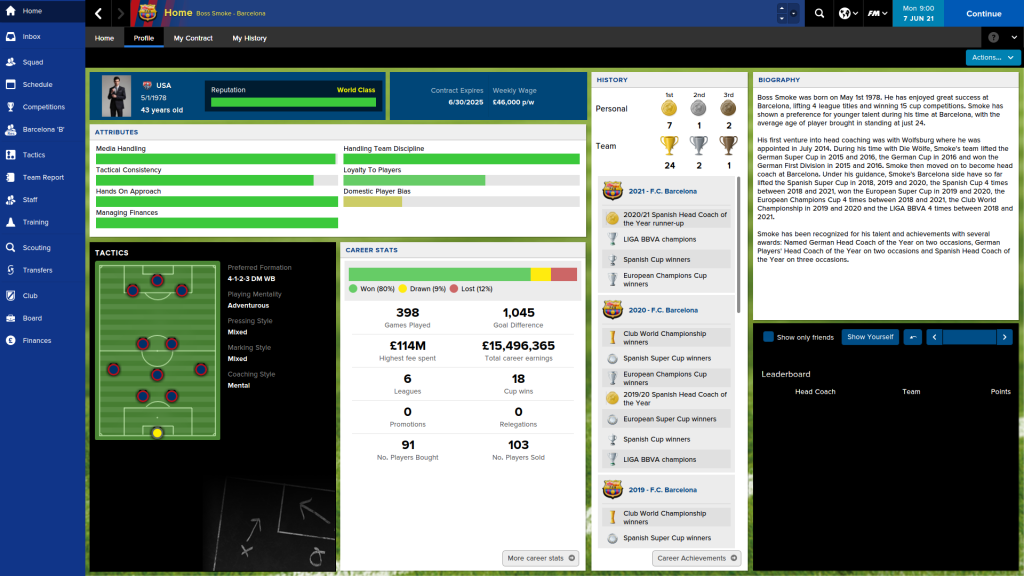 So after achieving pretty much every honor possible in the game after a full 7 seasons career. I've got to conclude, FM is probably too easy? I could do a new save, but I'm pretty sure I could take any team with decent finances to the top. And I'm just not interested in managing small sides who have no ambitions for the champion's cup.
BTW This year's champion cup win felt almost lucky. Why? Because we were 1 goal down to Inter. Our starting Right Wingback commited a RED FLAG penalty! Then being a man down, we not only equalized, but the backup Right Wingback scored the Gamewinner in the 95th minute!!
For serious - check it out. I thought there was no way my side was going to pull it out, but we did!