Follow me on twitch - HERE

SUBLIMITY 17 DOWNLOAD
Stabilizer Download
Counter Download
Can also be downloaded at https://go.twitch.tv/weartibuswww.twitch.tv/weartibus - Several versions of the tactic is gone - best one in my opinion is The take one version of Sublimity - have fun




Sublimity 17 Versions

Sublimity Counter Attack -

Recommended




Sublimity Original




Sublimity V2


Sublimity - The Stabilizer -

Recommended




Sublimity - Almost Perfect II

















Sublimity Original 4-3-3 Narrow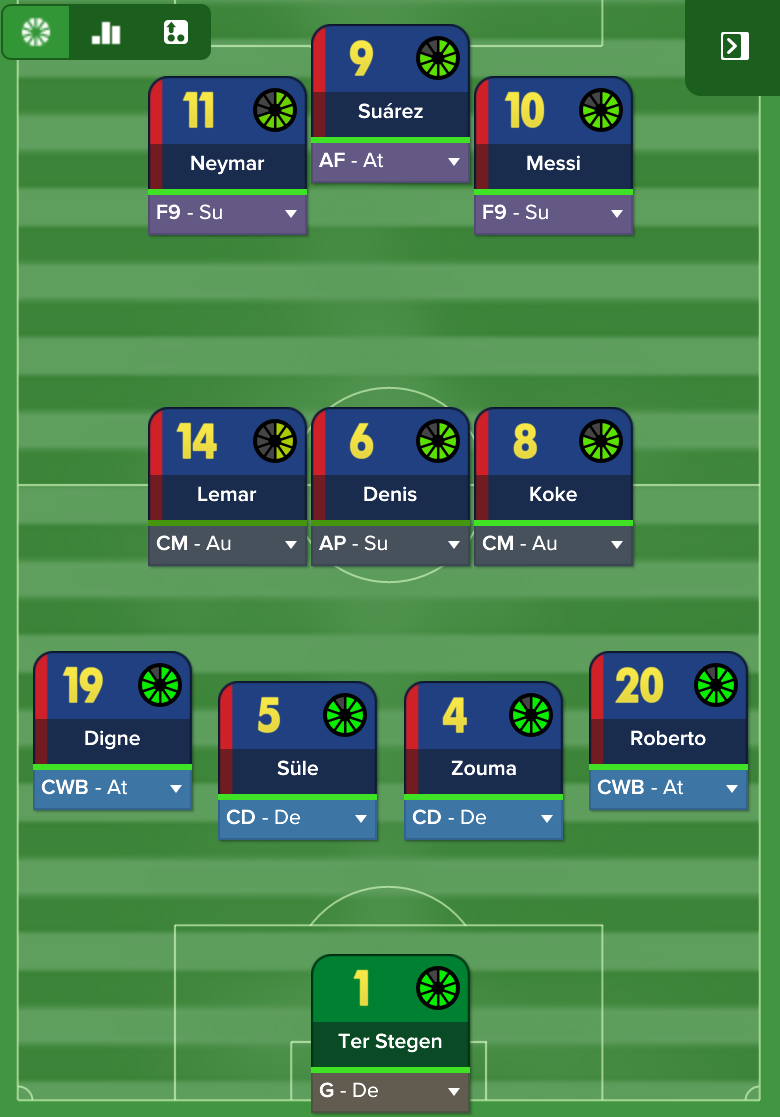 So since the fm17 beta came out I have been trying out my beloved Sublimity live on twitch and now its time to release it for you guys!!! - I call it Sublimity 17

Obviously their isn't alot of changes - however their is a slight change and you'll have to discover that one for yourself when you try it


The football being played is very simular to the original Sublimity created for fm16 - Beautiful - when that is said - I have to say I see a few small improvements in the match engine - Longshots tend to be more successful than before - so if you have a player who is good at that - I wouldn't think oh **** automatically as I guess you might have before
- judge it by yourself - the match engine surely has become more alive than before - I like it!!

For player recommendations I will update below, but it should be fairly simple for you to look at the image above and find simular players


Recommended Players:


Retrain Wingers to F9 - It take a few matches and they will play like ****, but that will change


F.A.Q.


Can you use this tactic for smaller teams

?
In fm16 you could - so I reckon that's possible just make sure you get the players for the right roles - the only role I break the rules a little are the CM Auto - its ok if the players are not 13+ in tackling & marking - however the workrate the teamwork and the positioning attribute should be of quality - train either advanced playmaker from the centre midfield training or roaming playmaker if they have good teamwork - alternatively you could look into the deep laying playmaker schedule.

I also wanna add that this tactic you will most likely win with smaller teams in small european leagues like

Pol

and

Romania

Holland

Denmark

etc etc - with lesser players - The trouble will be European mathces - Ofcourse in England they have more competitive teams so you will have to take a defeat once in a while - Other big leagues I don't know.



Teamtalks tips

? Be careful with aggressive teamtalks as it can upset a player - I had Suarez become angry at me which meant he underperformed for 2 months - I recommend to use assertive teamtalks at halftime - saying you are not happy if they only lead by 2 against poorer opponents - against good/strong opponents I would be happy with them assertively unless they perform poorly.



How shall I deal with very poor moral from the players

? As for now I will just keep playing them - I currently have Neymar unhappy "*****"
and he scores hattricks in the process - he feels the midfield isn't high quality enough - I just sold alot of barca players.



Hows injuries in the game

? I think when your season starts you should lower the intensity to average - and then you should rest all your first eleven players straight after each match between 2 - 3 days - do the resting at the squad screen to select all 11 at once. Injuries are not avoidable unless you cheat - I expect you not to
- Some players are injury prone and you can simply not do anything about it unless you have an editor that you use




I instant result how does it perform on that

? My X-wife said I was exellent at instant results - whenever I was microwave cooking
- I don't like Instant results - I think its a cheap way of playing the game + I don't trust the results that the game spits out. I prefer you to play the game the way its meant to be - its up to you mate - not me


Tell me if I forgot anything and I will update this section




For Those Who Struggle

- READ THIS!!!


HarrieCarrie's Post Link
OI's NONE Or THESE




Preseason - Training





Inseason - Training






Team talks - Here



IPAD-Instructions Stabilizer



League Table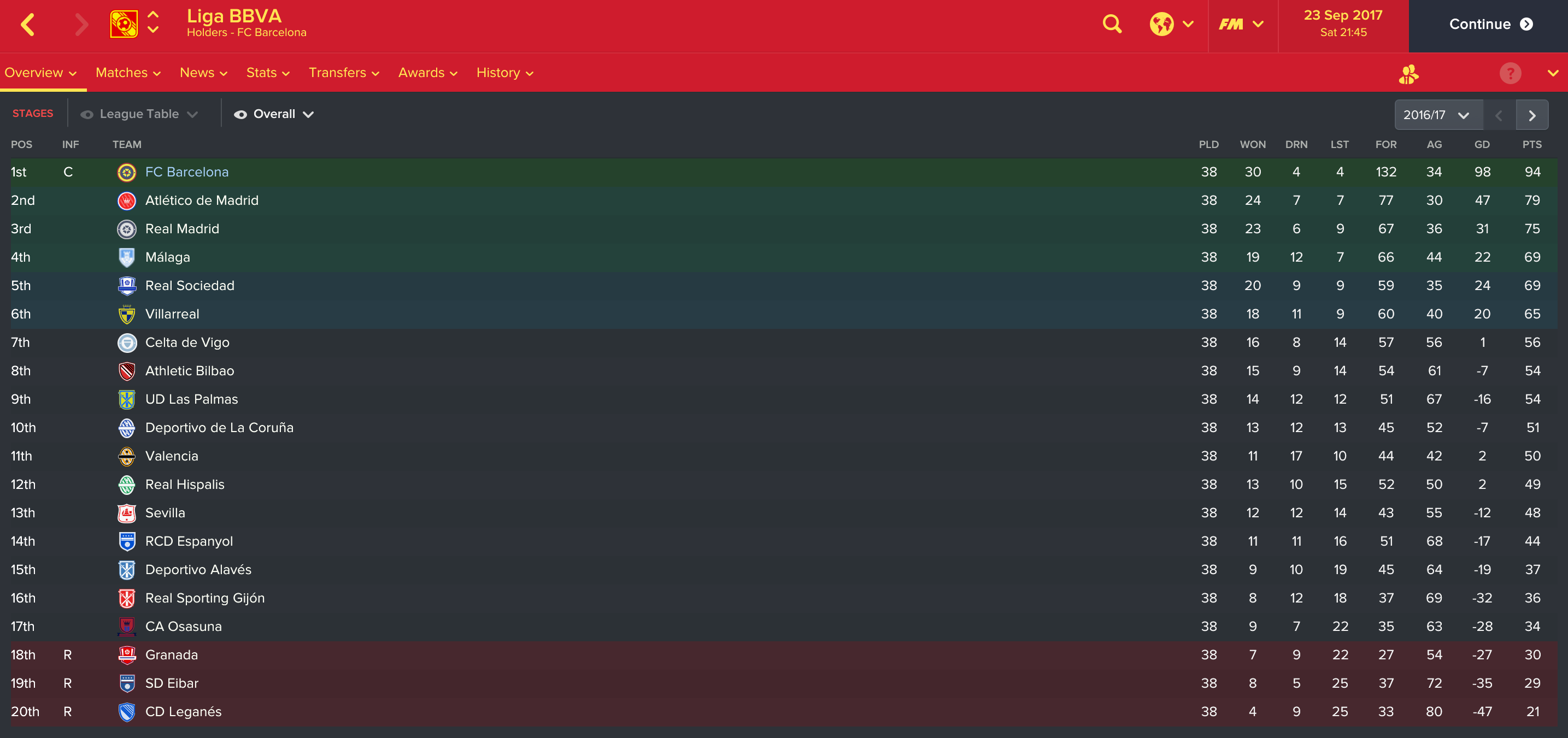 Goals & More Goals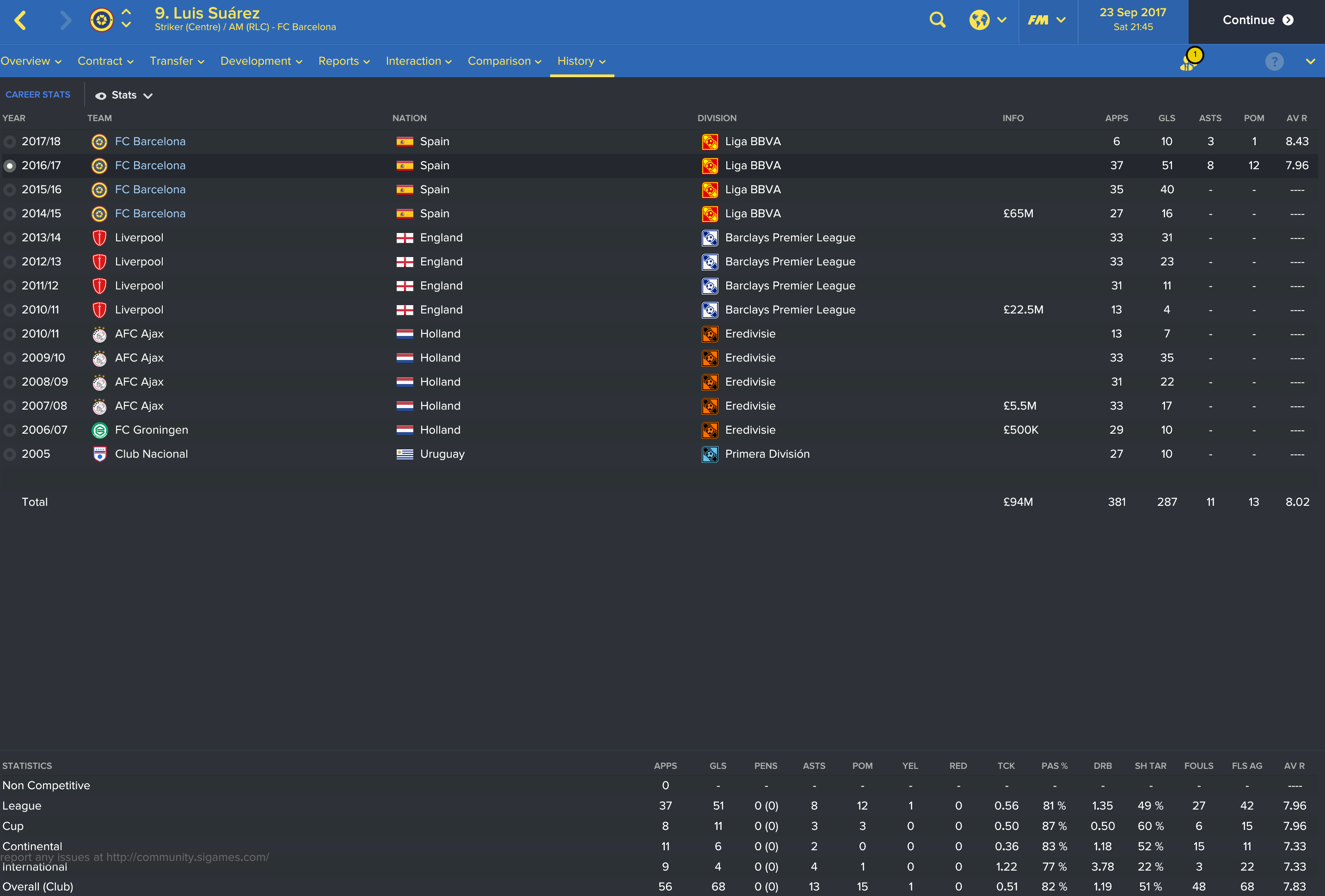 Results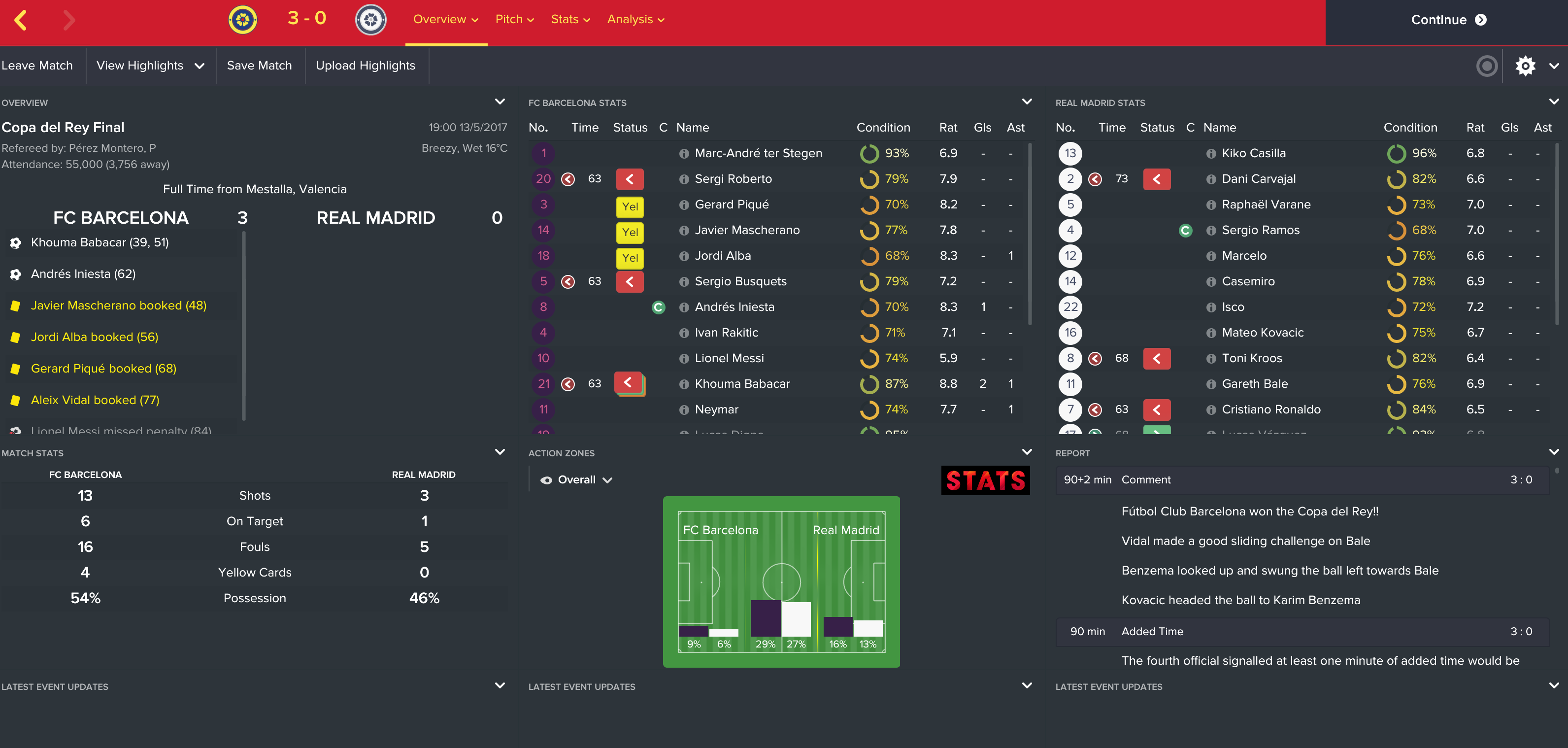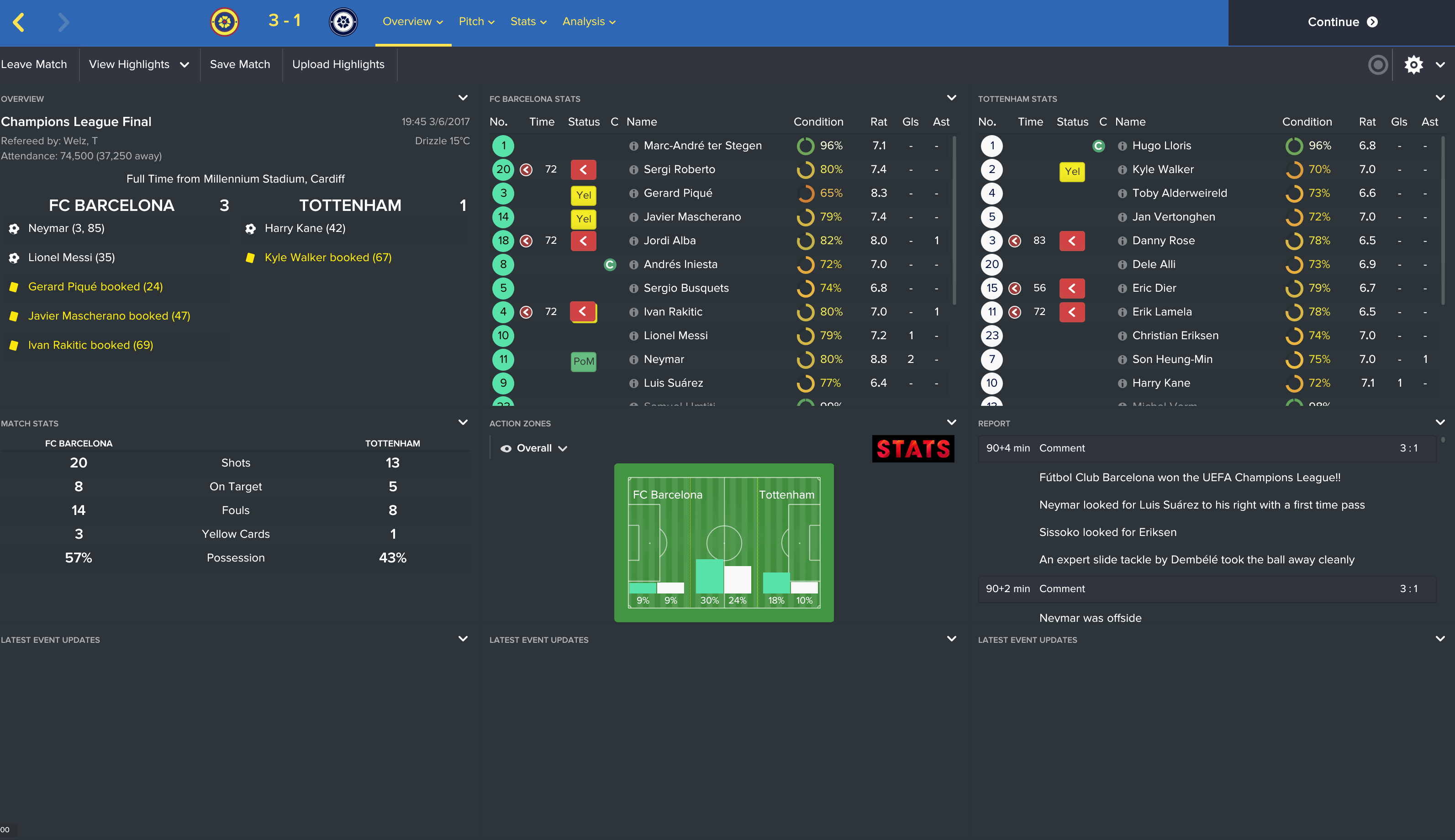 Your League Tables


Anodiaaa



Dexforay

HarryCarrie - Exellent Post



Your Results






End Word


I just wanna say I enjoyed fm16 and all the friends I made was definitely significant in my life - I care for every single one of you - I love the forum - I love writing here & reading your threads - I enjoy when I can make people happy with a simple like to their posts or rate their thread when I feel they did a great job or even telling people in a post what I think they achieved in their tactic - passion is a unified thing in here and I love that - If you feel you would like to hangout you are more than welcome to join the chat at my new and shared twitch channel - Weartibus its called - below you can follow and also see a collection of quality tactics that tacticians from fmbase has created - I will link and sometimes play with them on live tv
Enjoy Guys!!

Follow me on Twitch Here - Jesaustralia
​
Last edited: