Member
Joined

Jan 16, 2011
Messages

51
Reaction score

0
Points

0
Today Chelsea Fans are in shock as there current manager Carlo Ancelloti has resigned due to lack of support enquiring development in the Youth Academy.
Odds on for the next Chelsea Manager :
Guus Hiddink 3/1
Frank Rijkaard 7/2
Jose Mourinho 12/1
Mark Hughes 14/1
Roberto Di Matteo 18/1
Gianfranco Zola 22/1
Other 33/1
After the resignation of Carlo Ancelotti the Chelsea Board have appointed Chelsea fan and unknown manager Callum Brockhurst, who is said to be delighted to be made manager at the club he has supported all his life. Brockhurst says 'it's an honour to be appointed and a great challenge to follow in Carlo Ancelotti's footsteps but im here to make history.' (H)
First Day at the office. Ive discussed with the following players that they are no longer in my plans and will be offered to clubs for transfer and loan these following players are; Paulo Ferreira, Salomon Kalou, Yury Zhrikov and Hilario.
Out:
Hilario to Sevilla for £975k
Yury Zhirkov to OM for £500k loan fee future £5mil
Salomon Kalou At. Madrid for £500k loan fee future £5.75mil
Paulo Ferreira to Bayern Munich for £2mil
Youngsters out on Loan:
Josh Mceachran
Gael Kakuta
Ryan Bertrand
Patrick Van Aanholt
Jeffery Bruma
Michael Woods and a few more.
Ive been promised a large sum of £63mil to retain the premier league, confidentally i think to myself. Easyyy!!! I have a wealth of targets in my mind looking at young hot prospects but ones that can challenge for a first team place right away these targets are; Eden Hazard, David Luiz, Neymar, Jack Rodwell and Gervinho.
My first signing as Chelsea manager is Eden Hazard taking a rather large chunk out of my cheque book costing a total of £17.5mil after incentives.
My next signing was David Luiz the brilliant Mop head! Costing me a total of £10mil. Bargain|)
This image has been resized. Click this bar to view the full image.
Then came my biggest signing the wonderkid Neymar! Rather pricey but i see him as the future of Chelsea costing me after incentives a mind blowing £30mil. Well worth it.
My first english signing touted to be the next Frank Lampard so it makes sense!? Jack Rodwell costing me a total of £15mil after incentives.
Last but not least i needed a natural attacking right midfielder so i got Roman's cheque book out yet again and signed Gervinho for a total of £20mil, i know i know its alot of money but he seems worth it.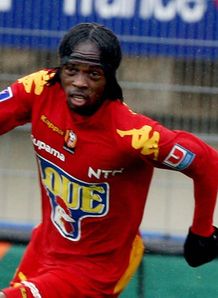 I decided to get rid of the Assistant Manager and replace him with the beloved Steve Clark reunited at last, but being honest he was my second choice i would have prefered baldy locks Ray Wilkins back
.
Pre Season Friendlies i decided to let Steve Clarke do his fair share of work and take charge, fingers crossed he didnt let me down. We had 6 games, 4 wins, 2 draws i was pleased my players were fit and i was prepared for my managerial debut against Manchester United in the Community Shield. First chance for some silverware bring em on!!!
My starting line up saw 3 players making there debuts, Neymar, Hazard and Luiz this is how they lined up in a 4-2-4 formation.
Cech
Ivanovic D.Luiz Terry A.Cole
Essien Lampard
Anelka Hazard
Sturridge Neymar
After 22 minutes Frank 'The mighty' Lampard struck from the edge of the area that came in off the post. It was end to end football Neymar missing a one-on-one near the end to miss out on his dream debut, still it ended 1-0 and i had one my first bit of silverware as th Chelsea boss!!!