Thought I would share my QPR Tactics and information on how I achieved some sucess. 2008/09
Tactics attached at the bottom of this thread.
Hope this will provide to be usefull for some.
GK:
R Cerny
LB:
D Delaney
CB:
F Hall
CB:
P Murphy (Bought 140k From Carlisle)
RB:
P Ramage
DMC:
D Tommasi
CM:
M Rowlands
LM:
E Ledesma
RM:
S Larsson (Bought 2.7m From Birmingham)
FC:
A Soncin (Bought 2.6m From Ascoli)
FC:
S Mastronunzio (Bought 1m From Ancona)
-Ledemsa & Ramage were selected in the Championship Player Select Team of The Season.
Ramage 46 caps 0 goals (7.07)
Ledsema 40 caps 7 goals (7.15)
-S.Larsson was voted Supporters Player of the Year.
-Soncin 41 caps 28 goals
-Mastonunzio 45 caps 19 goals.
-In the January transfer window I signed Chris Porter from motherwell for 1.9m as cover up front (12 caps 6 goals).
No more than a championship player and often seemed hot and cold, however scored some vital goals in the later part of the season.
Also signed bruno from Murcia for 425k as a new CM. Scored on his debut but later was injured and never found a consistent form.
5 caps 1 goal.
Player Transfers: Season 2008-09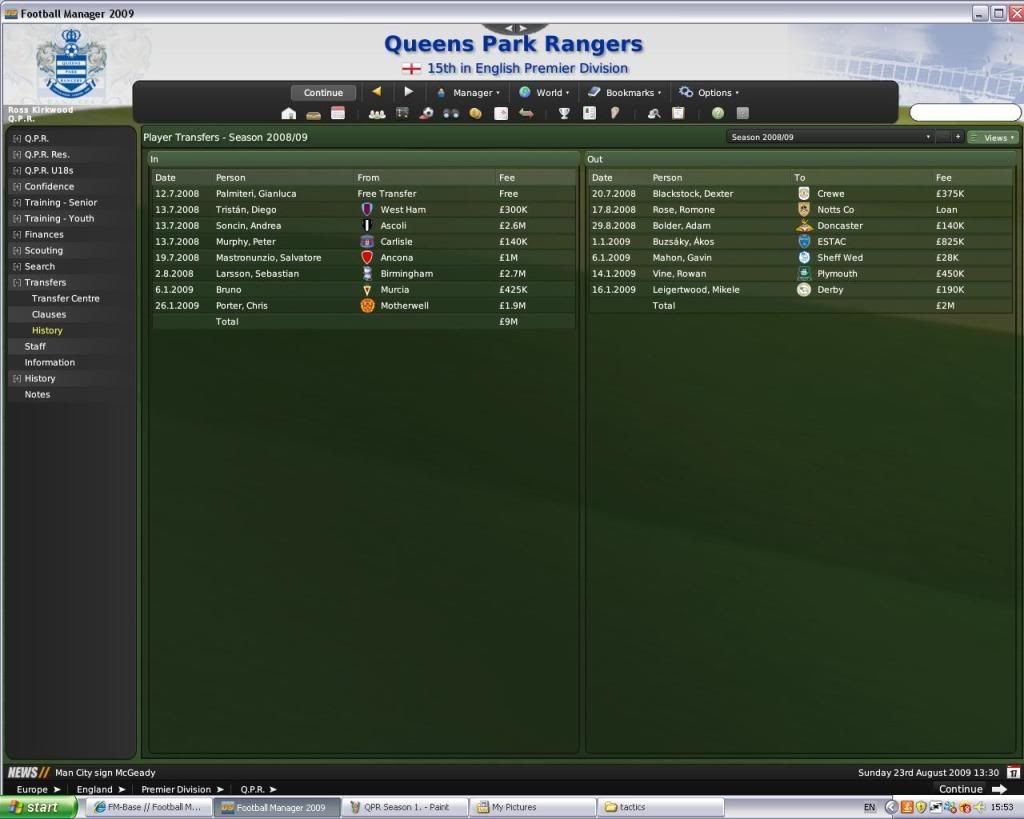 Final League Position: Season 2008-09