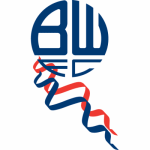 21st May 2021


​
Bolton Wanderers Face Liquidation

Bolton Wanderers are now on the brink of extinction after the latest potential takeover bid hit the rocks. Bolton are thought to be millions of pound in debts, and with their relegation out of the football league, and into the Blue Square Premier League, the club almost looks certain to be doomed.
There is already take of the supporters starting a new club, and they will be hoping they can replace Bolton in the Blue Square Premier next season if a buyer cannot be found. Will they find a buyer before time runs out? Will the FA allow the supporters to replace their beloved team? Tense times are ahead for Bolton fans, but we will be wishing them luck every step of the way.
Next update: A short history of Bolton's demise.
​
Last edited: