Member
Joined

Jun 8, 2013
Messages

28
Reaction score

0
Points

1
Hey guys,

I wanted to create a thread to see how you guys were getting on with my tactic if you've downloaded it.

or if you want to ask any questions about it, success/failure stories, etc.

so, I'll C&P all the info from the download thread here as well as the link to the download.

Download Link: Winning_Formula_JL13 - Downloads - Football Manager 2013 Tactics, Wonderkids & Cheats



I'll try and keep this as brief as possible.





This tactic allows your team to attack and defend as a unit.





when your team doesn't have the ball, the team puts 8 men behind the ball and presses the opponents to win it back, once they've won it back they pump 8 men forward instantly.





Screen shot 1 shows the team defending.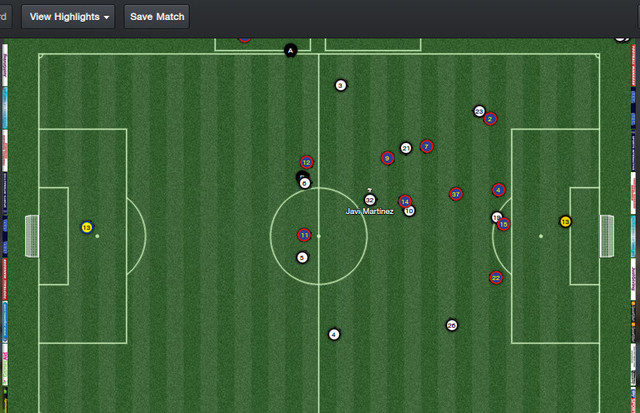 Screen Shot 2 shows the team as soon as the ball is won back in the same play.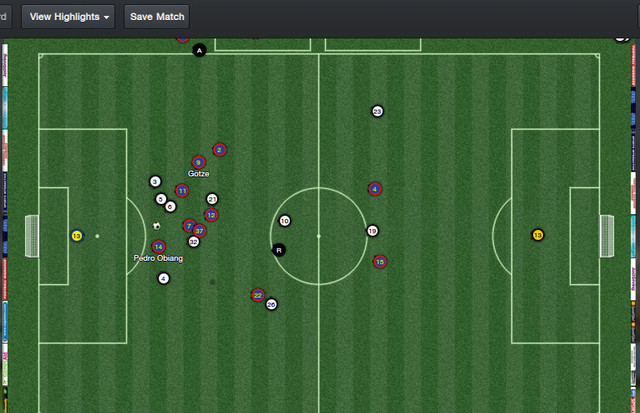 The team line up in a type of 4-4-2 diamond, essentially with 2 advanced wing backs and only 2 actual defenders.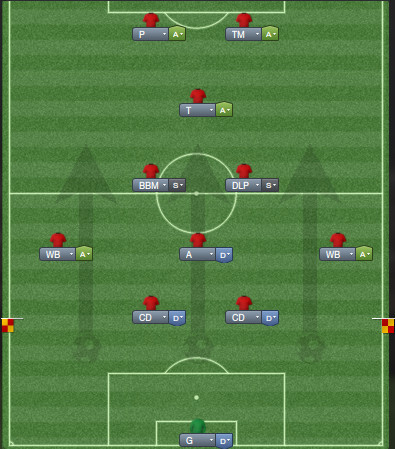 The team may look really fragile defensively but as you can see from my record during my current save, the tactic is incredibly good at scoring goals while keeping clean sheets. - providing your team is capable in every area of the formation.

During in this save I was incredibly successful with Crystal Palace.
(Start of Season 2) My team consisted of:
-----------------Ben Amos
------------Lomban---Cathcart
Ward----------McCarthy-------Neil Taylor
----Bradley Johnson--- Craig Gardner
----------------Jon Williams
-----Jordan Rhodes----Angelo Henriquez
During this season I finished 2nd in the EPL and won the Europa League - Capital 1 cup runners up.
The Tactic doesn't look like it has a lot of width, which is true, a lot of your play will come through the middle, however the wingbacks provide a lot of width which will lead to them scoring and assisting a fair amount.
For example, in the following screenshot is Neil Taylor's contribution over 2 and half seasons. of which he has a finishing of 5.

Scoring 19 goals and assisting a further 29 in the 95 appearances he made for Crystal Palace.
In order for the Tactic to work its important that everything is as follows;
Individual Training doesn't have to be done.

Team Training set to Attacking Movement and Attacking with a heavy training regime.

Team Style: Very Fluid

Team Strategy: Overload (I change to Attacking when I have a narrow lead toward the end of a game).

Shouts: Play Out of defence, Drop Deeper, get Stuck in, pass to feet, play narrower, run at defence, work ball into box, look for overlap, retain possession, hassle opponent, exploit the middle.

player roles should be; GK, CD, CD, Anchor Man - All set to defend. LWB, RWB, Trequartista, Poacher and Target man all on Attack while Ball winning midfielder and Box2Box midfielders are on support.

the Team instructions should match the screen shot below;

A DLP is shown in the screenshot however a Box2Box works best.
Opposition Instructions should be set on all players including the keeper to Pressing and Tackling High - Tacking and Show onto foot can be added if wanted.