Hey guys,
After releasing my Mourinho FM13 tactics some time ago, I have been working on imitating Tony Pulis at Stoke.
I have had this tactic for a long time but never got around to releasing it properly on here.
I will start writing this up tactic properly with images soon, however time is quite tight at the moment.
Long story short, this tactic won Champions League football with Stoke 2013 with no transfers.
It has also got me promotion from the Championship with Blackburn Rovers (with winning the title) and Europa League in the first season back in the prem.
There are two tactics, a home and an away. Self explanatory.
Here is the download link:
Download Tony Pulis' Hoof & Hope v1.6 by Kyanite.rar from Sendspace.com - send big files the easy way
Tony Pulis' Hoof & Hope v1.6 by Kyanite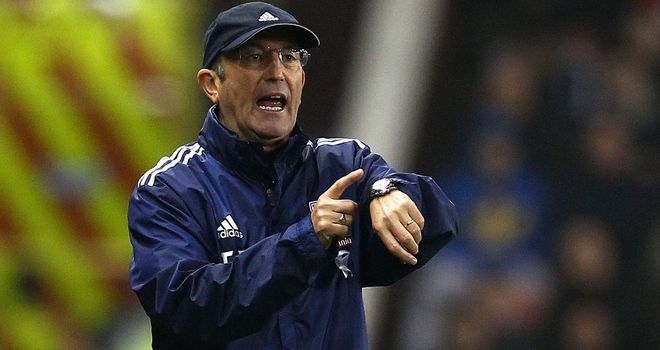 ​
Criticised by many, Tony Pulis' so-called negative tactics have always been under the spotlight ever since Stoke City's promotion to the Premier League. A good ol' 4-4-2 with the use of a target man, physical players & hoofball has been employed since day one at the Britannia Stadium and has allowed Tony Pulis to overachieve tremendously with the financially struggling midlands side.
Many football manager players have a phenomenon of achieving 100+ passes with playmakers and acquiring 70%+ possession over 90 minutes. Sure, scoring a goal with 30 passes is impressive... but why take 30 if you can do it in 1? A long ball up from Begovic, straight to Crouch who heads the ball in... easy, right?
This tactic was developed over a very long time and a lot of Stoke football was closely analysed. Most people see a Target Man as a player who is present for flick-ons, a player who acts as a pivoting role behind the main striker. Tony Pulis begs to differ as we repeatedly see Peter Crouch playing further up the field compared to his fellow striker partner Johnathan Walters. More than often, all Stoke players bar the main striker are behind the ball when defending and attempt to hit the opposition on the counter.
Shouts (you will get a lot of yellow cards & red cards, but chill you'll be fine):
- Get Stuck In
- Hassle Opponents
- Retain Possession (at home can be useful at times or when holding onto a lead home or away.)
Player Roles:
GK - Typical beast goalkeeper, self explanatory.
RB - He won't be looking to go forward much. You want high physical attributes, high tackling. Think of a RB trained CB.
CB - Another defensively physical beast, think Huth, Hanley, Shawcross, Vidic. Same for both, physical and height are the key. Your LCB will score A LOT from set pieces, so make sure he has the higher heading/jumping attributes.
LB - Same as RB.
RM - Physical attributes, particularly pace/acceleration for counter attacking, crossing, dribbling.
CM/BBM - Your most technically gifted player, has to be good at throw ins/corners, passing, etc just a general great box to box midfielder who is good at everything.
CM/BWM - Physical, tall, ball winning midfielder. Yaya Toure/Busquets type of player.
LM - Same as RM.
CF/S - Physical attributes MUST BE HIGH, TALL, your more technically gifted striker. He doesn't have to necessarily have high finishing/composure... this tactic will get them scoring nonetheless. If you wish, find similar players to Walters.
CF/A - Physical attributes MUST BE HIGH, STRENGTH, TALLEST STRIKER LANKY BEAST, this guy will score for fun, think Crouch/Carroll.
Training:
- Train tactics only until you have around 80% familiarity.
- Change to defensive positioning for the remainder of the season.
Summary:
- If you are in doubt of what players to purchase, go to the Stoke team and use the find similar players button.
- You will not score a lot of goals, you will get a lot of '1-0' wins. However I would rather a clean sheet over 3-1 any day.
- I will add to this gradually with images and so forth, very busy for the next week so bare with me.
View attachment 321126
View attachment 321127
View attachment 321128
View attachment 321129
View attachment 321130
View attachment 321335
Last edited: