Not arsed about a long description, just curious to see how this holds out with a vanilla squad.
A basic wide 4-3-3-0.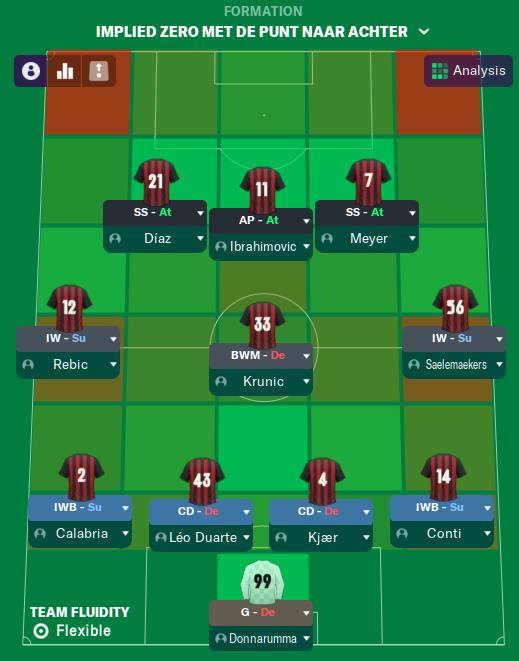 In this formation, the player roles are specifically set up to create a zone around the shadow strikers, to keep them focussed and pointed towards the opposing goal. They won't drift out wide if there is a team-mate occupying that space. Now it will be hard for them to drift back or out wide as there are team-mates in these zones.
These formation changes drastically impact the movement and behaviour of the shadow strikers. Instead of roaming wide and eliminating themselves from the equation by drifting into positions where they pose no threat, the shadow strikers remain in a central position, constantly looking to get behind the opposing defensive line.