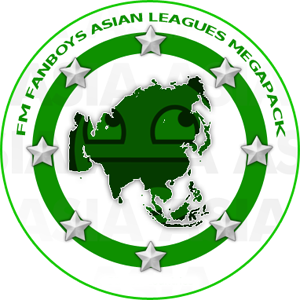 Asian Megapack of Leagues: Play in more than 70 Real Asian Leagues!
This editor data file was created by The Shots
​


General Information

A Data Editor File (dbc-Format) for Football Manager 2011.
Hi guys. In my opinion, I feel that FM11 is mainly European Based, and there is not a real chance for other continents to proceed in the game. Therefore I created this megapack to allow the game play for hundreds of new leagues from Bangladesh to Uzbekistan!

The DB Information

Basically, I have added loads of more leagues to be playable to FM11. Including (Estimated) Transfer Windows, correct league starting dates, new regen dates ect.!
What I have done:
In this early update I have enabled new leagues and made new cups. In future releases, I will add new players, kits, stadiums, cities, ect. This is just an early setup with the correct league systems.

Research:

For research, I have used Wikipedia, Soccerway, Player history/ League history sites, and some countries FA Websites. If there are any problems, please let me know, so I can fix in the next update.

Reserve Youth/ Champions Leagues:

I have not created any of these, however I hope to create some leagues like this in future releases. I am working on a new Champions League, however it wont be released until (Estimate: v5)

How Can You Help?

If you have any information on any of the leagues, or spot any bugs please report them to me, so I can fix. If you are an editor, that would like to help work on countries, hit me up!

Current Bugs

Tajikistan - Reserve Group Error (No idea why this happened, but I will fix)
----------------------
PS - I recommend, that you don't use all the leagues, unless you have a very fast computer, or a specialized gaming computer such as Alienware.
Download - http://www.footballmanagerfanboys.n...ased-by-the-shots/page__pid__78581#entry78581
If you need any extra information comment. Link coming soon...Oh yeah, and the logo needs to be edited, as it has false info.
Last edited: