Manchester United: Demotion
Manchester United sold?
Reports in England are suggesting that the famous Manchester United has been sold by the Glazier family, after intense pressure from Fan Groups. After months of secret negotiations, it has been leaked that a group of Business men from Qatar, have purchased the Manchester club for $1.2 Dollars.
Manchester United fans witnessed Chelsea win the League two days ago, but they couldn't be happier, the Glaziers were gone. Fans were delighted, stating that they were looking forward to conquering England, Europe and the world
The F.A to investigate take over
​
Shocking news today, as the F.A will spend the final week of May investigating the Take Over of Manchester United.
It has been leaked that the deal was never going to be given the green light due to Financial irregularities, but there were rumoured bribes involved.
BREAKING NEWS: Sir Alex Ferguson Resigns in wake of allegations​
Manchester United fans will have to pinch them selves this morning, as their Nightmare turned dream has transformed into a Nightmare again. Sir Alex Ferguson has left Manchester United in wake of allegations that he pocket a bribe to keep him from Whistle blowing about the deal. Manchester United are now with out a manager
Tomorrow, The F.A have announced that they will release their findings. It is widely rumoured that Manchester United could face a points penalty for the coming season.
BREAKING NEWS: The Book is thrown at United
​
Today, Manchester United fans will find them selves in disbelief, as The F.A have made an example of them.
There are rumoured take overs at Blackpool and Everton, and the F.A has declared that to stop the same situation happening again, they have to seriously reprimand Manchester United.
The F.A have said that the Glazier Deal has been suspended, with reports of bribery and questions about the moneys source. The Group from the Arabian peninsula will not be in charge of Manchester United.
Neither will the Glazier Family, as they'd already released control of the club. At current, there is no actual owner of Manchester United. And potential bidders will await further announcements from the F.A
After explaining the a few rules, along with some Laws, the F.A announced their serious punishment for Manchester United. They have been stripped of their Premier League status. Manchester United have been demoted to League 1!
They announced that there will be no appeal and they've done this as a message to other clubs, everything has to be legit.!
Fan Consortium Buys Manchester United
​
A consortium representing the Manchester United fans have taken over the club, for an undisclosed fee. How ever, the Money will go to the Glazier Family who will be taking legal action against their Arabian counterparts.
But who will manage Manchester United now?....David Moyes?, Mark Hughes?....Or Mr Drezzy?​
---------- Post added at 12:22 AM ---------- Previous post was yesterday at 09:52 PM ----------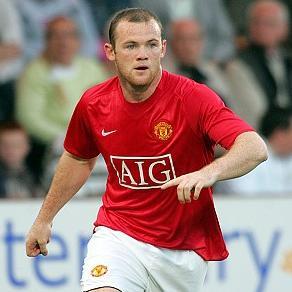 Rooney: I might have to go
​
Just a day after it was confirmed Manchester United would be playing the next season in Npower league 1, Wayne Rooney has told the press that he may not be able to continue to play for Manchester United, fearing for his international career.
It is thought that more players could announce their desire to leave the once proud champions, as Manchester United look for a manager