Fellow Members,
After seeing Scott's thread for a World Cup on the XBOX 360 and how successful it was, I've decided to set one up for the PS3.
I had hoped to have all 32 teams filled, but we will now be doing 4 groups of 5 with the top two teams going through to the quarter finals, due to the lack of people owning PS3's. The teams will be given to each person randomly via draw out of a hat.
I will not cheat, you will have to just trust me!
The Rules
1) If you quit when losing you will automatically lose the game and be deducted a 2 point penalty from your group.
2) As this is the World Cup, you will only play each team once in the Group. If you are mature about it, decide which one of you will be host and which one won't. If you can't decide, message me and i will.
3) If you lost connection or have a power cut, please be realistic if you where 3-0 down, just accept a loss. If it was only 2 or 3 minutes in, replay the game. Just use common sense.
4) Who ever draws South Africa will always be the host.
5) The groups and the format will be the same as the real World Cup. So one leg ties, extra time and then penalties.
6) No Virtual Pro's
7) 6 minute Halves
Please post your PSN's if you wish to take part.
Good luck to everyone involved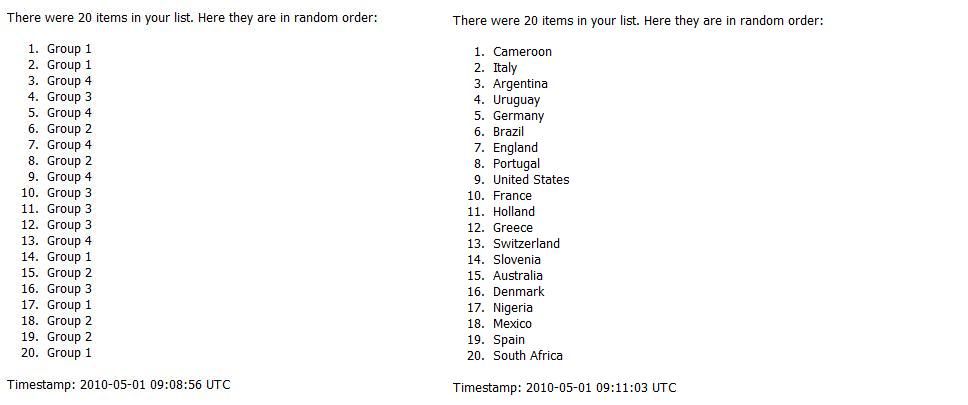 Last edited: