BREAKING NEWS.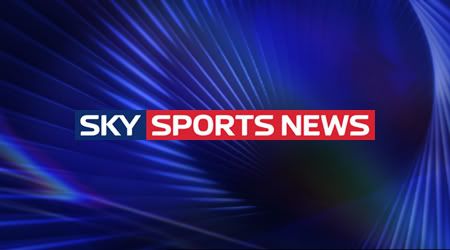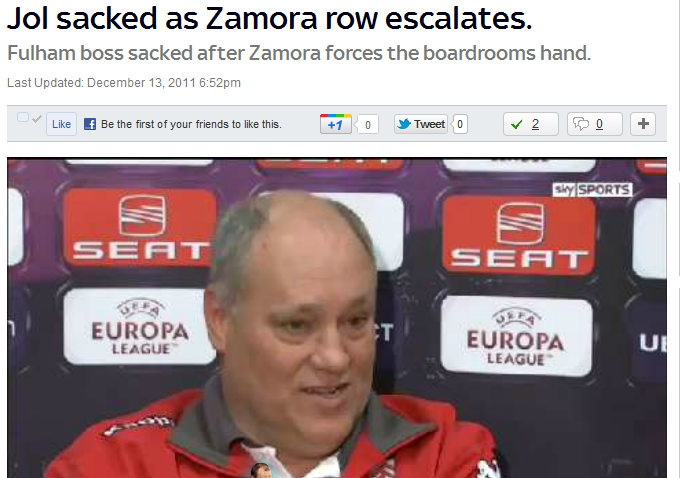 Reports coming out of Craven Cottage at the moment indicate that Martin Jol has been sacked by the Fulham Board. Jol had previously been under fire from Cottager fans amid reports he had fallen out with Fulham legend Bobby Zamora. It is reported that Zamora had appeal to the board to "Act now or I will go elsewhere". The Fulham fans were never sure of Jol's ability to to carve a new path for Fulham. The Board have acted in order to keep the harmony in the squad and too keep the fans happy.
The Fulham board will now be taking applications for the vacant managerial position. The current Bookies odds-on-favourite seems to be Avram Grant , who is rumoured to be extremely interested in securing the Fulham hot seat. Other managers who may be in the mix are , Gordan Strachan , Steve Bruce and current Inter Milan boss Claudio Ranieri who is said to be eager to return to the English Premier League.
More updates to come as we get them…
********************************************​
A little bit about myself..
This is my first ever FM Story , i only recently got the FM12 , although i have had every single game since Championship manager 01/02. so go easy on me , but constructive criticism is very much welcome. I decided to go for a Fulham story after their recent crash out of the Europa League , and thought it would be a good start for a string of stories.
I hope to be able to get monthly updates every day or so , depends on schoolwork but i will let you know if i run into any trouble. Oh and please , don't mind the poor graphic work it's my first time trying anything like this.
I'll be posting the next update in the next hour or so once i get some artistic typing done haha , wish me luck
​