Unemployed with Sunday League experience and a lack of qualifications. Wanted to do this with the mega League pack but couldn't get it installed, inspired after seeing SecondYellowCards Icon Series on YouTube.
//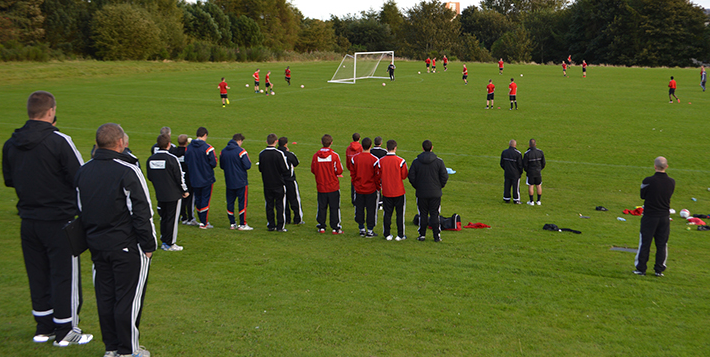 I was born in the North of Scotland but spent a little bit of time in France when I was 10 and the parents divorced so Mum and her sister decided to go to France for a 6 month spell, they were both in the same line of work and it turned out to be easy to continue it over there.

I spent the 6 months being home schooled and playing a lot of football with a few locals, they were all very good and a mixture of ages. I returned to Peterhead to be picked up by Aberdeen. However, this didn't work out and I played with Peterhead's Youth side from 14 to 17, then I ended up crashing my Dad's car while taking my brother out for a drive without my license.

This caused me problems everywhere, with the law, the family, Peterhead dropped me and I ended up working with the fish before finally getting back into football, I didn't have any ability but Peterhead gave me a £30 per week contract as a coach with their Under 18's.

From there the SFA noted my ability and ran me through some courses for free to get me up to standard, I got put on workshops across Scotland before working with Aberdeen's Under 15's and 18's.

Now, working with Youth is great, but officially I can manage a senior squad for similar money and I need that.

I would continue to work with the Youth Development in the North of Scotland until I got an opportunity.

I was on the other side of 30, a National C license holder and no Professional playing experience. Not even Semi-Professional. All I had was some experience with Youth players across Scotland.

I'd prefer to remain in the UK, but really I would take jobs abroad.



​