Ballands!

Frustrating season with Toulouse. Like in the days at Huesca, the system worked, but the players couldn't go their part. Shoting off target, to the defenders, losing concentration when being up... They failed to get the results needed and they've ended costing me the job after the narrow loss against PSG. Now it's time to concentrate on Belgium, maybe look for top level jobs.
And indeed, a good vacancy opened up and offered a contract to Schmied. Who? It will soon be revealed.
In the national team, an easy match sealed qualification for the next European Championship and a couple of friendlies followed where Belgium made a great example of counter attacking football.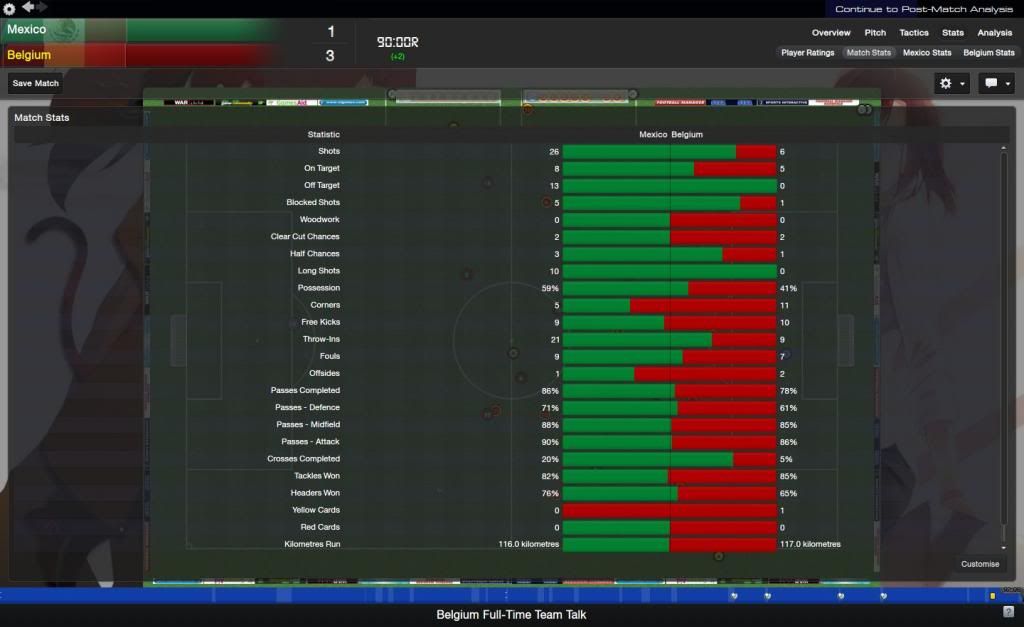 _________________________________
Three games had to be replayed because of crashes, one draw turned into a win, another draw into a defeat and a big defeat into a smaller one. In the end meaningless for the end result.