Okay -Road to Glory
is not finished (read it though, if you haven't!)! James McKenzie has a lot still to conquer BUT I wanted something new. This may end up being a 15 page story, it may die after 4 or catch up with Road to Glory and I appreciate all the following there and it will return but I want to try my hand at something new. For now. It may be trash but will do what I can!
.

I loved football. Everyone says it and it makes sense, football is a beautifully unique game. From the wonders of grassroots to the dizzy heights of the Professional game. The Premier League, Barcelona, fans, World Cup's, FA Cups and all the magic in between. I was decent and the game, I always felt held back. I was a short, technical kid from Scotland. Thankfully some saw past it.



I was picked up by Tottenham as a schoolboy when I was very young. 8 to be exact. The move to London wasn't easy, my Dad was able to travel from Aberdeen with me as his law firm had just opened offices there and it was easy for both parties. Mum on the other hand had to remain in Aberdeen, she was making progress with her career in care and was on the brink of moving from the Council to a private firm and doubling her contract earnings.




By time I was 12 the whole family was in London and we would remain in North London when the Arsenal Academy wanted to bring myself and my buddy Joe over to the club. It was huge, it was exciting and the coaches at Tottenham knew it was best for the both of us. I had began to play through the middle as a midfielder and he was a talented full back. It would be a massive 2 years before I hit 14, then I'd need to progress and develop to ensure a contract at 16. There was this unbelievable amount of pressure. In the February I turned 14 I broke my leg. A mere 3 months before I would find out about my 'contract' status. I felt like I was hanging on by a thread anyway. I was hit with devastating news, I came in for my light training in May just to be turned away. I wouldn't have a contract renewed.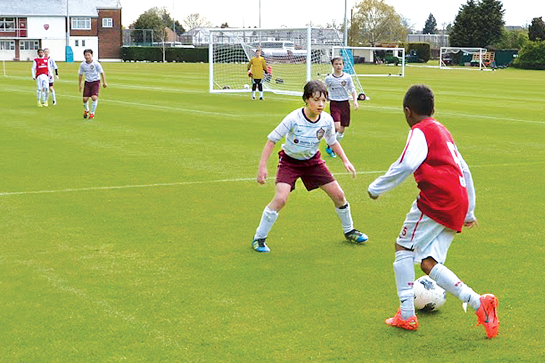 ​